Reading time:
3
minutes...
The 14th
Well, here we are in Amsterdam for our 5th Anniversary (or '32nd' in old money).
After driving over to Birmingham Airport, we caught the 10.10 courtesy of Flybe to Schiphol and then jumped on the train for a short journey to Amsterdam Central. There we grabbed a 48 hour tourist ticket and boarded the No. 2 Tram. Ten minutes later, we arrived at our destination for the next few nights – the rather quaint Dikker & Thijs Fenice Hotel's. We're in Room 401, so just as well they've got a lift – these Dutch buildings are tall!


Then, after a quick unpack, we headed out into the city and a boat-ride round the Canals.
The hour-long trip gave a real good feel for the size and shape of Amsterdam, and the combination of the ship's captain and the pre-recorded commentary filled in a lot of holes in our knowledge of this fine city.
By 4pm, it was all over and we took the short walk back to our Hotel. By now, it was getting dark and the Christmas lights were starting to come on…
After putting our feet up for a couple of hours, we then headed for our Anniversary meal. Ann had booked it a while ago based on its TripAdvisor reviews – The Blue Spoon Restaurant just about a ten-minute walk away.
Wow! What an interior! It looked like no expense had been spared on the décor, including a very unusual piece of ceiling art (below)…
Unusually, the Restaurant had an open kitchen so you could see your food being prepared – and the food didn't disappoint! You know you're onto a winner when they bring the bowl they created the chocolate mousse in, to the table!!

Slightly sozzled, we walked back to the Hotel thinking about what we might do tomorrow – our second, and final day here. The weather isn't too promising – a coldish day (but at least it's going to be dry!)

Looks like it'll be a day of keeping warm and exploring around the local area.
The 15th
Yes, as forecast, a cold and foggy one this morning! So, wandering around the local area seems like a great way to blow away the cobwebs. After my blasé comment yesterday about the Lift, we learned today, that it's out of action! That'll teach me to open my mouth!

After a swift breakfast in the hotel, we headed into the grey…

…and the red of Amsterdam.
First cultural stop of the day was the famous Rijks Museum. We haven't been here since dinosaurs walked the earth – and in that period, it's had a major makeover (the Museum, not the dinosaur).

…and what a change! They've built a massive atrium that covers the entrance area, and everything looks like it's now got even more space.
This provided the perfect atmosphere to enjoy the Museum's wide range of exhibits.
…and after all that education, we took a quick pit-stop in the Museum's Cafe…
…and that's when we noticed the holographic Christmas Tree! Very impressive – and (virtually) no needles to pick up after Christmas!!!

Then it was back out into the cold and foggy weather for more wandering about! After a quick pit-stop at the standardised McDonald's lunch (food – reliable, wi-fi – terrible!!).
After nosebag, we found ourselves wandering into the back-streets of Amsterdam – and it was a toss-up (sorry!) between watching a man struggle to get a 10ft skip into his cramped 6ft bedroom window or watch the local girls offer their ample wares from a cramped window.

Damn!!!
(Actually, we did both, but the skip scene seemed to have more of an audience!!)

More mooching around where we learned a new word for 'sex shop' – a 'condomerie'

By now it was getting even colder, so we dived into a large department store to warm up… It's the first one we've ever visited that had a John Lewis concession in it.
…before taking a few final shots of typical Amsterdam…
By now, our extremities were really feeling it ('it' being the weather NOT the red light district) and so we headed back to base where I read later, that the whole red-light area is actually in 'Zeedijk' (geddit!?). As we left 'the girls', I also spotted an advert in a local shop: 'Asian Liquor on Sale' which made me giggle (in a Sid James sort-of-way). Ooo-err missus!

Back to reality, and something altogether more wholesome: tonight, we're eating in (as part of the hotel deal) as it's a three-courser by a visiting Michelin-star Chef.
It's been a great break (but it could have been warmer!) Home tomorrow!
Previous Anniversaries
2011 – Married
2010 – Engaged!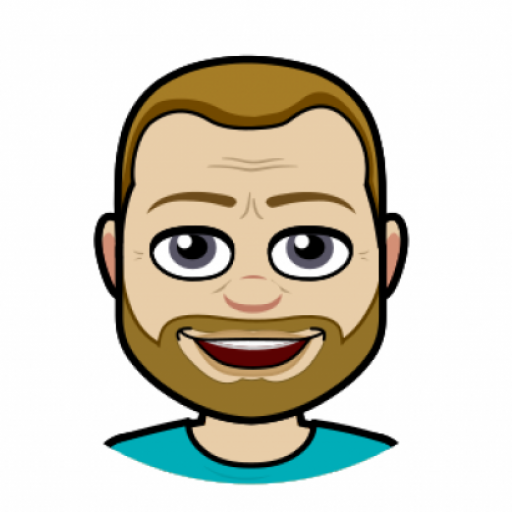 I got into blogging quite late in life, not publishing my first post until 2004 – well into my 40s!  My lifelong love of technology and communication (in all its forms), together with a fondness for the art of writing seemed to be the perfect combination to contribute a few words to the online community. But I'm no Samuel Pepys! If you're looking for deep and meaningful comments on a variety of subjects, then you've arrived at the wrong site! I only pen for pleasure! On average, my posts appear about twice per month, covering family & friends, cinema visits, eating out, holiday experiences and techy stuff. Oh, and as this is my hobby, there are no sponsored links nor adverts here – it's all done with love!
I hope you find it enjoyable, interesting and occasionally, even helpful!