Reading time:
3
minutes...
It's our 11th (or 38th in old money) year together, and we're simply going to celebrate the event by enjoying a good meal later today 👍
7.35am: These days, any time before 8am is an early start for me. So, why was I up at 'silly o'clock'? Well, I'd secretly made Ann an Anniversary Cake, and I just needed to secretly finish decorating it! The result? OK, it looked like a cake, smelt like a cake, but I really wasn't sure about the taste – all a bit 'blandsville'. 🤔
Conveniently though, it was about the size of a house brick, so I may well re-purpose it later! 😁😁
8.17am: Unusually, this year, we're not celebrating by staying away! 🤔. Probably just as well, if we were thinking of somewhere in the UK, as the weather here has been bitterly cold of late. Today was no exception with temperatures hovering around the -1/-2/-3/-4ºC – and not just the nights – for most of the day too!!
Instead, we're heading off to our recently discovered Restaurant-of-choice – Hitchen's Barn in nearby(ish) Oakham.
11.49am: Off to Oakham! It felt much colder out than the thermometer suggested, so it was layers, layers and more layers! I'd been outside at around 10am to hoover the car mats, and it felt like about -20ºC 🥶🥶
12.34pm: A hassle-free journey (although, as expected, the roads did look a bit treacherous) and, as we arrived in Oakham we found a space in the nearby car-park, nabbing a space of someone just leaving – I think it was the last space,s o someone was smiling on us! 😁
In fact, we had a bit of time to look round the town before our table at 1pm and managed to pick up a copy of the Christmas TV & radio Times, some fish, some Barnsley Chops and some rather tasty looking, breast of pheasant.
12.59pm: Fashionably on time (after taking our food back to the car) we were shown to our table where, a quick look around, revealed they were already enjoying a really busy lunchtime! Surely a good sign!? 👍
They'd even remembered that it was our Anniversary – nice touch!
We were soon looking through today's choices, and in the end, chose the Set Lunch. Great value at £22.95 for two courses and just a fiver more for three. Ann chose Smoked Duck/Poached Smoked Haddock/Bramley Apple Meringue Pudding, whilst I chose what was left! 😉
In spite of how busy they were, service was swift, and after we placed our order, warm bread followed, accompanied by two flavoured butters (Today: Lincolnshire Poacher and/or Marmite). 😋
We like it here! The service has always been excellent and the food, bursting with flavour AND creativity! It's become our go-to eatery in these parts, replacing The George Hotel in Stamford (whose service has gone downhill of late and where the menu has been pretty much the same for the past 10 years!).
2.21pm: We finished with a coffee each, where, between the sips, we both agreed it had been yet another first-class experience. We were 'pleasantly full' but not 'stuffed' – and these days, that's just how we like it! We even made a reservation here for Ann's birthday, next year.
3.14pm: Back home, it was time for a cuppa and a chill out for the rest of the evening. Gifts for each other this year included Cinema Paradiso DVD in 4K and Matt 2022 (for Ann) and cufflinks and a wickedly colourful shirt for me! 😁
6.11pm: In spite of the -3ºC outside temperature, we squeezed in a walk with Jo!
Another memorable Anniversary for us! Thanks Hitchen's Barn – and here's to the next one Mrs P! 💖💖
Blogged Anniversaries past…
2021 – Chatham Dockyard
2020 – The Brisley Bell in Dereham
2019 – Trish and John's
2018 – Durham and finishing at The George Hotel of Stamford
2017 – Spain
2016 – Amsterdam
2015 – The Crown, Stamford
2014 – Malta
2013 – The George in Stamford
2012 – Thailand
2011 – Married (Australia)
2010 – Engaged!
2009 – The Wheatsheaf in Titchmarsh
2008 – Manchester
2007 – Home
2006 – Home
2005 – Indian Takeaway
2004 – Chinese Meal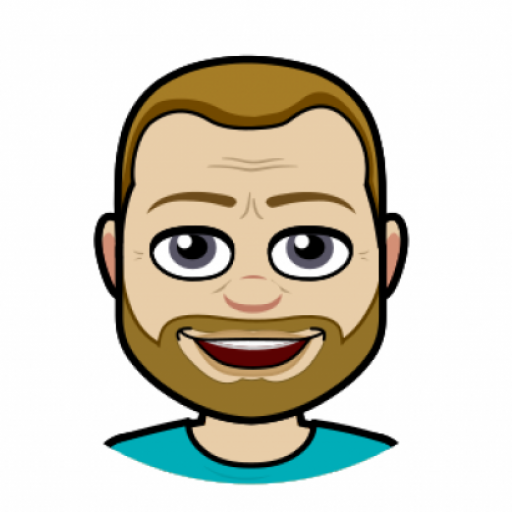 I got into blogging quite late in life, not publishing my first post until 2004 – well into my 40s!  My lifelong love of technology and communication (in all its forms), together with a fondness for the art of writing seemed to be the perfect combination to contribute a few words to the online community. But I'm no Samuel Pepys! If you're looking for deep and meaningful comments on a variety of subjects, then you've arrived at the wrong site! I only pen for pleasure! On average, my posts appear about twice per month, covering family & friends, cinema visits, eating out, holiday experiences and techy stuff. Oh, and as this is my hobby, there are no sponsored links nor adverts here – it's all done with love!
I hope you find it enjoyable, interesting and occasionally, even helpful!