Reading time:
3
minutes...
Yes, it's that time of year again! We headed round to John & Trish's to enjoy our first official Christmas Lunch of 2022 together with our closest neighbours. And, for the first time in a few years, the gang was all here – Tom & Julie (who, in recent years, are normally in Tenerife at this time of year), David & Rosi, Paul & Karen, us two – and of course, our hosts John & Trish! 👍💖
Proceedings were scheduled to start at 6.30, so, at just after 6.20, we picked up Paul & Karen, braving the wintry temperatures that have hit the UK this week. Bbrrrr! with thermometers nudging -2/-3°C this week, it looked as if tonight would turn out the same. Our car hadn't moved all day – and nor had the frost on it! Luckily, previously pre-warming it from the comfort of an App whilst we kept warm in the lounge brought a little smugness to the occasion!
Arriving at John & Trish's, we were soon amongst our friends and exchanging festive greetings (and cards – have you seen the price of stamps these days?).
After the Christmassy welcome, we were all soon sipping our favourite tipple. Speaking selfishly for a moment, one of the benefits of this very cold weather was that it was easy to enjoy a really cold pint of Guinness – simply by just leaving it outside. Meanwhile, whatever was cooking, smelt delicious – and there was plenty of it with the cooker working full-time! Catering for 10 isn't easy, especially when it's a full roast, but Trish did a great job.
The table looked fantastic too! This year, the only slight distraction from the festivity of our celebration was England playing France in the World Cup. Still, it's only football, and I must admit, for this World Cup, individually and collectively, we've not been following it with such a passion compared with previous years. Having said that, for the national side to screw it up over a missed penalty was not good for the national soccer psyche.
Back to the food! 😋. Ann created her now legendary 'Cranberry Sauce' (with the obligatory mega-slug of Port in it) for the occasion, together with the neighbours bringing various other yummy bits and pieces to make this a real festive affair.
There's always plenty of food at these celebrations, and as always, we all do our very best to minimise the leftovers. 😁.
The traditional Roast Turkey with all the festive trimmings went down a treat – and we fulfilled our promise of not filling the fridge with spare veg!
And to follow? Well, for us all, it was the ever-popular Christmas Pudding with the added (but obligatory) Brandy Sauce AND Bailey's Irish Cream-infused double cream.
These annual celebrations always end with a ginormous cheeseboard – and tonight was no exception. In fact, we had so much cheese, we needed TWO!
We've been having this annual celebration for quite a few years now, and I swear the cheeseboard gets bigger every year! For the majority of us, that was no problem at all, as we're all confirmed 'cheese monsters' meaning that just like the main course and dessert, there wasn't much left by the end.
And to wash it all down, there was plenty of the ever-popular 0% Freixenet (for the drivers and TTs) whilst for the pseudo-sozzled, red wine and of course, Port! 😋
Another tradition, once all the food and drink had been digested, was the obligatory Christmas Quiz. A great way to end the evening, bring out the competitive spirit in us all, and have a few laughs along the way. Or was it just mass confusion?
The writing of the Quiz seems to have fallen on my shoulders again, this year – and it was good fun pulling it all together. This time, we had five rounds (all multi-choice except for the 'Christmas Music' round) with four questions in each awarding five points for a correct answer. In-between each round, I fired some humorous 'cracker-type' questions that I'd lifted from The Guardian. Not surprisingly, they had a left-wing bias.
Q: "Why has Kate Bush got to keep her eye on her electricity bill?"
A: "Because she's 'Running up that Bill'" 😁
I split the group into teams…
Trish and Julie
John & Tom
Rosi & Karen
Paul and Dave
Yes, it certainly brought out the competitive spirit!😉 with Rosi & Karen emerging victorious!
It was now getting close to midnight and with taxis ordered, and cars warming-up, there was just one final thing to do – the annual mass selfie!
Well, that has certainly put us all in the mood for Christmas! Well done the Costellos, in pulling it all together. I think it's fair to say we're ready for the Big Day now! 👍🎅😁💖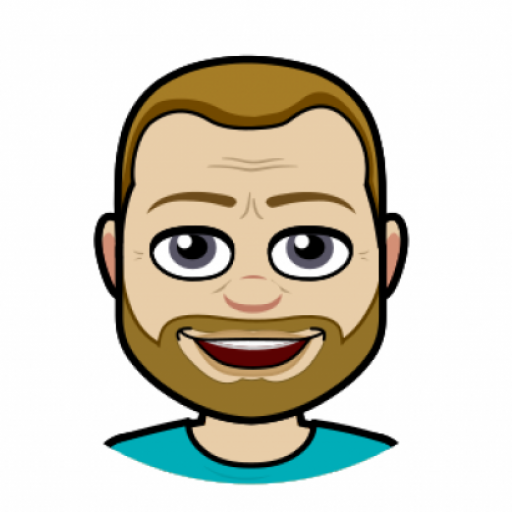 I got into blogging quite late in life, not publishing my first post until 2004 – well into my 40s!  My lifelong love of technology and communication (in all its forms), together with a fondness for the art of writing seemed to be the perfect combination to contribute a few words to the online community. But I'm no Samuel Pepys! If you're looking for deep and meaningful comments on a variety of subjects, then you've arrived at the wrong site! I only pen for pleasure! On average, my posts appear about twice per month, covering family & friends, cinema visits, eating out, holiday experiences and techy stuff. Oh, and as this is my hobby, there are no sponsored links nor adverts here – it's all done with love!
I hope you find it enjoyable, interesting and occasionally, even helpful!