Reading time:
4
minutes...
Our Adventures so far…
---
Sunday
We're remaining very local today, and exploring Nimes in more detail.

You can download a VERY large map (3448 X 2419 pixels) of the local area HERE

Another scorcher in store (promised temperatures are in the region of low 30s!) – and even by the time I came to pen this Blog at 5pm, it was nudging 32 degrees! – Scorchio!

Our main mission today was to take a slower walk around this very pretty town including the recently opened Museum – Musée de la Romanitée (more about that later).

La Fontaine Pradier
9.35am: First stop: This was in the main Esplanade and looked stunning against the perfect blue sky. Unveiled in 1851, it was designed by Charles Questel and the sculptor was James Pradier.
9.45am: Then we headed for something even older (completed in 2AD) – The Maison Carée – and is one of the best preserved Roman temple façades to be found in the territory of the former Roman Empire.

Best of all, there weren't too many Tourists about to get in the way of the photograph! (apart from the guy in black who just wouldn't get off his mobile!)


10.00am: However, what the town lacked in Tourists, was more than made up for with Locals armed with shopping bags! Something was popular – even at just after 10am on a Sunday! We followed the masses towards the main shopping area – and all was revealed – a proper French Sunday Fruit & Veg Market!


We think it had one of every type of fruit and vegetable – and on one stall alone, at least six types of potatoes!
10.15am: Resisting the temptation to stock up with super-cheap spuds, we headed for the next tourist must-see…

The Porte De France
This was one of the four 'Gateways' that originally surrounded the walled town of Nimes. Today, only two survive, the other being Porte Augusta.
10.30am: It was now warming-up substantially, so we headed in the direction of the new Museum I mentioned earlier – Musée de la Romanitée. Opened in June of this year at a cost of 53m Euros – it looked at felt impressive – outside and in! We therefore expected it to be comfortably cool with its air-conditioning – but it was strangely warmer than expected.

It cost only 8€ teach to get in and featured two floors and a mezzanine (although the mass of wheelchair-friendly ramps and gentle slopes made it feel more expansive) split into two distinct time-frames:-
The Mediaeval era
The Pre-Roman era
It also had a panoramic roof with a swanky restaurant.
Back to the contents: The artefacts were all in excellent condition and the clever lighting and positioning added to the 'wow-factor'…

There was also a very interesting exhibition about gladiators and the entertainments put on show in the Arena 2000 years ago. This was in the days before our current addiction to Netusflixus, with good old fashioned disembowelling, and assorted fricasseed guts and gizzards being displayed for the blood thirsty audiences. In fact, locals still fondly talk to this day about the legendary battles staged between the Vegan Virgins and the dastardly Brexiti UKIPUS tribe.
We must have spent about an hour-and-a-half in there as there was so much to see (but unless we missed a bit, it didn't seem to equate to the supposed 5000 items on display!)
12 noon: Our final stop here was to look at the panoramic roof…

Given that its next-door-neighbour is The Arena, the views were magnificent; and beyond the immediate view above, we could see a lot of the roof-tops of this ancient Town. It's certainly worth the slightly claustrophobic lift journey for this unique experience.
It was now getting close to lunchtime, so we thought we'd get a table in the rooftop restaurant – after all, it was almost deserted! No such luck, as we were politely informed that it was full up! I guess my shorts and baseball cap probably didn't fit with the restaurant's typical clientele!


12.15pm: Never mind, we took a walk out the back of the building and discovered that it had a beautiful garden! Officially named The Archaeological Garden, it's cleverer than it looks on first inspection. It laid out across three levels coinciding with the Pre-Roman, Roman and Post-Roman periods and contains flora relating to that time period.
Definitely worth a look!

The Archaeological Garden
12.45pm: Our final stop for the day was a late lunch – and we headed into the main restaurant area in town for that. It was mighty hot and mighty packed, but in the end we settled for Le Courtois Café

We opted for the 25€ Menu that gave us Baked Camembert to share as a Starter, Roast Duck with Lyonnaise Potatoes and Salad. We helped it down with a bottle of Rosé, a Cider and a Blackberry Kir – and that left no room whatsoever for a Pudding! The service was friendly but was typically 'relaxed French'. Just over 50€ and an hour and forty minutes later, we took on the heat (now up to 33 degrees) and headed back to the Hotel for a kippas maximus.

Today's Travels (2.6 miles)
4.45pm: We reflected on our local walk today and were pleased with how much we'd seen. The heat had been a major distraction, and by the time we'd made the 10-minute walk back to the Hotel, we were pleased to be in the air-conditioned comfort of Room 404!


It's been our last full day here today, but we've been so impressed, I'm sure we'll re-visit the area again in the future. Hopefully, it'll be a little cooler next time! If you like Roman stuff, this place has loads of it and is well worth the visit. There are plenty of places to eat – even an Irish Pub in amongst the plethora of Pizzerias, Chinese, Pakistani and more traditional French restaurants.
Tomorrow it's back on the Train and we're heading for our next town – Marseille – for the rest of this holiday. We'll be staying at the Newhotel of Marseilles which, ironically, is located near to the OLD Port.
See you there (virtually)!


Only one thing left to sort tonight – persuading the laptop to play nicely with iPlayer so we can watch the final of The Bodyguard!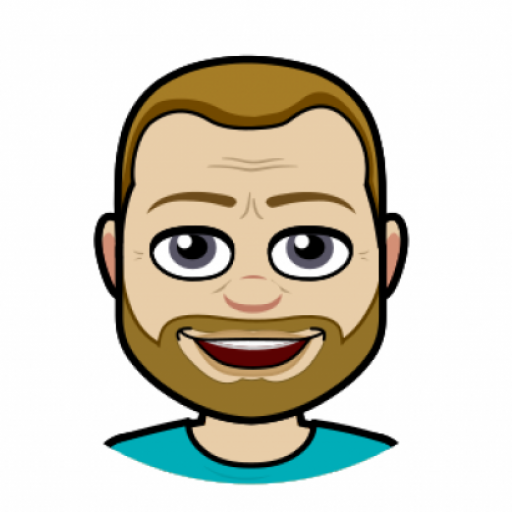 I got into blogging quite late in life, not publishing my first post until 2004 – well into my 40s!  My lifelong love of technology and communication (in all its forms), together with a fondness for the art of writing seemed to be the perfect combination to contribute a few words to the online community. But I'm no Samuel Pepys! If you're looking for deep and meaningful comments on a variety of subjects, then you've arrived at the wrong site! I only pen for pleasure! On average, my posts appear about twice per month, covering family & friends, cinema visits, eating out, holiday experiences and techy stuff. Oh, and as this is my hobby, there are no sponsored links nor adverts here – it's all done with love!
I hope you find it enjoyable, interesting and occasionally, even helpful!