Reading time:
3
minutes...
Our Adventure so far…
---
Saturday

8.45am: A lazy breakfast here in Lyon before boarding the TGV Train bound for Nimes, or Nîmes as most of the French write it. It's famous for being the 'most Roman city outside Italy' – that'll suit us perfectly!!

11:15am: We arrived at the Station. We're on the 12.14, and it's around a 90-minute journey to our destination. It ran about 10 minutes late…

1.45pm: …but made up for it with ease, arriving in Nimes on time. A quick check of the weather in Nimes revealed that our destination looked a tad cooler than Vienne.

2.00pm: We were soon at the Taxi-rank. it was a quick ride from the Station (we probably could have walked it) and we were then quickly checked-in to our new home for the next few nights at the Hotel Des Tuileries, owned and run by a couple of Brits – Andrew and Caryn. There are just 11 rooms and we were shown to Room 404, on the second floor (obviously!)

…it even had a balcony looking out onto a typical French side-street – lovely!


2.45pm: We unpacked the essentials and attempted to set up an internet connection with the outside world. I say 'attempted' – Ann's Tablet connected OK, but my Laptop (Blog Central!) simply would not! It didn't matter what I tried, it wasn't having it. The Owner commented that their internet setup was close to 'end-of-life' and might like to try and post downstairs where the signal is stronger…
We'll see!
3.00pm: We came… we saw… it didn't!

Still, it's not all about the technology, and we left the laptop to consider its future, whilst we explored the Town.
3.05pm: Just a five-minute walk later, and I think we fell in love with the town immediately! So many old buildings… so much Roman influence… and so many retail outlets!


I wasn't expecting that!

…and then there was The Arena… (a sort of Colosseum-lite). It was built around 70AD, is oval-shaped, measures 133 metres long and 101 metres wide, with an arena of 68 by 38 metres. The structure is 21 metres high and its exterior façade comprises of two floors of 60 superimposed arches together with an attic, separated by a cornice.
'


I feel sick…


We actually thought it was better in every respect that its big-brother in Rome! It's certainly better preserved. In keeping with the times, it has a couple of Bars and modern loos too – it's clearly used regularly for modern events! It seats 24,000 and you can imagine back in the glory days, before Emperor Amazonius  created 'Amazonius Primus' and civilisation as we know it, this was the entertainment centre of Gaul.
The lucky inhabitants of Nimes (plus the few thousand poor slaves who toiled to build it) could enjoy all manner of blood shedding/gory/thrilling events to make le-weekend speciale. Yes, locals can still recount the legendary chariot races. Yes, some even died laughing, it was that bad.

Just 1.5 miles, but it took nearly 1.5 hours!

4.30pm: We completed our our 'quick' tour, and it had given us some ideas for the rest of our stay here (and maybe a return visit in the future). We stopped for an ice-cream (Ann: Strawberry + Fig & Honey, me: Rum & Raisin + Chocolate) and then we headed back to the Hotel for some well-earned 'feet-up' before planning to go back into the town later for our evening meal.
Meanwhile, the Laptop was no better and still refused to connect to the Hotel's wi-fi. I had no idea what was going on! This Laptop had followed us around the world and has never played up before. I'd narrowed it down to the laptop itself as Ann's Tablet and both our mobile phones logged-on without a problem


5.00pm: So, whilst Ann looked for the best place to eat tonight, I looked for the nearest wheely-bin! And then, in one of those increasingly rare super-techy moments, I recalled what was different about the connection set-up on the Lappy. 15 seconds later, I'd fiddled under the bonnet, unset some settings, and the internet sprang into life. It turned out to be mostly to do with the Hotel's non-standard wi-fi sign-in procedure. Note to self: *Stop mucking about with the DNS Server addresses!


*Nope, Google Translate won't help you with this!
6.15pm: We headed back into town. Ann had located a highly recommended Restaurant called Le Menestrel

What made it unique was that the owner acted as Chef AND Waitress – and it was all cooked to order.

Ewe's Cheese

Steak (perfectly cooked!)

Tiramisu
All-in-all, it was a perfect meal… excellent service and good to see a small business thriving (it was pretty busy when we left).

Phew! We're done! Time to head back to the Hotel and recharge the batteries!
Tomorrow, we're going to explore the rest of the town.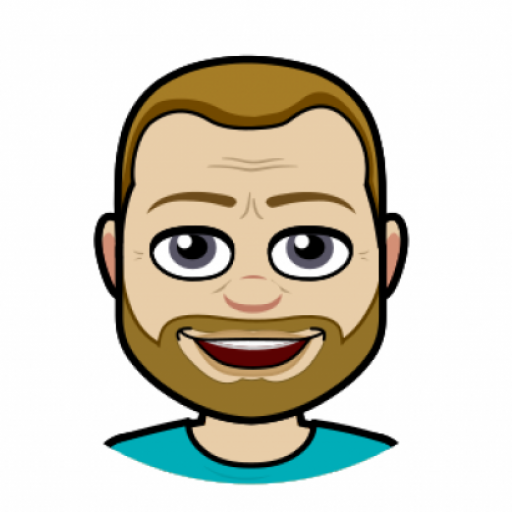 I got into blogging quite late in life, not publishing my first post until 2004 – well into my 40s!  My lifelong love of technology and communication (in all its forms), together with a fondness for the art of writing seemed to be the perfect combination to contribute a few words to the online community. But I'm no Samuel Pepys! If you're looking for deep and meaningful comments on a variety of subjects, then you've arrived at the wrong site! I only pen for pleasure! On average, my posts appear about twice per month, covering family & friends, cinema visits, eating out, holiday experiences and techy stuff. Oh, and as this is my hobby, there are no sponsored links nor adverts here – it's all done with love!
I hope you find it enjoyable, interesting and occasionally, even helpful!