Reading time:
4
minutes...
Our adventures so far…
---
Friday
Today is our final full day here, and we're jumping on the Train to visit nearby Vienne.

Vienne is located 35 kilometres south of Lyon, on the river Rhône and is famous for its ancient Roman Theatre. Built in 1AD, It was re-inaugurated in 1938 and since the 80s has been used for various regular live performances – especially by the jazz fraternity.

So, after an earlier breakfast at the Hotel, we headed next door to the Station and picked up a couple of tickets. Most of the time, all the planning for our adventures in foreign climes pays off – the studying and re-studying of maps; the checking of routes by land, air and sea; the tourist attractions as well as suitable eateries.

Today, however, WASN'T one of those days!


After a slightly unpredictable journey to our destination to Vienne's main railways station by way of Gare de Lyon-Perrache (which if that had been the only surprise, we would have been OK), things went downhill uphill downhill. (I'll explain that later!)
I blame France's current Minister of Culture personally for today's disaster!

11.00am: OK, it all began well enough… A comfy Train, air-conditioned and with power-points at the seats – so, all was well. On arrival at Vienne we discovered a massive mural in the station commemorating those from France lost in The Great War together with all the names – and this was a great start to our cultural introduction to this ancient town.

Amazing!
11.20am: Things continued according to plan where a short walk later, we arrived at Vienne's Cathedral.

Opened in 1529 and dedicated to St Maurice, it's a blend of Romanesque and French Gothic architecture and well worth a visit.
11.40am: Next on our list was the Temple of Augustus and Livia. A well preserved Roman construction from 10BC, perfectly preserved and just surrounded by a sweet little square selling Roman specialities of frites, monsieur whippy and cherry-aid. Things were still going well!

Then it all went horribly wrong! Our main reason for visiting Vienne was to look at the famous Ancient Theatre. It's THE attraction in Vienne, so it should have been easy to find… there was bound to be loads of signs around, so we wouldn't have to worry about maps (paper or electronic)…
Well, not quite! And that's why The French Minister of Culture is in my cross-hairs.
Sure, we found the Sign…

…note the use of the singular noun! Just ONE sign, but hey, OK, if we follow the sign what could possible go wrong?
11.50am: Off we trotted, and after about 10 minutes of walking, we maybe should have realised that having not seen a Bus, a Taxi, nor a Tourist Coach pass us, we must have gone wrong, but we WERE following the sign! We were now relying on instinct and common-sense (always a worry in MY case). As the local geckos started to outnumber the humans, we knew things were going from bad to worse…

…But we optimistically carried on further up the hill. It was now 29 degrees and very humid, but surely we must be nearly there! Twenty minutes later, still no sign of any Ruins nor any sign of signs… but we kept going!
We must have walked another mile-and-a-half before we decided to snare some passing natives and ask the question. At around the same time, I fired-up Google Maps. In tandem, our natives and Mr Google confirmed that we had been walking in totally the wrong direction – and we needed to head back towards the town of Vienne.


I know, 'what the…?' 'how…?' 'why…?'.
12.45am: We descended down the hill, all the way back to where we started – and decided to stop for a spot of Lunch at Da Gianni's, re-group and try to work out what went wrong.

It's amazing what some good food and alcohol can do to re-kindle enthusiasm – and it certainly worked for us!

A quick re-visit to Google Maps confirmed that where we sat was only 0.4 miles away from the Ancient Theatre!
0.4 miles!!!

So, our 2.8 mile uphill yomp had been a complete waste of time (OK, not completely! We'd done our walk for the day… and some!), but just a single sign for the major tourist attraction!!!! Seriously!!!???

2.00pm: Four minutes later, we'd found the un-findable… but disappointment was to follow, as it was clearly under major restoration!

Once we'd navigated round the crane (with not a gallic workman in sight) things improved slightly, but I've got to say this was a MAJOR disappointment (especially after our Olympic-style hill-climb earlier). Yes, it was very large, seating 11,000 spectators, divided into 4 classes to separate the empire's unwashed; upward social climbers; the 'moi-aussi' brigade; and those who think culture is found in bio yoghurts.
Interestingly, it has 'vomitoria' which are vaulted corridors underneath the seating, so there must have been a lot of dodgy kebabs sold to the audiences in the intervals.
2.45pm: We only spent about 10 minutes there as there wasn't much to see (apart from the crane!). What to do? We called it a day, and consoled ourselves with ice-cream at the Station! We simply pointed at the sign in the shop, and two ice-creams followed – just how signage should work!


Well, at least they were easy to find!

On our journey back to the Hotel, we reflected on the day. Not one of our finest, and memorable for all the wrong reasons – but on a more positive note, we had walked a total of almost five-and-a-half miles! We're now well on our way to becoming marching roman centurions! The weather forecast didn't materialise and the day became increasingly grey.
4.00pm: Another carpet picnic back at '416' and that will give our feet time to recover!
6.00pm: All Packed! We check-out of our Hotel tomorrow and are heading for Nimes by train, where we're spending a few days at Hôtel des Tuileries.
7.00pm: French TV is rubbish, so it's a NetFlix binge tonight!!
See you on the other side!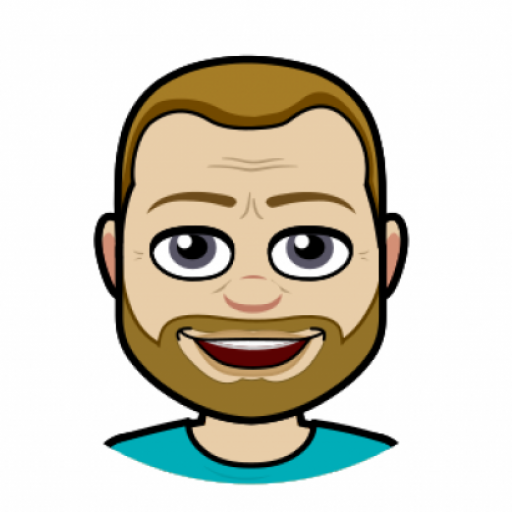 I got into blogging quite late in life, not publishing my first post until 2004 – well into my 40s!  My lifelong love of technology and communication (in all its forms), together with a fondness for the art of writing seemed to be the perfect combination to contribute a few words to the online community. But I'm no Samuel Pepys! If you're looking for deep and meaningful comments on a variety of subjects, then you've arrived at the wrong site! I only pen for pleasure! On average, my posts appear about twice per month, covering family & friends, cinema visits, eating out, holiday experiences and techy stuff. Oh, and as this is my hobby, there are no sponsored links nor adverts here – it's all done with love!
I hope you find it enjoyable, interesting and occasionally, even helpful!