Reading time:
4
minutes...
Our adventures so far…
---
Thursday

A local commented last night that the temperature here is a full 10 degrees above the average for this time of year – and there's another scorcher in store for us today. In celebration, as well as the Sun, my kneecaps are out of trousers, but the censorship here prohibits me from showing them off on this Blog!

9.00am: First try of the Hotel's breakfast offer this morning at the rather lazy hour of 9am! It was 'OK' rather than 'Good' but it had all the essentials!
10.00am: Off to the Station (all of a 90-second walk from our Hotel) to grab a Cab. There were quite a few and we didn't have to wait long (Red light on the top means they're taken; green light means they're for hire). We could have walked it, but the old part is a fair distance and our first stop – The Basilica of Notre Dame de_Fourvière is about as high as you can go in Lyon – so we didn't fancy altitude sickness!
It was as impressive inside as it was outside… Well worth the taxi ride of around €15, with grateful feet praising our decision!
This has to be the most ornate church we have been to in France – covered in mosaic walled designs, with gold glistening in the light from the windows. Extremely impressive!

…and the panoramic view from the top was just as jaw-dropping!
Next stop, just a five-minute walk away was the Lugdunum Museum. A weird name but Lugdunum was the Roman name for Lyon 2000 years ago, when this was the capital of Roman-occupied Gaul.

…next to the unearthed Roman Theatre…


Both were unusual as they had built the museum virtually on top of the best archaeological finds, so here is some information about each:-
11.00am – The Museum: It opens at 11am and the first thing you notice is that you enter at floor 5 and go down in the lift to all the exhibits. The exhibits are all from the local Roman find and feature the largest (and best preserved) mosaics we've ever seen.

The colours and details in the floors were absolutely stunning

In the picture above, you'll see the windows of the Museum itself!
If Mosaics aren't your thing, there are plenty of other Roman finds to impress…


The sheer quantity of the exhibits is breathtaking, but so is the condition of them. Well worth a visit and at around €4 each to get in, it's a steal!
11.30am – The Roman Theatre: The condition here demonstrates that the Romans built it to last. Much of the hard work in renovating/rebuilding the site was done at the beginning of the 20th century – and they've done a great job. The place is so 'solid' that there are permanent lighting and camera rigs here, so it's obviously used to this day for a range of outdoor shows and productions.

Actually, there are two 'Theatres' next to each other (the other, smaller version is called the 'Odeon'). In total, they're designed to hold some 8000 spectators (5000 and 300 respectively)…

Note that my knobbly knees are conveniently out of shot…

…but natural beauty still shines through!

…although (on a historical note) some of the toilet facilities in France haven't improved much since I first started coming here in the 80s! #TakeThePiss
11.50am: After all that culture, it was time to make our descent and head in the direction of the Old Town. By now, the temperature was up into the late-20s and it was getting very humid. If going UP was a challenge, then coming DOWN was equally so! It's at least a 14% decline (a bit like my memory!) and you'll need 'grippy shoes' even though there are proper pavements.
We were about halfway down when we saw this…

..a man-made waterfall! We certainly weren't expecting that! There's not even much on the Internet about it – it's simply known as 'Waterfall on Fourviere Hill'.
Once down at the normal level of the Town, we briefly dropped-in to St Jean Cathedral. The cathedral is dedicated to Saint John the Baptist, and is the seat of the Archbishop of Lyon. Unfortunately, there wasn't much to see here as it's undergoing restoration.

12.15pm: After all that culture, it was time for a traditional local Lunch. As expected, there was plenty to choose from in the Old Town. You could probably eat at a different place every day – and still not eat at them all. In the end, we settled for A La Traboule.

It was deserted when we arrived at 12.15, but packed by 12.30. We'd obviously chosen wisely (although later, back at the Hotel, when we read the online reviews, we may not have done!)


It was slightly off the 'main drag', so that meant that we didn't experience other tourists gawping at us whilst we troughed. It was in the shade too!, which was a major bonus as the temperature was now in the 30s. And, although the service was somewhat 'relaxed', the food itself was excellent. We had a Starter, Mains, Dessert, a bottle of sparkling water, a beer and a glass of Red wine and it came to €59 Euros – a veritable feast actually and just goes to show you can't believe all the Reviews you read!
1.45pm: It was now REALLY humid and we took a last look round the Old Town taking in the sights…

Some old…

…some traditional…

…and some potentially fattening!


(Err, no, we didn't succumb!)

3.00pm: It was now even hotter! and spotting a Metro Station, we bought a single ticket each and took the 15-minute journey back to the Hotel.
Wow! what a day!! The Roman remains were impressive, but the weather could have done with being a tad cooler!
That's it for today Reader! Tomorrow, we off to nearby Vienne by Train (around €29 Euros return) to look at some more Roman ruins.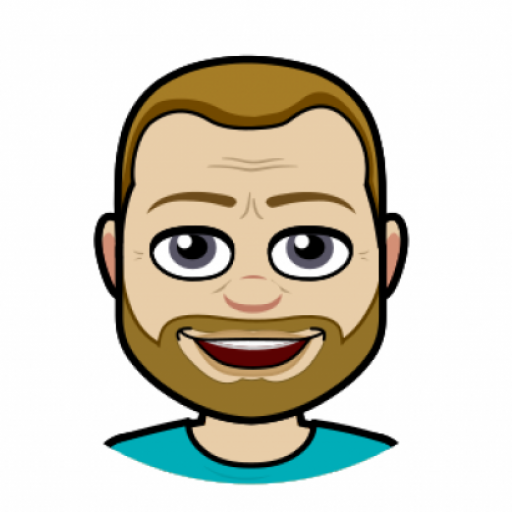 I got into blogging quite late in life, not publishing my first post until 2004 – well into my 40s!  My lifelong love of technology and communication (in all its forms), together with a fondness for the art of writing seemed to be the perfect combination to contribute a few words to the online community. But I'm no Samuel Pepys! If you're looking for deep and meaningful comments on a variety of subjects, then you've arrived at the wrong site! I only pen for pleasure! On average, my posts appear about twice per month, covering family & friends, cinema visits, eating out, holiday experiences and techy stuff. Oh, and as this is my hobby, there are no sponsored links nor adverts here – it's all done with love!
I hope you find it enjoyable, interesting and occasionally, even helpful!