Reading time:
6
minutes...
SATURDAY
Well, the weekend started very well – a sunny day, and we're almost in October. David, Val, Lee, Ann and I are all ready for a bit of a celebration with David and my birthday within a day of each other. Everything was planned, and all we needed to do was to enjoy what lay ahead. Strange then, how sometimes, fate has other plans, and our perfectly ordered series of events was about to be thrown into turmoil for the sake of a few extra inches of steel!


As planned, we headed for Anglesey Abbey en-route to our destination – The Premier Travel Inn, Ipswich North. On arrival there, we parked the car, signed Lee up for the National Trust and had a great time wandering around this beautiful venue. Good old NT, you can always guarantee a good experience, and this venue was no exception. After our tour round of the house and the gardens, we decided to have lunch their too – little did we know that 'lunch around 12' was our last piece of scheduled activity for the weekend.
We jumped in the car and headed towards the A14 and Ipswich. Not long after, I noticed that the dashboard read-out was telling me that the rear tyre was deflating at an alarming speed – a blow-out. Initially, I didn't take much notice because the car had only been at the garage a few days before to have the tyre pressure sensors checked because of a faulty reading. Reality kicked in pretty quickly after that, as the reading approached zero – yes, definitely a flat tyre. I managed to guide the car into a layby to inspect it, but there was no evidence of a nail or stone… just no air!

Under most normal circumstances, it would now be a simple task to remove the wheel and replace it with the spare. That's when having a passion for flashy looking cars (and more especially wheels) was to have a distinct downside! After removing some of the luggage from the boot to access the 'spare', we discovered, err, no spare! In these days of larger and large wheels on cars, that's not too unusual, as a full size spare is both heavy and takes up a lot of space. What we found instead was not a space saver wheel (those ugly things that are always a hideous colour and painfully thin), but a can of 'sealant' and an electric air pump!
So, having half-read the instructions with a the howl of passing traffic, I assembled all the bits and connected up the device to the rear tyre. Keeping an eye on the pressure monitor on the dash, saw the pressure rising and rising, and although we knew this wasn't a  permanent fix, at least it might get us to our destination. Err, no!!! Having got the pressure up to half of what it should be, we realised that the electric pump had been running for 10 minutes and the instruction book said that after this time it should be turned off. Even with only 15psi in the tyre, it would have been enough… just… to allow us to carry on, but as soon as we disconnected the pump, the tyre, (along with our confidence) deflated. Whether that was user error (ahem) or a faulty pump, I don't know.
Time for 'plan b' then. Call Vauxhall Leasing 24/7 support. Initially, it all went to plan, with phrases such as priority case and recovery within an hour ringing in our ears, we settled down on the grass bank for some interesting views of Suffolk and junction 50 of the A14.
 
One inch is all it takes
The hour came and went – but the recovery didn't! After a few chase-ups by phone, finally, the man from the AA arrived with his low-loader. I realised that the fact that it was a low-loader meant there was no chance (nor intention) of repairing the tyre. He loaded the car, we scrambled into the cab and directed him to the hotel. Although technically the recovery was to a single destination, he was quite happy to drop off the girls and take David and I to a local tyre place. The bad news was that the local tyre place was Kwik Fit – an outfit where I've always had problems with them in terms of the quality of their work. Still, it was a least a step forward and a chance that they might be able to fit a tyre and we could carry on with our celebrations. No! After a number of phone calls, he determined that my particular wheel size meant that the tyre was very rare and he couldn't source one until at least Monday. If it had been a 16,17, 18 or even 19 inch alloy, we might have had some success, but the fact that it was a 20 inch – that one inch, made all the difference.
Going Downhill
Another call to Vauxhall Leasing asking for advice revealed that they were as clueless as me as to what to do next. I suggested they ring the local dealership, which he did, only to find their service team went home at 12.30 (that's normal). From there, unlike the car, things went really downhill and after another phone call to Vauxhall leasing and speaking to another person, their solution was to hire me a car. I suggested that to them that it didn't help very much as that would mean leaving my own car in Ipswich. In the end after a few more calls and a couple of paracetemol, we arranged for a recovery to home around 9.30 tomorrow.
The Only Way Is Up – Sort of!
We decided that we'd try and make best use of the time left and having missed the earlier performance of Tinker, Tailor, Soldier, Spy at Cineworld, we would head into town, have something to eat and then see a later performance of the film. So far, so good, Val booked the tickets and we were good-to-go. The girls on reception at the Premier Inn called us a cab, and after a short drive through the back roads we were soon looking for somewhere to eat. Ordinarily, Frankie and Benny's wouldn't have been our first choice, but as it turned out, both the service and the food were excellent. Maybe our luck was changing at last. We saw the film – very good but a slow start (for me anyway). When we came out just after 9, I called the same cab company that had delivered us and 30 seconds later, a text arrived confirming the booking – impressive! A further 30 seconds and the cab arrived – nice!. This all looked promising, but it wasn't to be. The final act of fate meant that out of all the cab drivers we might have had, we got the one who had only been on the job for two-weeks! She took to the Premier Inn in no time, much quicker than it took to bring to the cinema. As it turned out, this was for a good reason – it was the WRONG Premier Inn. Some confusing and frantic phone calls to her husband followed. Added to that, as she punched in the post code for the RIGHT location and I think managed t confuse herself completely. After an extended tour, and a big circle of the surrounding area, we eventually got back to the our accommodation.
An Interesting Day
As Arkwright used to say in Open All Hours, 'It's been an interesting day…'
It certainly had for us! Today (Sunday) means that between 9.30 and 11.30 a low-loader will arrive to recover us to home. What we need to try and do is convince the driver to drop off the car first at the dealership and then take us all home – that would be perfect!
SUNDAY
As expected, we were all up fairly sharpish, hoping that the AA would be here as early as 9.30. So, it was brekky at 8.30 sampling the range of the typical Premier Inn menu. It exceeded everyone's expectation in terms of service, value and quantity and we left all suitable stuffed!
We waited and waited and after what seemed like ages, the AA man – John, called to say he was 5 miles away. Ten minutes later were loading the car and on our way, only to discover that John was almost out of time and was due for his lunch-break. Next stop then was Tesco at Bury where we took the opportunity to have a pit-stop ourselves and pick up a few bits of shopping. By 1 o'clock were were mobile again and from then on, we were hoping that the journey was going to be pretty trouble-free. Not quite! Apparently, there's a fire at junction 10 of the A14 – our turning – just our luck.
As we approached the area just before 2pm, we could see the smoke and a fireman on a ladder – serious stuff! We peeled-off at junction 11 and came home via the back roads. First stop was to drop off Val, Lee, Ann and David. David would then get his car and head for the Vauxhall dealer. Meanwhile John (the driver) and I would also head for the dealer to drop off the car. Ten minutes later, we were at the dealership and I was chatting with the sales team about my misfortune. David followed shortly after and we transferred all the luggage, said goodbye to John and headed home.
Phew! it seems we're now back to normal, and after a couple of hours relaxing, we headed out to Frankie and Benny's in Kettering with David and Val. Another very enjoyable experience, just like last night. We skipped dessert there as Val was doing the honours at ours. We finished the evening by watching the recently received Blu-ray DVD: 'Unknown' starring Liam Neeson. Great film!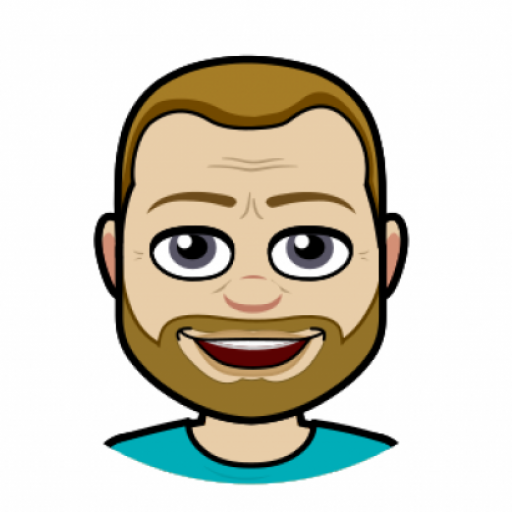 I got into blogging quite late in life, not publishing my first post until 2004 – well into my 40s!  My lifelong love of technology and communication (in all its forms), together with a fondness for the art of writing seemed to be the perfect combination to contribute a few words to the online community. But I'm no Samuel Pepys! If you're looking for deep and meaningful comments on a variety of subjects, then you've arrived at the wrong site! I only pen for pleasure! On average, my posts appear about twice per month, covering family & friends, cinema visits, eating out, holiday experiences and techy stuff. Oh, and as this is my hobby, there are no sponsored links nor adverts here – it's all done with love!
I hope you find it enjoyable, interesting and occasionally, even helpful!