Reading time:
4
minutes...

My last day of '63-ness' today, and we're off to Loch Ness! Given our complete failure to spot any dolphins during this trip, I don't hold out much hope for an encounter with Nessie!
KEY FACTS ABOUT THE LOCH
22 miles long
Average depth of 433 feet
Maximum depth of 744.6 feet
1.8 cubic miles of water
1 monster
We're sticking to the west side of the Loch and plan to take in some of the sights along the way including…
– Fort Augustus
– Urquhart Castle
– …plus anywhere else that makes a good photo!!!
10.10am: After a hearty breakfast, we set off from the Hotel. The weather forecast predicts slightly warmer weather than yesterday so we're in for a treat. Mr Mercedes (our hire car) said it was already a scorching 8℃ which was a massive improvement!
It's a pretty straightforward route on the A82 today for the most-part. We're taking a slight detour on the A887 at Invermoriston and then the A87 before re-joining the A82 later in order to soak up even more of the glorious vistas.
As a passenger, if you like the view on your journey full of the blues, greens and browns of Mother Nature, then this is a real treat!
From the Driver's perspective, though, it's a slightly different story. The road was all single-carriageway, alternating between dead straight short parts (with virtually no chance of overtaking) and twisty-turny sections that demanded your full attention (on a motorbike would have been even more fun!). The road also rises and falls with the landscape making our choice of an automatic-gearbox a wise choice! None of this is immediately obvious if you look at a typical map. 😁
The variation in terrain meant that those in charge of the vehicle needed to concentrate on the road at all times, missing out on some of the marvellous views…
…where the only way to really appreciate the scenery was to find a parking-spot in one of the numerous lay-bys.
12.10pm: Which is exactly what we did for our first stop (marked '1' on the map above) at Glengarry Viewpoint. What we didn't expect, was a Scot in full Highland Dress serenading the lay-by's temporary residents on the pipes! Ironically, music aside, because the trees were still in 'full foliage', the best view across the water was a little obscured by the mass of greenery – still gorgeous though! 😊
Back in the car, we left the Piper to seduce the rest of his 'guests', whilst we headed for our second stop of the day – Fort Augustus – a further thirty-minutes drive away. The road continued to provide a wide variety of terrains, but after a few more short stops we eventually arrived where the temperature was now enjoying a 'highland heatwave' of 11½℃
12.45pm: After parking the car (we had to pay this time for the first time this holiday!!) we took a short walk up and across the various lock gates that offered some exhilarating views across the area. The Caledonian Canal is approximately 60 miles long and was designed by the famous civil engineer, Thomas Telford. It was completed in 1822 and connects the Scottish east coast at Inverness with the west coast at Corpach near Fort William.
It may not have been the warmest day on record but it certainly LOOKED beautiful! Our fingers were feeling the reality of the climate, and we looked for somewhere for bite to eat and warm-up…
12.45pm: The Lock Inn was closest and doing a brisk trade! Perfect! 😁
It was difficult to know what to choose as there was so much on offer! We also had a scheduled visit to our final stop today at Urquhart Castle for 1.30pm, so it was going to be tight (however little we ate!). In the end, we decided to NOT rush things and present ourselves at the Castle 'fashionably late'. Our food arrived in double-quick time and whilst Ann enjoyed the child's portion of Macaroni Cheese (yes, they still call it by its 'old name' up here), I tucked into the exceptionally meaty burger with added cheese. Their chips maintained the tradition that Scotland (for us) serves the best chips ever, anyway! 😋😋
Just as we left, the heavens opened, and we said goodbye to the sunshine! Where did that come from? It was the cold, very wet and hard variety of rain that almost turned into hail. Well, it certainly helped quicken our step back to the car!!!
2.10pm: As expected, we WERE 'fashionably late' arriving at Urquhart Castle (and unfashionably wet). Our tardiness didn't seem to make any difference, and we were ushered in to the car-park by the very friendly, damp security staff.
The weather was now the worst we seen since we arrived. Colder, wetter and windier. I have a reputation for destroying umbrellas, but the weather was doing a fine job on its own.
Whichever way I pointed the umbrella, the very special Scottish wind got underneath it and managed to turn it inside-out on at least six occasions!
In truth, we didn't spend as long here as we might have done if the weather had been kinder. It certainly didn't improve, and within 30 minutes, we were 'all done' having only managed to capture a few photos in between the lashings of ginger beer rain. We headed back to base back along the road that we'd started out on. Now in addition, to the 'ups and downs'and 'twist and turns' that began our journey, we now had rain, then sunshine, then rain, then more sunshine to cope with!
3.30pm: Just as we arrived back at the Kingsmills Hotel, out came the Sun, but more permanently this time (typical!!) A quick coffee in the Hotel's Lounge brought us back to life, and we then headed back to the room to think about my birthday events for tomorrow.
Click on the button below for all our photos so far
(and none of my chat!)
It's my birthday tomorrow, and I'm told there are some surprises planned! 😮😮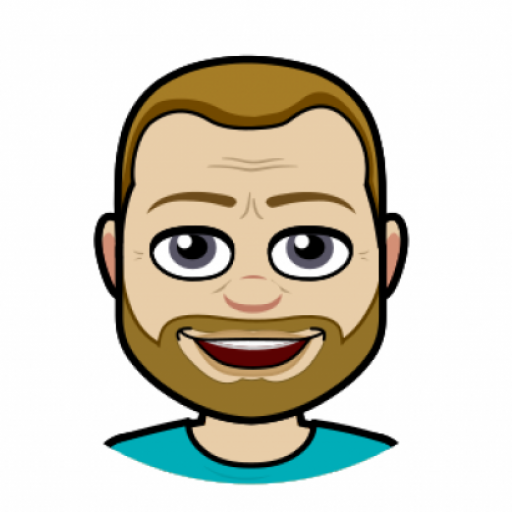 I got into blogging quite late in life, not publishing my first post until 2004 – well into my 40s!  My lifelong love of technology and communication (in all its forms), together with a fondness for the art of writing seemed to be the perfect combination to contribute a few words to the online community. But I'm no Samuel Pepys! If you're looking for deep and meaningful comments on a variety of subjects, then you've arrived at the wrong site! I only pen for pleasure! On average, my posts appear about twice per month, covering family & friends, cinema visits, eating out, holiday experiences and techy stuff. Oh, and as this is my hobby, there are no sponsored links nor adverts here – it's all done with love!
I hope you find it enjoyable, interesting and occasionally, even helpful!