Reading time:
3
minutes...

We always go away for my birthday and this year is no exception. Although the official celebration is still a week away, we thought we'd start early!
What a difference a year makes! Twelve months ago for my celebration, we were in central London, shoulder-to-shoulder on a sweaty tube-train! This year, we're heading in completely the opposite direction, spending just over a week in the Scottish Highlands.
10.30am: But first, we needed to get there! We headed for our least favourite airport – Luton – and our 1.55pm EasyJet Flight – EZY147 – destined for Aberdeen Airport.
I really hate Luton Airport with a passion – it's always so busy and the whole experience tends to feel like a rugby scrum at all points of the process! And to bring out my snobbish tendencies, I often seem to be in a queue somewhere behind the family that finds it impossible to speak quietly, whilst sporting the maximum number of visible tattoos! Yuk! Given current Coronavirus-conditions, I wonder what it'll be like today?
11.45am: Actually, it was almost pleasant! Outside, the place still looks like a building site, but inside, it was relatively peaceful and well-organised!
It was a shame that many of the eateries were closed, but we did find a Pret for a coffee and a sandwich; and for payment, the obligatory second mortgage! The retail outlets looked a bit sad where some looked as though they'd not re-opened since you-know-what!
2.55pm: We landed on time at just before 3pm and with only hand-luggage to slow us down, we were soon on our way to the car-hire point to pick up our 'wheels for the week'. As we quickly discovered, it's another of those airports where you need a car from the Terminal to get to the err, car-hire desk. 😮
On arrival, oh joy! No-one on the Avis desk! Luckily there was a mobile number to call. Apparently, 'because of COVID-19, there are fewer staff on duty' and the solitary member of staff, was elsewhere on vehicle returns and there had been some confusion over the plane's arrival time.
3.45pm: Just ten minutes later, we were sorted – sort of! Instead of the promised Vauxhall Astra, we were upgraded to a Mercedes A200. A car so technically advanced, even I couldn't work out how to put it in gear! (that's my street cred in tatters!). A quick training session from the Avis staff revealed that the 'gear selector' normally located in the centre console was, on this particular model, actually a fake and the gear 'lever' was on the steering column! Doh! I know what you're thinking: why didn't we just consult the handbook? Simples! There wasn't one! 😲. Apparently, Avis remove them as a matter of procedure!
We were soon our own way to Richard and Lynn's. It was a gorgeous day, pleasantly warm at around 18℃. Under normal circumstances, our destination was just 40 minutes away. I say 'normal circumstances', because we dialled in the post-code only to find that when the sat-nav pinged to announce our arrival, we realised that the rural nature of the area meant the postcode is shared with about 30 additional locations! A few fumbled mobile calls to our host (hardly any signal at all here) and we were now pointing in the right direction. And luckily, Ann's razor-sharp memory pinpointed the finish line. Lynn met us on the drive and we were soon bumping elbows at Culdrain House.
5.30pm: With elbows retracted, we headed for the garden to enjoy the pleasant weather, oh, and Richard's home-made very pleasant Rhubarb Gin! We reckon it's close on 20 years since we were last all together here – and we some serious catching-up to do!
Our hosts' 'pet complement' has expanded since we were last here, and we were soon greeted ('smothered' actually!) by dogs: Dougal, Pippin, Merrie and Parker (Dot and Dash, their cats, were temporarily AWOL).
6.15pm: A quick unpack and we were ready for Dinner!
7.30pm: Time for our evening meal. Richard and Lynn had been busy in the kitchen and we tucked into Roast Pork and a very tasty vegetable selection followed by Lynn's homemade Eton Mess. Our catch-up conversation continued helped along by some excellent wine choices!
10.00pm: With the meal over, we were beginning to flag and by 10.30, we called it a day.
The weather forecast for tomorrow looks good, just shy of 20℃, so we plan to explore some places that Richard had helpfully pointed out on the map including the Moray Coast.
10.45pm: 💤💤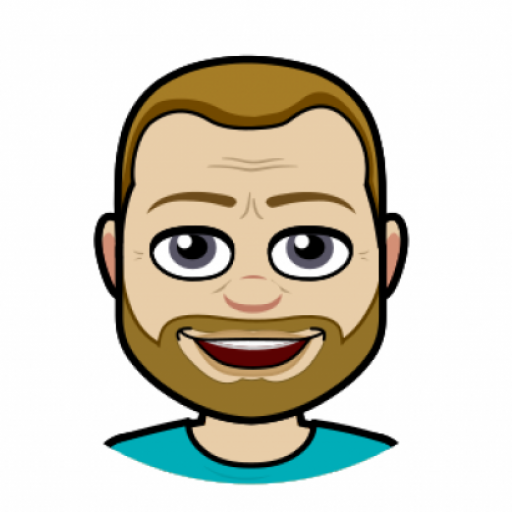 I got into blogging quite late in life, not publishing my first post until 2004 – well into my 40s!  My lifelong love of technology and communication (in all its forms), together with a fondness for the art of writing seemed to be the perfect combination to contribute a few words to the online community. But I'm no Samuel Pepys! If you're looking for deep and meaningful comments on a variety of subjects, then you've arrived at the wrong site! I only pen for pleasure! On average, my posts appear about twice per month, covering family & friends, cinema visits, eating out, holiday experiences and techy stuff. Oh, and as this is my hobby, there are no sponsored links nor adverts here – it's all done with love!
I hope you find it enjoyable, interesting and occasionally, even helpful!