Reading time:
3
minutes...
Saturday
We drove down to Bicester Shopping Village to meet R and K. The girls did a little some shopping, (but didn't buy much) whilst Ralph and I pursued more manly activities by like heading to the BOSE shop to see the latest kit. Ralph and I then headed back to ours to chill-out and try and solve the problem of my second router not connecting to the Internet and generally bring ourselves up-to-date with the latest TV technology. However, things were to become far more complex from an electronics point-of-view later on in the day.
Ann and Karen arrived back just after 12 and we all sat down to burgers for lunch – lovely!
Straight after lunch, Ralph and I resumed our search for the solution to my router problem. A couple of hours later, we still couldn't get it to work but we had at least, narrowed it down – something to do with the main phone plugged into the bedroom socket upstairs. The router worked if that phone was unplugged, but plugging it in, just knackered the internet connection. Strange!
Even stranger, was the 'old' problem of my garage door randomly opening and closing for no reason when someone approaches it. After discounting someone nearby just taking-the-p*** with an identical remote control (how paranoid am I?), we discovered that the door was being triggered by the PIR sensor for our security light nearby. Walk into its path and the garage door began to open; and then close again – all on its own. It's not done it before, so why now? An hour later, we still couldn't solve the problem and the help-line at ScrewFix had gone home!
What a frustrating time – even with our both our sharp minds on the case, we now ended up being stuck with TWO problems!!
6.00pm. Time to bottle-out, and open a bottle of something! We're hoping to eat outside later, but some champagne and nibbles will do until then!
Time for a movie too! We settled for 'Vertical Limit' on Blu-ray, starring Chris O'Donnell and Bill Paxton. Although the story itself was a bit ploddy, it was more than made-up for by the stunning photography and stunt sequences.
7.00pm. It turned out to be a lovely evening so we paused the DVD and had starters of cold meats, olives and cheeses outside. Then a brief pause whilst the girls prepared the risotto.
8.15pm. Seafood Risotto time – delicious!!! Followed by Ann's 'apricot-topped egg custard thingy – more than delicious!!!
9.45pm. Karen and I cleared-up the kitchen (which was nowhere near looking like the bomb-site it threatened to be!) and we then watched the rest of the DVD.
Sunday
As usual, I was first up; unusually, it wasn't until 8am!! What a hot night though – it felt like it remained in the 20s throughout.
So, a late breakfast then – mainly of cereals, toast, muffins and fruit (we were all too stuffed from last night!).
After breakfast, (returning to the problem of our second router not working), Ralph suggested I checked the the ADSL filter on the BT line upstairs and replace it with a new one – it was worth a try even though I'd tried it before. When I pulled the bed out to access the main BT socket upstairs, I noticed that the socket had NO filter on it at all. So, I added one in and surprisingly, the router is now working perfectly! I'd been here before, but previously, the router definitely DIDN'T work – Go figure!
11.20am. Ann and Karen decided to go for a walk whilst Ralph and I faffed around with the DVD player accessing YouTube and playing media from an SD card and USB. I still haven't got it all sussed-out, but I';m getting there!
12.45pm. Time to head for The Star Inn at Geddington where we'd booked lunch. We haven't been there for a while, but we recall the food being excellent. By the time we'd made the short drive (bottling out of driving through the ford), the day had become much warmer. There were already people sitting round the Queen Eleanor Cross with their pints in their hand and it all looked very 'English'.
We were greeted with a very warm welcome and were shown to our table. The menu followed shortly afterwards. I went for the vegetarian cottage pie, whilst everyone else had the Sunday Roast. The service was excellent and servings were so large that none of us could manage dessert – not even me, not even coffee – but we were tempted by the 'chocolate lumpy bumpy'. We'll just have to go back again!
3.00pm. On leaving the Pub we were greeted by the throaty roar of a number of Ferraris travelling through the village – red, yellow, silver and even a black one!
We said our good-byes to R and K and headed home. Time for Ann to have a snooze and me to catch-up with a bit of TV.
What a great weekend – the weather's been fantastic and it's been great to catch-up!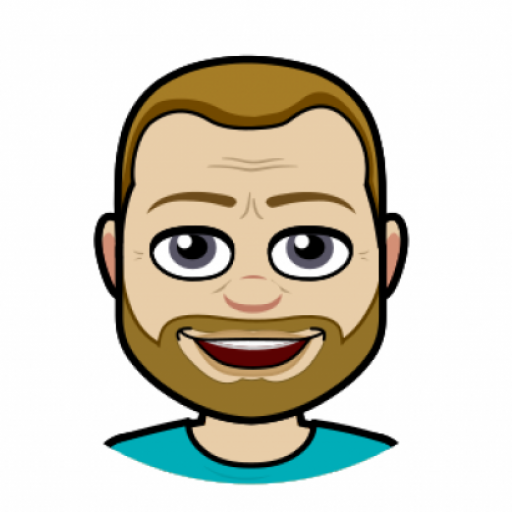 I got into blogging quite late in life, not publishing my first post until 2004 – well into my 40s!  My lifelong love of technology and communication (in all its forms), together with a fondness for the art of writing seemed to be the perfect combination to contribute a few words to the online community. But I'm no Samuel Pepys! If you're looking for deep and meaningful comments on a variety of subjects, then you've arrived at the wrong site! I only pen for pleasure! On average, my posts appear about twice per month, covering family & friends, cinema visits, eating out, holiday experiences and techy stuff. Oh, and as this is my hobby, there are no sponsored links nor adverts here – it's all done with love!
I hope you find it enjoyable, interesting and occasionally, even helpful!