Reading time:
4
minutes...
Arrival – Tuesday, 1st November
10.28am: We're off to Cyprus!
11.01am: After picking up our friends, Paul & Sue, we headed to Birmingham Airport.
11.39am: We had a good journey to the Airport (in spite of the torrential rain!). The downpour continued as we arrived at Car Park 4 and played 'hunt the space'. I think we got the last one and we were soon soaking up (literally) the last of the English rain before heading into the Departures area. We've got 6 days of relaxation to look forward to, with a 70th birthday party this coming Friday -living the dream ehh?!?!. We'd been monitoring the temperature for the past week-or-so, and it's been in the 70s every day. That'll do nicely! 🌞😎🌞😎.
W'e're on a Jet2 'Indulgence Break' which means we had a few extra perks to look forward to! 👍.
First of those was a rather posh quality notebook; the second? A reminder that we had priority in the queue for Security and then Priority Boarding too. The former turned out to be a Godsend as we soon spotted the rather long queue of poor souls (who hadn't!). We were through very quickly (in spite of the scanners not liking mine nor Ann's body) and after being given the 'once-over' by the full-body scanner, quickly followed by a thorough frisk by the Security Team. Clean as a whistle, within a few minutes, we were heading for the Departure Lounge – and that all-important 'first coffee'.
So far, so good, and it was certainly a lot quieter here than when we last travelled through the Airport heading for Switzerland some weeks back for my Birthday. Yes, much less manic than our previous experience! 😉
We're on 2.40pm flight courtesy of the ever-reliable Jet2. I say 'reliable' but for the first time ever flying with them, it didn't leave the ground until 3.11pm. Inbound from Alicante, a closer look at our scheduled flight (courtesy of FlightRadar24) revealed that it had been late EVERY DAY for the past week! Never mind, it's not as though we've got to get there for a specific time!
It's nearly a five-hour trip, but at least we get a free drink as part of the deal! Our destination is the rather posh Annabelle Hotel on the west coast of Cyprus.
9.23pm: In spite of the delayed departure, we landed pretty much on time. It felt like a long flight, but it was made easier and more tolerable by Jet2's Cabin Crew led by Clare (an ex-copper of 24 years' standing, who, a few years back, decided on a major change of career). She and her team were excellent throughout, with their attentiveness, prompt responses to our needs and all-round good nature. Other airlines could learn a thing or two about how to deliver their customer service from Jet2!!! 👏👍👌
With just hand-luggage, we whisked through Pathos airport, where were greeted by our next Jet2 team who allocated us our taxis. Within minutes, we were heading for the Annabelle. Although we'd been to Cyprus many years ago (the 1990s??) it all felt like a first experience! At just 9.30pm, there was hardly any traffic on the road and without (m)any street lamps it all felt a bit eery as we whisked our way to our destination. We'd estimated about a ten-minute drive, but it was closer to 25.
9.55pm: As you'll know, Cyprus is two-hours ahead of us here in the UK (even with the clocks going back recently) so it was pretty dark when we arrived. The Hotel's Reception team were ready and waiting and gave us all a VERY warm welcome. First impressions? A first class welcome in a very posh looking Hotel! We love it already! 👏👏👏👏.
Part of the Thanos group of Hotels that also includes the Anassa, Almyra, Annabelle and Antasia. Under the watchful eye of Michaelides family since 1985, the Hotel offers 244 rooms in 6 acres of lush gardens on Paphos' Mediterranean seafront and is a mere five-minute walk along the seafront to the city's picturesque harbour and its world-famous mosaics.
I'll take some pictures around the Hotel when the Sun is up tomorrow, but for now, here are some shots of our Room 156, our home for the next six nights.
Wow! This looked very impressive! I think we're going to enjoy it here!
10.32pm: Thoughtfully, the Hotel had pre-booked us a table in one of their restaurants – the Ouranos – their late-night eatery & Bar We were all pretty tired, but the promise of Tapas and live music was too much to resist, in spite of the Restaurant's slightly off-putting name! 😮. No need to translate it – yes, it means exactly what you think it does! Stop sniggering at the back! (Or, is that just me?) 😉 Their website is here.
We soon had our 'bums on seats' where the super-friendly nature of the Hotel continued with our Waiters who were a picture of friendliness and efficiency.
There was a lot to choose from, but a combination of tiredness and hunger meant that we chose quickly – their Daily Set Menu. It didn't disappoint, with our starter Salad enough to feed the whole of Northamptonshire. This was followed by Chickpea Falafels and then home produced Ravioli in a slightly spicy sauce. We could have stopped there, but after a ten-minute deliberate pause, we succumbed to the Dessert – Chocolate Delice. It was all washed down with a local Paphos White.
Great hotel, fab service, yummy food and waiters who took a pride in their work – all-in-all then, a great start to the holiday!
11.56pm: Whilst Paul & Sue checked out the bar (purely for research purposes, you understand!) For us, we started on the unpacking (well, Ann did! – I set up the WiFi. Best to lay to your strengths ehh?!?!)
12.45am: Finally, we hit the sack! Nighty-night! 🥱😴 for us.
Tomorrow, a lazy day with brekky around 9.30 and then lunch with Birthday-Boy, Geoff at 1pm.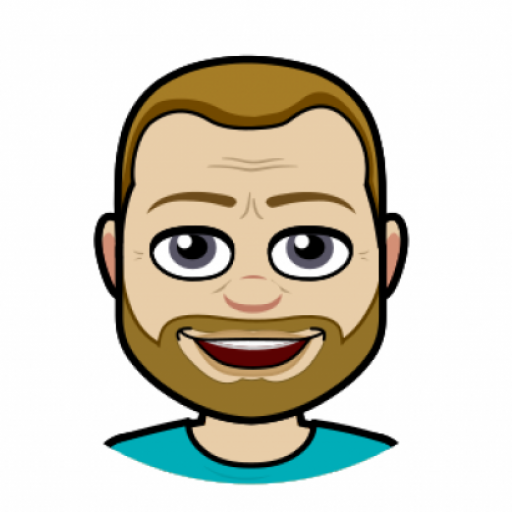 I got into blogging quite late in life, not publishing my first post until 2004 – well into my 40s!  My lifelong love of technology and communication (in all its forms), together with a fondness for the art of writing seemed to be the perfect combination to contribute a few words to the online community. But I'm no Samuel Pepys! If you're looking for deep and meaningful comments on a variety of subjects, then you've arrived at the wrong site! I only pen for pleasure! On average, my posts appear about twice per month, covering family & friends, cinema visits, eating out, holiday experiences and techy stuff. Oh, and as this is my hobby, there are no sponsored links nor adverts here – it's all done with love!
I hope you find it enjoyable, interesting and occasionally, even helpful!