Reading time:
3
minutes...
Unless you've been caught in a massive temporal disturbance, you won't have missed the plugs for the latest series of Doctor Who – it was shown just before every BBC peak-time programme over the past fortnight.
It's now old news that this will be Jodie Whittaker's final season – and for me, it can't come too soon.
For me, her interpretation of the role just hasn't clicked with me. Consequently, apart from a couple of episodes, I found her whole tenure to-date, lacking in character depth, further hampered by some very over-simplistic storylines. 🥱
It hasn't been JW's fault. For me, it was the scripts (which seemed to be aimed mostly at children whilst attempting to keep the global 'PC brigade' happy). I know a lot of people will disagree – that JW has brought a lot to the role – but I guess it shows that maybe after all these years, the programme is no longer aimed at an audience of my (advancing) age. 👴
So, why does it all seem to have gone wrong? My theory is that It stems from the top and so I'm therefore not disappointed that Showrunner, Chris Chibnall, is moving on too! In spite of his excellent pedigree, he oversaw some woeful episodes for our time-travelling hero.
However, in the spirit of professionalism and optimism, I'm giving JW's final appearances a watch.
Series Context
This season series is a six-parter (the BBC called them 'chapters') where we are to be introduced to The Flux (the brand-new-never-before-seen-group-of-bad-somethings!) rather than six separate stories. To add some weight to the episodes chapters, a whole raft of well-known other foes will also make an appearance, including Weeping Angels, Cybermen and of course the Daleks. One of the episodes chapters will include the obligatory regeneration scene.
The chapter titles are a closely guarded secret and all we know I that the NEXT chapter is entitled: "War of the Sontarans". For the Doctor's final outing, there are quite a few stars lined up to appear including (the first to be announced) comedian and interviewer, John Bishop as 'Dan Lewis'.
We also have Robert Bathurst, Craig Parkinson, Kevin McNally, Blake Harrison, Thaddea Graham, Annabel Scholey, Penelope Ann McGhie, Gerald Kyd, Sara Powell, Rochenda Sandall, Sam Spruell, Craige Els, Steve Oram, Nadia Albina, Jonathan Watson, Sue Jenkins and Paul Broughton.
The Plot
---
The official BBC synopsis…
"On Halloween, all across the universe, terrifying forces are stirring. From the Arctic Circle to deep space, an ancient evil is breaking free. And in present day Liverpool, the life of Dan Lewis is about to change forever. Why is the Doctor on the trail of the fearsome Karvanista? And what is the Flux?"
---
It begins…
6.25pm: Here we go! It's a 45-minute episode for the series-opener.
Holy moly! Certainly, an edge-of-the-seat opener, although the CGI looked a bit bargain basement. Luckily, things improved and the first appearance of John Bishop as Dan, showed he was not just a comedian and interviewer, but a convincing actor too! The CGI Improved dramatically, with some genuinely never-seen-before effects. In fact, there were some truly terrifying scenes that were sure to traumatise younger (and some older) viewers – thank heavens for sofas!!! 😊
This was turning into a genuinely creepy episode – perfect for Halloween night!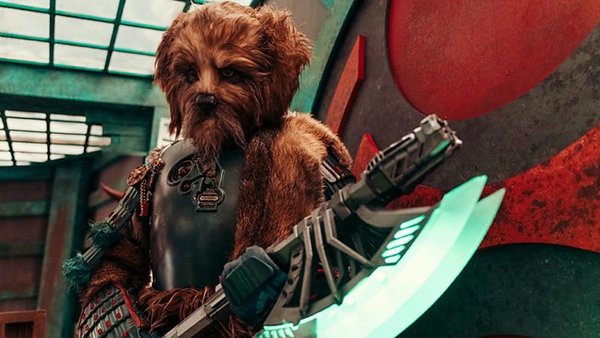 Not sure about the intergalactic dog though!!
6.50pm: First appearance of a major foe – The Weeping Angels, well, one of them anyway!
7.04pm: A short scene featuring a couple of Sontarans.
This was shaping up to be a nail-biting episode! 'First episodes' are often about scene-setting at the expense of plot, but I think they got this spot on. The episode definitely grew on me and with more questions than answers, it kept my interest throughout.
It ended on a typical 'Who-style cliffhanger' and with just a short snippet of next week's episode chapter, I'm already looking forward to it! 👍👍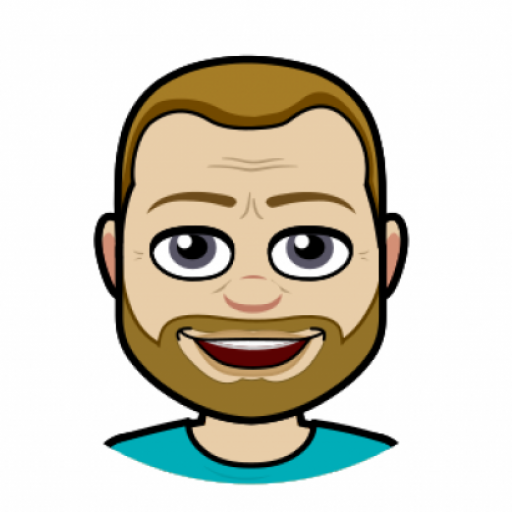 I got into blogging quite late in life, not publishing my first post until 2004 – well into my 40s!  My lifelong love of technology and communication (in all its forms), together with a fondness for the art of writing seemed to be the perfect combination to contribute a few words to the online community. But I'm no Samuel Pepys! If you're looking for deep and meaningful comments on a variety of subjects, then you've arrived at the wrong site! I only pen for pleasure! On average, my posts appear about twice per month, covering family & friends, cinema visits, eating out, holiday experiences and techy stuff. Oh, and as this is my hobby, there are no sponsored links nor adverts here – it's all done with love!
I hope you find it enjoyable, interesting and occasionally, even helpful!