Reading time:
5
minutes...
Our Adventures so far…
---
Tuesday
Blakey might have hated Butler, but he would have loved the route today. We're on the ColorBus – Marseille's 'hop-on/hop-off' sight-seeing tour of this harbour-city, the second largest after 'gay Pareeee'.
At a mere 18€ for a 24 hour pass or 22€ for the two-day version – it's a steal and takes in 14 significant stops around the Town.
Tours start at 10am and at this time of year, it's a half-hourly service. What's not to love!?

Click on the picture above for a larger version to view or download
We bought our tickets direct from the Driver but if you're in a hurry, you can book them online HERE.
The weather today is a lot cooler and, thankfully, a lot less windy – perfect for sight-seeing!
9.45am: So, after a healthy breakfast, it was off in search of 'Stop 3' to pick up the Bus.

10.15am: Being only stop number 3 on the circuit, and being the first bus today, we didn't anticipate it being very busy!
Wrong!!!


It was rammed! With only about four seats left, we squeezed upstairs and both ended up in seats that were less-than-ideal for photos!

The Bus took-off with its heavy cargo, and boy, you wouldn't want to have been the Driver, attempting to navigate the very narrow streets of Marseille!


11.10am: Our first major stop (and no scrapes later) – took us to the beautiful Marseille Cathedral…

Marseille Cathedral
Just our luck – closed for renovation! Still, it did give us an opportunity to look at everything else in the immediate area…
There's been massive investment in the old port area as a result of the city being the 2013 European Capital City of Culture. New shiny museums, cafés and walkways everywhere, and clearing out the pimps, tarts, and political two-legged rats that used to frequent this area. It's scrubbed up really well, making this a must-visit part of the city.

Stunning views!
11.30am: Next stop was hopefully going to be a visit to Mucem – The Museum of the Civilisations of Europe and the Mediterranean. Unfortunately, it was also closed! We'd forgotten that all museums in France are closed on Tuesdays – yes folks, this is not a 24-7 country!
We weren't doing very well!

11.45am: We decided to retreat into the back-streets of Marseille's Old Port – that surely wouldn't/couldn't be closed! It wasn't, and we were soon admiring the old buildings and the very narrow pavements in the area called 'Le Pannier.' This is where the dockers lived, with more tattoos and garlic infused wildcat strikes per square centimetre than any other part of the city. Yes, these streets were mean and even the butchers' dogs carried flick knives when they went out late at night to 'faire le mince'.

It soon became apparent that this particular area is liberally daubed in all sorts of colourful graffiti. Some of the spelling and grammar is pretty haphazard, with many of the artists needing to finish their homework on the conditional and imperfect tenses. There's probably a bigger back street market for aerosol cans of spray paint than the current druggies choice for 'spice'.

All that creativity gave us a thirst, so the next priority was somewhere for a drink.
Midday: We wandered for a short while and discovered Rendez-vous des Amis. In typical un-hurried French style (no, go on, you finish your mobile call, it's only a customer!) we were served after (about 15 minutes) and sipped from the world's smallest coffee-cup! (We think it was quadruple-strength espresso – I couldn't blink for an hour afterwards!)


With enough caffeine inside us to keep us going for months, we carried on around the town, soaking up the scenery before heading back to hop-on/hop-off bus-stop where we'd disembarked earlier.

We didn't have to wait long and this time it was a tad less busy. We stayed on the Bus to our next significant destination for the day – Notre Dame de la Garde Basilica. This is a Catholic Basilica and the city's best-known symbol. The site of a popular Assumption Day pilgrimage, it is the most visited site in Marseille and can be seen for miles around. It was built on the foundations of an ancient fort at the highest natural point in Marseille, a 149 m (489 ft) limestone outcropping on the south side of the Old Port of Marseille.

Cue: Led Zeppelin?
1.15pm: But the first hurdle was going to the never-ending steps to the entrance! Talk about a stairway to Heaven? It went on for ages! We hoped the struggle would be worth it, because we were also now running very late for lunch too!
Realistically, what are the chances of there being somewhere to eat at the top of this Hill? Pretty slim I'd say, and we resigned ourselves to the fact that we'd be going hungry whilst trying to enjoy probably THE tourist attraction round these parts!


Well, hallelujah! On reaching the summit we saw that the Basilica had a restaurant!

Floor 3, here we come!
We weren't sure what we were going to find, but we had plenty of time to think about it whilst waiting for the Lift – what seemed like 50 years later, the lift arrived (and by that time, the queue behind us had decided to use the stairs!). Not us, we were all 'staired-out').
We arrived on floor 3 to find the Restaurant that was overflowing at the edges – Wow! It was popular… and if we could get in, we'd find out why!


We waited no time at all, and were shown to our table for two…

It was a straightforward Menu, and the prices were definitely from the 1970s – a sort of retro pilgrims diner!
1.35pm: Food at last – and it tasted really good in spite of the 'cheap as frites' prices.

In fact, it was probably one of the best meals we've had on this holiday. The steps had been worth it… and we hadn't seen the Basilica yet!


We had a Main and Dessert each, half a carafe of wine – and it came to just under £36 (39.95€).
2.15pm: Forty-five minutes later, we were ready to soak up what the Basilica had to offer…
…and its offering came in two very different parts. First there was the Basilica itself and then there were the views over the town of Marseille. I don't think either of us could decide which was the more jaw-dropping – you decide!

The Ceiling
Then we went outside to take in the views…


Wow! Just Wow! One of the best city panoramas we have ever seen!


Then it was back down to the Bus-stop to wait for our transport. Again, no more than a five-minute wait and we were once again back on board rubbing armpits with people we'd never met before!


We took the opportunity to get off a couple of stops later and walk the rest of the way back to the Hotel. The weather was now up to around 24 degrees and it made for a very pleasant slow-wander back to base.
4.00pm: We stopped off at the Hotel Bar and reviewed our walking stats for the day…

We'd covered around 6000 steps today and a distance of 3.2 miles (I think 3 of those miles were the steps to the Basilica!)


Tomorrow, it's my Birthday, and we're heading for Château d'If (return ticket, I hope). We're also going to track down some Guinness, as it's pretty rare in these parts!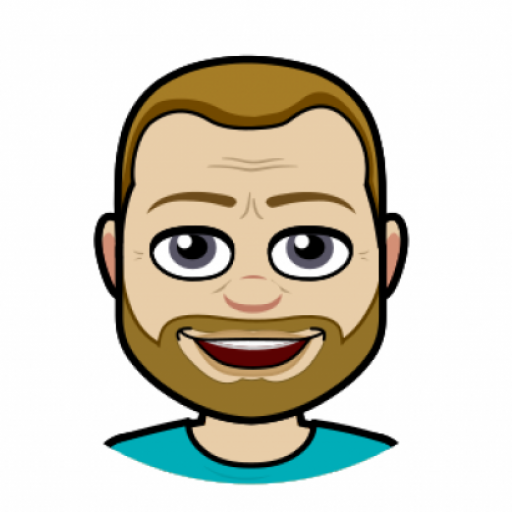 I got into blogging quite late in life, not publishing my first post until 2004 – well into my 40s!  My lifelong love of technology and communication (in all its forms), together with a fondness for the art of writing seemed to be the perfect combination to contribute a few words to the online community. But I'm no Samuel Pepys! If you're looking for deep and meaningful comments on a variety of subjects, then you've arrived at the wrong site! I only pen for pleasure! On average, my posts appear about twice per month, covering family & friends, cinema visits, eating out, holiday experiences and techy stuff. Oh, and as this is my hobby, there are no sponsored links nor adverts here – it's all done with love!
I hope you find it enjoyable, interesting and occasionally, even helpful!