Reading time:
4
minutes...
Yes, it's another of our cultural days out with Dennis and Sandra. Today, we headed for the International Bomber Command Centre in Lincoln.
The International Bomber Command Centre is a memorial and a series of exhibits telling the story of RAF Bomber Command. Bomber Command suffered extensive losses of aircraft and crews during the Bombing of Germany during World War II, and this newish location (it opened its doors in 2018) tells their story.
The four of us are building up quite a catalogue of adventures together, with today being our 14th! 👍
---
Southwell (March 2023)
Chatsworth House (November 2022)
Belvoir Castle (August 2022)
Kedlestone Hall (May 2021)
Hardwick Hall (August 2020)
Castle Howard (December 2019)
The Royal Armouries Museum (March 2019)
Bolsover Castle (October 2018)
Belton House (May 2018)
York (February 2018)
Burghley House (October 2017)
Hull (May 2017)
Leeds (February 2017)
---
10.14am: For us two, this was actually our second visit here. We'd taken Ann's Dad here back in July 2019 for his 90th Birthday and being ex-RAF he really enjoyed his day out – and it was on his doorstep too!. Unlike our first visit (a gorgeously hot day!) today, most definitely wasn't, so it was a good job most of what was to come was INSIDE. Dennis and Sandra arrived within minutes of us, and as we approached the Command Centre, the rain continued, but now even more heavily! ⛈️⛈️☔☔. We were soon arming ourselves with umbrellas and heading for the entrance to The Chadwick Centre.
Since we were last here, they were now charging for parking (£3 all day), but rather than battle a soggy ticket machine, parking paperwork was managed from the same place as you get your tickets for visiting – INSIDE! That was even more convenient today, given the weather!
10.25am: We purchased our entrance tickets (£9.75 adult day pass/£8.75 for an old 'un! – err, cheaper to buy them online before visiting. Revisit again in a year for free!) but before we started to look around, we headed for the Hub Café – home of their 'Bomber Breakfast'.
(No, I didn't, honest!!) 😊
The Hub even offered 'Ration Boxes' for kids!
Inside…
11.05am: With some food and drink inside us, we were ready for the off! The first stop was the main Exhibition Hall. This was an impressive part of the building, spread across two floors. It was very modern in design, and they seem to have added even more exhibits since the last time we were here.
More information about Roy Chadwick can be found HERE.
It was all very high-tech including lifesize screens featuring period-perfect uniformed RAF crew and staff 'talking straight to camera' explaining their role. Add to this, personal screens with headphones and animated information boards all providing a comprehensive account of the bombing raids and the significant role played by the RAF. It was full of well-balanced presentations, often interactive, that told the story well. Talking of 'balance', I thought it did a great job in explaining Arthur 'Bomber' Harris's role and how it wasn't universally applauded by everyone in this country. There was also a mini-cinema showing short related films too. All-in-all, a real feast for the senses and packed with information!
By far the most impressive display was the screen that took up almost one end of the Hall completely (shown above). It projected a map of Europe with a slowly moving timeline on the left. As each month of every year of WW2 rolled by, the 'map' lit up with the specific location of every bombing raid from 1939 to 1945.
It was fascinating (and equally depressing) to watch the War unfold and to see which countries were affected most and where – and when! Interesting to note, later in the conflict, the significant role of the USA in upping the Allies' bombing capability. A very poignant piece of communication and so 'hats off' to whoever devised it, who clearly had a keen eye for detail, and was able to share a wealth of data in a very easy and digestible form.
At specific intervals, the whole area transformed into a short (but powerful) multimedia presentation that included custom lighting, and sound effects, all supporting a slide and film presentation.
Upstairs…
Upstairs was just as interesting, where the focus was on individuals and families entitled Remembering Bomber Command.
It conveyed very personal feelings associated with the bombings in WW2 – and wars in general. It didn't hold back!
Outside…
Probably the most visually appealing part of the Command Centre was the Memorial and the surrounding area. As we exited the building, a single pathway had been created with memorial stones (the 'Ribbon of Remembrance') on each side listing names of fallen souls. On approaching the Memorial, it was flanked by large rectangular metal boards (known as The Wall of Names) arranged alphabetically, listing all the names of around 58000 men and women, serving or supporting Bomber Command.
For us four, individually and collectively, what caught our eye were the life-size silhouettes to the right of the Memorial. Unveiled in August this year, it is a temporary exhibit entitled 'Men of the Dams'. Designed by artist Dan Barton and military artist Simon Smith, it commemorates the 53 airmen who lost their lives as part of the Dambuster Raids (and coinciding with the 80th Anniversary). From a distance, they didn't look anything special, but as we got closer and looked at them 'straight on' they took on an eerie realism in spite of their 2D construction – especially with the Lincolnshire skyline as their backdrop. It's a must-see, especially when you learn they were all constructed from recycled traffic signs! 👍👍👍👍👍
Beautifully simple in design, but with an unforgettable visual impact 😯😲😯😲👍
Another very impactful part was the 'Station Trees' display in their Peace Garden Featuring 27 lime trees, one for every one of Lincolnshire's wartime RAF stations. 😍
12.24pm: Today had been a very enjoyable and educational visit. For us, the perfect balance of facts & figures and personal stories. I think we appreciated everything here even more this time around than during our first visit back in 2019. Go visit, it's worth it, even if you only have a passing interest in WW2. Free re-entry for a year too! (IMO, it's one of those places that benefits from multiple visits) 👍
International Bomber Command Centre
Canwick Avenue
Lincoln
LN4 2HQ
01522 514755
Tue – Sun 9.30am – 5.00pm
Closed Mondays (except Bank Holidays)
Closed from 25th December 2023 to 2nd January 2024
Last entry to the exhibition 4.00pm
(allow around 2-3 hours)
---
Lunch!
We headed for The Royal Oak in Auborn, about a fifteen-minute drive, south-westerly on the A607.
12.40pm: A quaint-looking establishment, with a great menu. 👍
The service was politely efficient, and the food turned out to be delicious – generous portion sizes too! 👍😋
2.35pm: What a great day! The weather may have let us down, but everything else made up for it. We said our goodbyes in the car park having pencilled in our next get-together at Doddington Hall on December 7th. Dennis and Sandra, it was great to see you again! 😍😍
3.55pm: Home and
enjoying a cuppa! 🍵🍵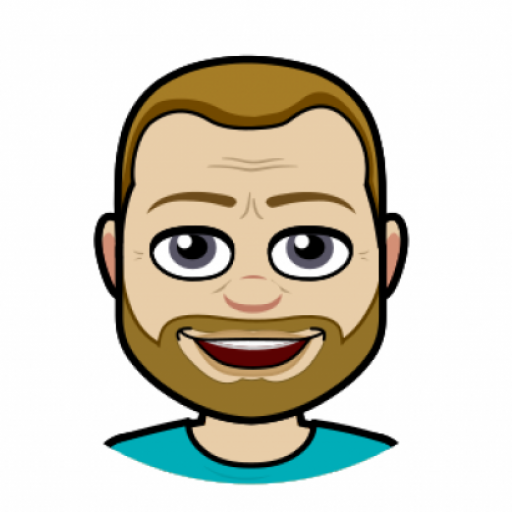 I got into blogging quite late in life, not publishing my first post until 2004 – well into my 40s!  My lifelong love of technology and communication (in all its forms), together with a fondness for the art of writing seemed to be the perfect combination to contribute a few words to the online community. But I'm no Samuel Pepys! If you're looking for deep and meaningful comments on a variety of subjects, then you've arrived at the wrong site! I only pen for pleasure! On average, my posts appear about twice per month, covering family & friends, cinema visits, eating out, holiday experiences and techy stuff. Oh, and as this is my hobby, there are no sponsored links nor adverts here – it's all done with love!
I hope you find it enjoyable, interesting and occasionally, even helpful!