Reading time:
4
minutes...
It was another one of our cultural days out with good friends, Dennis & Sandra today (our 13th!).
We've built up quite a list since 2017, and today we added Southwell and National Trust's Workhouse (above).
---
Chatsworth House (November 2022)
Belvoir Castle (August 2022)
Kedlestone Hall (May 2021)
Hardwick Hall (August 2020)
Castle Howard (December 2019)
The Royal Armouries Museum (March 2019)
Bolsover Castle (October 2018)
Belton House (May 2018)
York (February 2018)
Burghley House (October 2017)
Hull (May 2017)
Leeds (February 2017)
---
Located north-east of Nottingham, we set off just after 9.15am to meet our friends for 11am. We had a great journey (mostly on the A1) and arrived well ahead of schedule, just after 10.30am.
NT's property in Southwell (pronounced 'Suthell' or 'south-well' depending on your preference!) consists of The Workhouse, Firbeck Infirmary and the Kitchen Garden – and also the obligatory Gift Shop and Café. The Workhouse was latterly known as Greet House in the 70s where it was still a 'home' for some. Nowadays, since the NT acquired it in 2002, it's been a museum.
National Trust Southwell – The Workhouse
The property opens at 10.30 and was already getting very busy by the time we all met up at 11. There were plenty of Volunteers on duty and they were very knowledgeable too! In addition, we were given a device about the size of mobile phone to use throughout our visit. These were placed on coloured disks dotted around the property and displayed more background information. Our first impression, as we approached the main building, was how well-preserved the exterior was! They certainly built them to last back then!
The National Trust had done a great job in communicating the look and feel of the property, and there were Volunteers in most rooms to add even more background information. There are three floors to visit plus cellars – in other words, 'plenty'! Be prepared for a surprise in one of the rooms (I won't spoil it here) that caught us ALL out! 😉. The fabric squares in the photo above represent one for every woman who was killed or abused between 2009 and 2015 – a frightening total of '598'!
I guess there's always a danger that locations such as this could be OVER restored, but luckily, common sense prevailed here on the second floor, where they had left the rooms as they found them in 2002 (see below). It provided a useful illustration of how much work had gone into bringing The Workhouse to life!
It was all very impressive! And I think we all left with a very strong 'feel' of what life would have been like in The Workhouse. A final thought: Apparently, in spite of the truly awful conditions, you had to 'apply' to join the Workhouse! All-in-all, a very enlightening, if somewhat depressing, experience.
After a quick cuppa and slice of cake, we headed for The Infirmary (conveniently located right next to the Café). Just as well, as the weather had deteriorated, and it was now pouring with rain.
National Trust Southwell – Firbeck Infirmary
Again, just as in The Workhouse, here in The Infirmary there was plenty of information to support the exhibits. It was built 50 years after The Workhouse to provide medical care for its inhabitants, where it provided long-stay care until inmates chose to leave or died of their illness. It became a Care Ward in the 1970s and finally closed its doors in 1989.
Next stop? The Kitchen Garden.
National Trust Southwell – The Kitchen Garden
There wasn't much to see here, and anyway, it was now raining even harder! We quickened our pace towards Southwell Minster.
Southwell Minster
It was only a short drive and we parked the car in the first car-park we saw. Someone was smiling on us as the first two hours were free! Just enough time to look around the Minster and then find somewhere to eat.
Southwell Minster was impressive, both outside and in! As luck would have it, the weather began to improve too (and that improved the exterior shots!). 👍
The Minster (that's now also a Cathedral – we didn't know that!) dates back to 627. Over time, it had been expanded to the structure you see today, and it now, the seat of the Bishop of Southwell & Nottingham. Today, it was unusually busy (and somewhat noisy!), with a local school dress-rehearsing their performance for tonight's concert. It didn't spoil our appreciation of the architecture though! Lovely!
State Chamber
Our final stop for the day was the State Chamber of the Archbishop's Palace.
It was a beautiful space and is available for Weddings, Birthdays, AGMs, Lunches and Concerts. They'll even do the catering!
The Palace Garden
The weather of late has been somewhat 'variable' – and today was no different. In the time that we'd been here, we'd seen rain, torrential rain, wind and some brilliant sunshine too! By now, the sun was winning, but we decided to call it a day and head into the town for somewhere to eat. Luckily, we stumbled on The Old Theatre Deli and managed to bag a table for four in the corner (it was very busy!). What a find! The food was delicious! The town itself looked like it deserved a more thorough wander – but that was for another day. After settling the bill, we wandered back to the car-park and said our goodbyes.
We all agreed that the NT property had been a real 'find' and the Minster and the surrounding area (in spite of the weather) as well as Southwell was one f those places that we know we'll return to!
We had a trouble-free journey home (although the sat-nav took us on a slightly different route, involving the A46/M1 and A14). We were home inside 80 minutes! 👍😊
---
Camera Roll
HERE.
---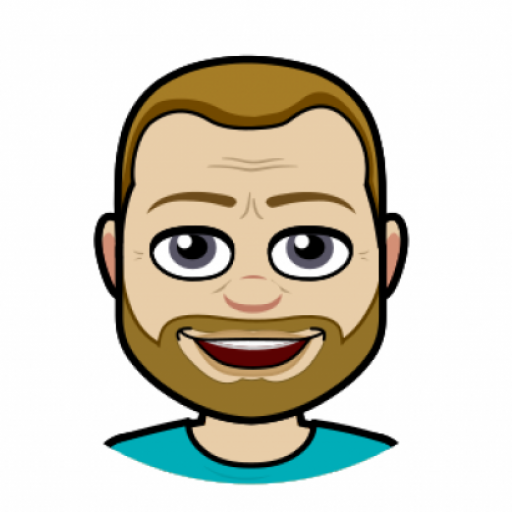 I got into blogging quite late in life, not publishing my first post until 2004 – well into my 40s!  My lifelong love of technology and communication (in all its forms), together with a fondness for the art of writing seemed to be the perfect combination to contribute a few words to the online community. But I'm no Samuel Pepys! If you're looking for deep and meaningful comments on a variety of subjects, then you've arrived at the wrong site! I only pen for pleasure! On average, my posts appear about twice per month, covering family & friends, cinema visits, eating out, holiday experiences and techy stuff. Oh, and as this is my hobby, there are no sponsored links nor adverts here – it's all done with love!
I hope you find it enjoyable, interesting and occasionally, even helpful!