Reading time:
3
minutes...
It's Monday Movie Night here! 👍👍
Having seen the new production of 'Dune' at the cinema recently, we all agreed it would be good to go back and watch the original that hit the cinemas back in December 1984.
I recall seeing it (somewhere!) when it was first out, and by the end, came out feeling mighty disappointed. I was also miffed having endured the what-seemed-endless-at-the-time, its 2 hour 17 minute duration!
On the positive side, it did attract a then star cast of Kyle MacLachlan, Patrick Stewart, Brad Dourif, Dean Stockwell, Virginia Madsen, José Ferrer, Sting, Linda Hunt and Max von Sydow, amongst others.
Sadly, in spite of what, on paper, should have been a surefire hit, it turned out to be a box-office disaster (commercially speaking) grossing just $30.9 million from a $40 million budget! On release, David Lynch, the Director, disowned the film, and even today, in 2021, the debate continues as to whether it was truly a disaster – or just 'misunderstood'.
---
It's 6.30pm and with Jo & Janet for company, given the movie's run-time, we were all going to need some sustenance. Ann whizzed-up her Cottage Pie with a Kick (the 'kick' being a generous slug of port for the meat to bathe in whilst cooking). Meanwhile, Janet provided a Lemon & Pimm's Pudding (with Ann's homemade Fruit Trifle on standby, just in case we were still hungry!) 🤔🤔
We were! 😁
Back to the film… Streaming in glorious 4K with 5.1 audio (courtesy of Amazon Prime Video) we grabbed our cutlery and our trays – and hit the play button…
Obviously, movie special effects have come a long way in almost 40 years, but putting that to one side, would the original be really as bad as I remember it – or would 37 years of subsequent cinema-going have shifted my view? 🤔
First impression? Certainly, the 4K remaster looked very crisp indeed and the sound was very crystal clear.
All-in-all, for a movie that's nearly 40 years old, I thought it held up pretty well! But, as expected, the special effects were quite basic (by 21st century standards!). However, in the absence of any CGI, the scale models were VERY convincing – all credit to the model builders! 👍
Some on-screen effects, caused a titter this end, such as the initial fight scene between characters Paul Adreides and Gurney Halleck (Sir Patrick Stewart with hair!) with their 'shields on', were a bit '8-bit'! ☹️
In the first hour, scene-by-scene, there was a strong similarity between the recent 2021 production and this one. Continuing the theme of credible special effects, particularly impressive was the first worm attack on the spice-harvester ship. 👍👍
Those of a nervous disposition will still find this version equally tense with some of the earlier scenes best watched when you're NOT eating!
We were! Yuk! 😯
By the second hour, the story started to deviate from the 2021 version – we were now seeing content that wasn't present in the 2021 production. This included another significant worm scene and the continuation of some very credible special effects during the action sequences. I suspect these scenes will become 'Part 2' of the 2021 Dune, hopefully, released in the next few years.
Fans of Sting will be pleased to hear there's a short scene where he gets to show-off his highly buffed body, with just a skimpy pair of underpants to spare his (and our) blushes! 👍 No idea where he put his guitar, but he was clearly pleased to see us! 😀
Talking of worms, if you thought the 2021 version was a bit 'worm-lite', then you'll be very satisfied with this earlier production – scary beasts!
By the time the credits rolled, we all felt the movie had been a good one! It's quite 'talky' in places (especially in the first hour) where the narrative was, at times, quite complex. Into the second hour, and it began to feel more action-based leading to a very satisfying (if somewhat corny) ending. At the time of release it was felt that it was the sort of film that was 'unfilmable', but I think they pulled it off! 👍👍👍👍
So, was it as bad I remember it?
Actually, no, not a bit of it! I don't think it could be described as a typical sci-fi action movie (well, maybe apart from the final act)… perhaps more a 'thinking man's Star Wars' – but that's a compliment!
IMHO, this earlier production has stood the test of time really well! Perhaps back when it was first released, I was too eager to compare it to its predecessors such as Star Wars!
Go watch! 👍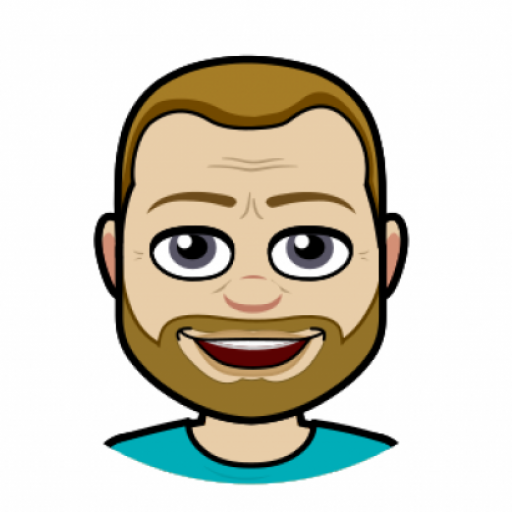 I got into blogging quite late in life, not publishing my first post until 2004 – well into my 40s!  My lifelong love of technology and communication (in all its forms), together with a fondness for the art of writing seemed to be the perfect combination to contribute a few words to the online community. But I'm no Samuel Pepys! If you're looking for deep and meaningful comments on a variety of subjects, then you've arrived at the wrong site! I only pen for pleasure! On average, my posts appear about twice per month, covering family & friends, cinema visits, eating out, holiday experiences and techy stuff. Oh, and as this is my hobby, there are no sponsored links nor adverts here – it's all done with love!
I hope you find it enjoyable, interesting and occasionally, even helpful!