Reading time:
3
minutes...
After an impressive start last week to the beginning of series 13 with The Halloween Apocalypse, would tonight's episode chapter impress?
The sixty-minuter (that's a long one!) premièred at 6.15pm on BBC1 (but I wasn't able to watch it live because we were out at Rosi's surprise 60th Party at Ise Lodge Community Centre).
Some late-night TV before bedtime then! 😁
The Plot…
---
The official BBC synopsis…
"During the Crimean War, the Doctor discovers the British army fighting a brutal alien army of Sontarans just as Yaz and Dan are thrown deeper into a battle for survival. What is the Temple of Atropos and who are the Mouri?"
---
We're off…
Well, a tense pre-titles sequence where it looks like our heroes are in the middle of the Crimean War – with one significant difference (I won't spoil it here, but it's not in the history books).
Ten minutes in, and I'm not really sure what's going on, but on a positive note, the characters don't either! Yaz and Dan have been catapulted to another time and place, leaving our titular hero to work out what-the-heck is going on! Three stories for the price of one – past, present and future!
And be prepared for a major change to this world's landmass as you know it! Boy, this story is certainly packed with mystery (and tension!). Be prepared also for the new old-look Sontarans – just as menacing, but a lot uglier! – think potatoes in a metal skin!
There's a lot going on in this episode, and it's therefore not one where a trip to the loo partway through is advised.
We're introduced to nurse Mary Seacole (historically accurate, as the nurse who looked after the wounded during the Crimean War)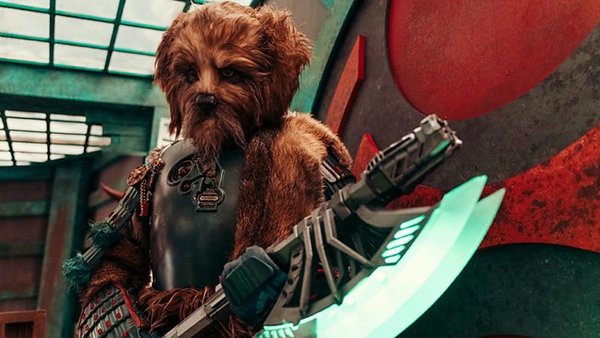 …and the dog's back from last week's episode (who is probably NOT historically accurate!)
We're now over halfway through the episode and at last, we now know why the Sontarans are involved in the Crimean War, and why they've taken over Liverpool Dock.
Just ten minutes to go, and the Doctor has a plan!
Well, the plan worked… or did it?
Three minutes left and there's a(nother) twist! Phew, that episode kept my attention!
My Verdict…
Well, that was a pretty good yarn with plenty to keep the grey cells working right up to the episode's chapter's end. I like the two recurring 'baddies' – they're very sinister and creepy in equal measure (very Who-like!) but I have no idea yet, how they fit in with the wider story arc.
I'm not sure I learned much more about the 'Flux' in this one, but no doubt, there are more revelations to come. But at least we now know the significance of the Temple of Atropos and the Mouri.
Thinking more broadly, I'm liking the reduced number of Assistants (I refuse to use that horrid term 'fam' that I think was introduced when Jodie Whittaker took the role). It means the two that remain ('Dan' and 'Yaz') get more airtime, more lines, and we, therefore, get to learn more about them as individuals. John Bishop ('Dan') got all the best lines, and tonight, he played it mostly for laughs armed with a familiar kitchen staple! The scouse accent played a large part of the narrative this week, and we met two family members who I guess could become recurring characters in future episodes.
Again, the CGI was a bit variable – some of it was excellent, whilst other scenes looked a bit 'homemade'.
Perhaps, more importantly of all, based on just the two episodes so far, I'm liking the storyline and crucially, I'm warming to JW's interpretation of the Doctor. She's still a bit scatty, a bit reactive, but no more than say the Second Doctor back in the day!
Go watch!
---
Next Week (Chapter 3)…
Next week's episode chapter is entitled: "Once, Upon Time" and runs for (the more usual) 49 minutes. It's on BBC One at 6.30pm next Sunday.
See you there!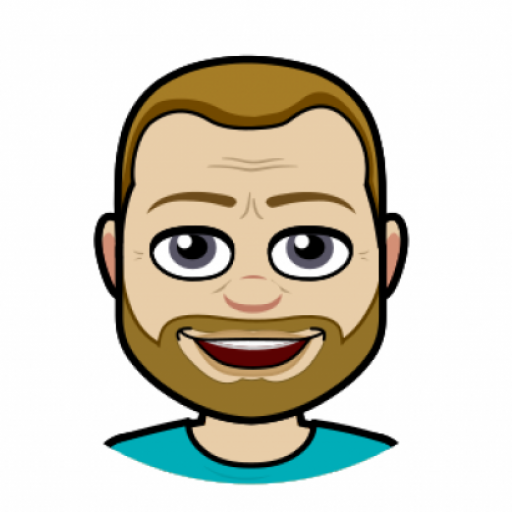 I got into blogging quite late in life, not publishing my first post until 2004 – well into my 40s!  My lifelong love of technology and communication (in all its forms), together with a fondness for the art of writing seemed to be the perfect combination to contribute a few words to the online community. But I'm no Samuel Pepys! If you're looking for deep and meaningful comments on a variety of subjects, then you've arrived at the wrong site! I only pen for pleasure! On average, my posts appear about twice per month, covering family & friends, cinema visits, eating out, holiday experiences and techy stuff. Oh, and as this is my hobby, there are no sponsored links nor adverts here – it's all done with love!
I hope you find it enjoyable, interesting and occasionally, even helpful!