Reading time:
3
minutes...
Friday

11.35am: Ralph and Karen arrived after a trouble-free journey from theirs. With hardly a moment to catch their breath, we whisked them off to The Old Forge for a pre-arranged lunch at 12.20. We hadn't been here for a while (July 2012 according to my Blog, but I definitely think we'd been more recently), but even with the restrictions of social-distancing, it was a great experience, however you choose to measure it – as good as we remember it! A great experience, and good to support a local business! 😁
2.15pm: We spent the rest of the afternoon in the garden soaking up the Sun. Boy! was it hot!! Apparently, the hottest day of the year so far and the third hottest on record according to the news. Here in Kettering, it was into the mid-30s… and extremely humid! 🥵🥵
7.45pm: We eventually retreated to the coolness of the lounge and (literally) chilled-out for a few hours. Ann prepared a simple supper of cold meats (followed by a not-so-simple Baked Alaska) and we watched Triple Frontier on Netflix. Starring Ben Affleck, Oscar Isaac, Charlie Hunnam, Garrett Hedlund, and Pedro Pascal as a group of former U.S. Army Delta Force soldiers who reunite to plan a heist of a South American crime lord, for me, it got better and better, with some great action sequences and high production values.
10.15pm: With the movie over, we caught up with the news headlines – NOT good news as we learned that planned relaxation of some of the lockdown rules were now postponed due to an increase in confirmed cases.
10.40pm: Nighty-night! 💤💤
---
Saturday
9.25am: A simple breakfast of fruit, yoghurt followed by toast!
10.35am: I took Ralph and Karen out for an extended walk taking in the top meadow, St Botolph's Church, the bottom meadow…
…and then Wicksteed Park…
…leaving Ann and Karen to weave some magic in the kitchen ready for tonight's meal!
1.30pm: Ralph and I caught up with the British GP Practice and Qualifying laps from Silverstone that we recorded earlier.
2.25pm: A snack for lunch – Toasted Cheese! 👍followed by not-very-much for us boys, but the girls were busy in the Galley!
5.30pm: Nick and Celina joined us. We haven't seen them for well over a year and we all had lots of news to share. Ann and Karen had done a great job in the kitchen turning out a menu that was ambitious as it was delicious (unsurprisingly!) 😁
7.15pm: All the food was ready… WE were ready… and so we tucked-in. The only BIG decision was whether to eat inside or out – and so we took a vote and the (almost) unanimous decision was 'OUT', but carefully socially-distanced, of course. It was a bit blowy to start with, but it soon settled down. Not surprisingly, the Lamb took centre stage!
…closely followed by those very Summery desserts! We all did the menu justice and there wasn't much leftover by the end, save a slightly thinner look lamb! – I feel some meaty leftovers coming on for next week!
11.20pm: Well, the evening flew by! We sank a few litres of the grape and caught up with everyone's news. Before we knew it, it was past 11 and getting colder, so we headed for the Lounge.
After (ahem!) testing and tasting some more grapes, we found ourselves watching highlights of the cricket! As the wickets tumbled, we were all too well-mannered (or tired, or drunk, or something) to call it a night
00.07am: …and then Saturday became SUNDAY! Collectively and individually, we were all shattered – socialising is such an exhausting activity but eventually, just like the Irish cricket team, we eventually admitted defeat.
We waved goodbye to Nick & Celina and staggered to bed. Even for me, I felt a lie-in was going to be necessary…
---
Sunday

7.45am: Well, that was the lie-in sorted. Ann continued though, whilst I got on with some faffing (and writing this!)
9.35am: For breakfast, we ate outside – again, blowy but warm!
10.55am: We said goodbye to our best friends, and they headed for home by way of a Sunday lunch somewhere!
A great weekend catching-up with great friends! 😍😍😍😍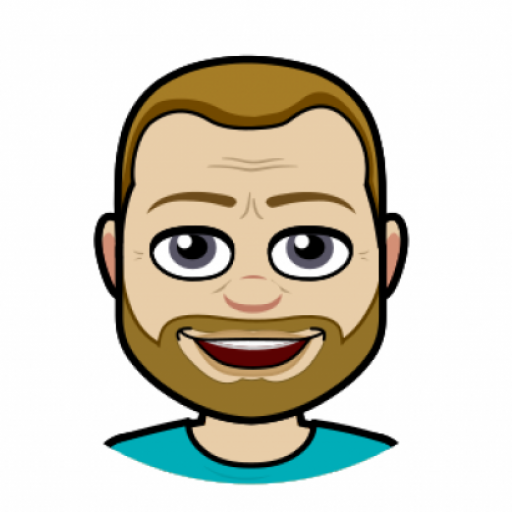 I got into blogging quite late in life, not publishing my first post until 2004 – well into my 40s!  My lifelong love of technology and communication (in all its forms), together with a fondness for the art of writing seemed to be the perfect combination to contribute a few words to the online community. But I'm no Samuel Pepys! If you're looking for deep and meaningful comments on a variety of subjects, then you've arrived at the wrong site! I only pen for pleasure! On average, my posts appear about twice per month, covering family & friends, cinema visits, eating out, holiday experiences and techy stuff. Oh, and as this is my hobby, there are no sponsored links nor adverts here – it's all done with love!
I hope you find it enjoyable, interesting and occasionally, even helpful!