Reading time:
3
minutes...
Well, I can't possibly compete with the amount of 'stuff' that going to be written about this pivotal episode – so I won't!. The BBC had a good summary HERE on their news site of what the Critics said…
First of all, there are some big changes all around! And I do mean BIG!!
To start with, we now have Chris Chibnall as Showrunner and who appears to have a very different take on the direction of the show – well, this first series anyway (For a start – no Daleks, no Cybermen and any of the 'old' foes; also no overly long, impenetrable story-arcs). It's also going out on a SUNDAY at 6.45 with the intention of making it a more family-friendly show.
…and there's more! In terms of the on-screen dynamic, we have the 13th Doctor (Jodie Whittaker) with not one, or two, but THREE companions. (Tosin Cole as Ryan; Mandip Gill as Yasmin and Bradley Walsh as Graham).
Scrub that; apparently, they're not called companions any longer – it's now friends. Another change!
There's also a new take on the theme tune courtesy of the new in-house composer Segun Akinola (but we're told we've got to wait until episode 2 to hear it).
There's a new logo too!

…and a new TARDIS interior (OK, that's pretty normal for any new incoming Doctor). But we won't see that in this first episode.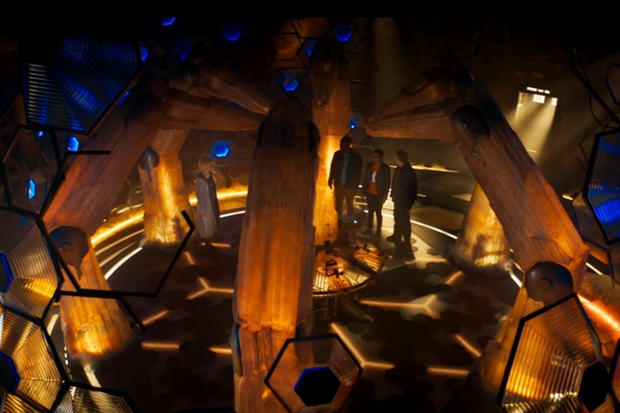 Finally, this series will be transmitted over (just) 10 weeks and each episode will be 50 minutes long (5 minutes longer than previous 'new-Who' series) – except for tonight's, that spans a full hour!
The camera kit used for filming is also new, and promises a fuller cinematic feel onscreen – more details HERE. The picture is also going to be 16:10 format rather than the traditional 16:9.
So, the big question is: will all this alienate life-long Who-fans like me? Well, a few lucky souls managed to see episode 1 in Sheffield for one-off screening. Generally speaking, most (not all) the professional critics seemed to like it, enthusing that Jodie Whittaker had made the part her own (already!?).
Maybe then, it's going to be fantastic!

I'll write the rest of this Blog, when I've seen it live…
7.50pm Sunday
Well, that's it, the first episode is over! How was it?
For me, the storyline was pretty so-so – but maybe that didn't matter with so much else going on. I think JW got into the role from the off, and she certainly looked very much at home. Character-wise, in my eyes, she's part Patrick Troughton, part Matt Smith and part David Tennant! 🤔
Can't say I noticed much difference with those new-fangled cameras though (apart from the slight black border at the top and bottom – or was that nothing to do with the cameras?)
Apart from the complete lack of opening credits (which confused me, as I kept waiting for them!) and the end credit music (with a bit too much bass), sixty-minutes later, all-in-all, it felt like a worthy first episode. I think I felt better overall about JW's first one than Matt Smith's (The Eleventh Hour) and most certainly Peter Capaldi's opener (Deep Breath).
And even though I said the story didn't matter, I DID appreciate the fact that it was pretty linear with a definite beginning, middle and end.
Taking a peek at how the episode went down based on the comments online, it seems to have been well received – especially by children. The BBC pulled together some plenty of feedback from social media HERE. Not sure how objective it all was though given it's their programme.
The Radio Times (now NOT part of the BBC, so maybe a bit more objective, reported gushing reviews by fans, new and old alike).
I think I'll remain cautiously optimistic going forward, as maybe the first episode for any new Doctor is not a reliable indicator of how things will turn out – let's see what episode 2 brings!

Roll on next Saturday Sunday!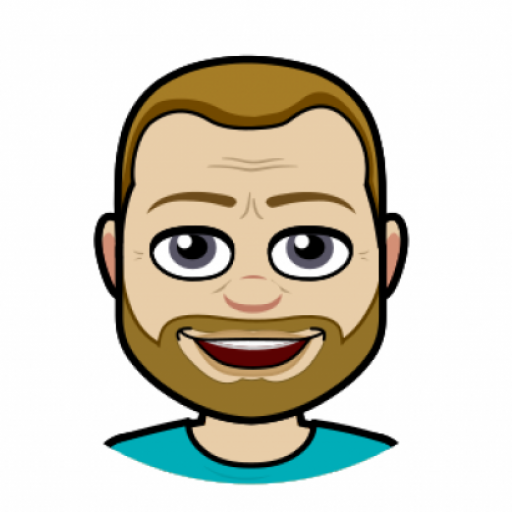 I got into blogging quite late in life, not publishing my first post until 2004 – well into my 40s!  My lifelong love of technology and communication (in all its forms), together with a fondness for the art of writing seemed to be the perfect combination to contribute a few words to the online community. But I'm no Samuel Pepys! If you're looking for deep and meaningful comments on a variety of subjects, then you've arrived at the wrong site! I only pen for pleasure! On average, my posts appear about twice per month, covering family & friends, cinema visits, eating out, holiday experiences and techy stuff. Oh, and as this is my hobby, there are no sponsored links nor adverts here – it's all done with love!
I hope you find it enjoyable, interesting and occasionally, even helpful!