Reading time:
3
minutes...
This was the final chapter and the final series for Jodie Whittaker as The Doctor. JW will regenerate into the next Doctor, but we won't see that until one of the three Specials yet-to-come, next year.
There was a lot riding on this episode chapter, and I was able to watch it live. It went out at 6.25pm on BBC1 at 6.20pm and ran for a full 60 minutes.
Not only were there lots of questions still to be answered relating to the plot, but on a broader note, this was also Chris Chibnall's final time as Showrunner for the series. Could he redeem himself from his earlier Who outings, where I generally felt them to be lack-lustre and (horror upon horror) canon-busting! On a positive note, this latest series, has been very enjoyable, so hopefully, tonight's climax will be more of the same!
---
Preview…
Synopsis…
In the final epic chapter in the story of the Flux, all hope is lost. The forces of darkness are in control. But when the monsters have won, who can you count upon to save the universe..?
---
SPOILER ALERT
My narrative contains some minor spoilers from tonight's finalé
---
Off we go…
With a lot of loose ends still to tie-up, cramming everything into the final episode chapter of Flux, was always going to be a challenge. And to me, that's how it felt – rushed! And, as a lifelong Who super-fan, by the final scene it had all been a bit of an anti-climax!
The Vanquishers began with a breathless series of short scenes, quickly followed by the re-appearance of one of the Doctor's allies. For me though, tonight's didn't seem to know whether to play it straight or for laughs – the chocolate scene in the corner-shop was a case in point and felt like a complete waste of screen time. In itself, it was funny, but not in keeping with a Who finalé.
Structurally too, it was all over the place with the main plot and sub-plots all fighting for screen time. I've always liked the action scenes in Who, but there were precious few in the first half.
Disappointingly, as a result, it was far too 'talky' for me, hampered by the need for literally all the characters from the previous five episodes chapters to make an appearance and conclude their part of the overall story-arc. And if there were too many characters fighting for their time on-screen, it didn't help that there were THREE versions of the Doctor (or was it FOUR?).
OK, by the third act, things began to liven up (at last!) and with less than 15 minutes left, we now had Daleks AND Cybermen – but we lost a 'good guy' along the way.
A short scene followed where there was a chance of a massive (and I do mean MASSIVE) reveal by characters Bel and Vinder and their relationship with our hero. This looked like it was going to support a major rumour that was 'doing the rounds' earlier in the week on the web – but that came to nothing. 😯
Disappointingly, the Doctor's fob-watch that had played such a pivotal part in Series 3's Human Nature (Ep 8) and Family of Blood (Ep 9) from 2007 was another plot-point squandered and something that came to nothing. Similarly, a masterly (albeit short) reference to an uber-foe that might have led somewhere — didn't!
So, all-in-all, for me, a bitterly disappointing finalé that felt like a return to the simplistic earlier days of JW's tenure as the Doctor — and that's not a compliment!
Just as I was thinking Who might be returning to form, we get a rushed storyline with a cheesy ending. It's not the acting — that's all been very strong — it's the script. I was all set to buy the DVD based on the previous five episodes chapters, but I think I'll pass!
The sooner Russell T Davies returns to take control, the better! 👍👍. And whose idea was it to call them 'chapters' anyway!
Verdict…
Anything to look forward to? Post-credits, we got a very short snippet of the New Year Special, but there was nothing there to get excited about! There can't be much more to squeeze out of a Dalek storyline surely!
New Year's Day Special

– "Eve of the Daleks"
---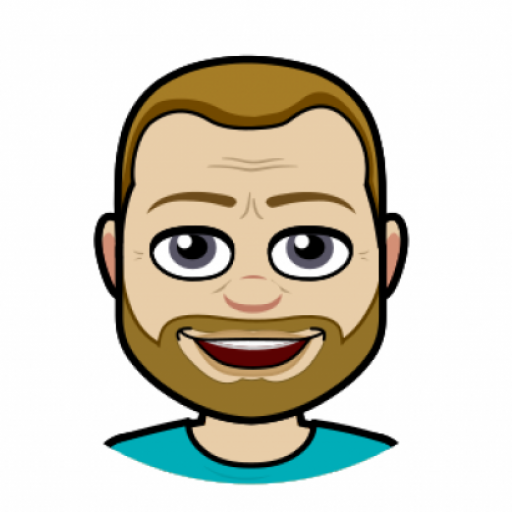 I got into blogging quite late in life, not publishing my first post until 2004 – well into my 40s!  My lifelong love of technology and communication (in all its forms), together with a fondness for the art of writing seemed to be the perfect combination to contribute a few words to the online community. But I'm no Samuel Pepys! If you're looking for deep and meaningful comments on a variety of subjects, then you've arrived at the wrong site! I only pen for pleasure! On average, my posts appear about twice per month, covering family & friends, cinema visits, eating out, holiday experiences and techy stuff. Oh, and as this is my hobby, there are no sponsored links nor adverts here – it's all done with love!
I hope you find it enjoyable, interesting and occasionally, even helpful!