Reading time:
7
minutes...
Christmas Eve (with Denis)
9.15am: The roads were pretty much deserted as we headed for Heckington. We arrived in good time – just after 10.40am – where the car looked cleaner than when we left! After unloading (including the two new garden chairs we bought Denis for Christmas), we were soon tucking into Coffee… and the obligatory mince-pies, or two!
11.30am: Lunch preparations began. Ann had brought all the tools and ingredients for one of her (very tasty) Sausage-and-Apple-in-Cider casseroles as well as her Apple-and-Blueberry Crumble. With the unfamiliar oven's controls conquered and with saucepans (and their contents) assembled, everything was in place for a tasty lunch.
1.15pm: And it didn't disappoint! With over-generous portions all round (and even a few scraps of sausage leftover for Jet) we postponed Dessert until later.
2.00pm: We were all stuffed, so a short 'sofa-break' was called for!
2.30pm: Time to walk of that Lunch! Whilst Denis stayed behind, we headed for a wander round the local area (a first for me). First stop was Heckington Cemetery to pay our respects to Mae before taking a stroll into Heckington 'town centre'. In truth, there wasn't much to see – the local Co-Op, the Town Green and a shop that would give Arkwright's a run for its money. Joking aside, in its favour, Heckington must be one of the few town left with an active Blacksmith's (Nicholas Marshall).
In keeping with so many towns nowadays, sadly, one of the 'Locals' – The Oak – had closed permanently leaving it with just The Nag's Head a little further down the road to fly the flag for beer-lovers.
3.20pm: It had been colder than it looked from the safety of the Denis' Lounge window, so it was good to be back in the warm!
3.45pm: The rest of the evening was spent around the TV, including: 'Back in Time for Christmas'; 'Reindeer Family and Me'; 'Under the Christmas Sky'; 'Carols from Kings', 'Mary Poppins' and 'Only Fools & Horses'.
5.35pm: Dessert made its comeback – to everyone's satisfaction!

The Dishwasher completed its second run and after Ann began to prepare the Table for tomorrow, we were all set for the big day!
---
Christmas Day (with Denis & Bev)
7.45am: Merry Christmas! We had our annual lie-in (until 8am). A quick glance out of the bedroom window revealed a damp day was in the making…
We did our own thing for Breakfast – Denis headed for the cereals, Ann, the fruit, whist I finished off the mince-pies!
10.15am: A slight re-arrangement of the furniture to accommodate our extra guests was followed by the first TV of the day – Morecambe & Wise re-runs on Gold
10.35am: Bev and her friend Lynne arrived and having agreed to cook the Christmas Lunch, got straight to work! Her boot and back-seats certainly reflected the task ahead.
After a quick cuppa, we exchanged presents and had a good gossip!
12.45pm: Ann put the finishing touches to the Christmas Table…

..including the hand-written nameplates by Bev…
1.15pm: And perfectly on time (well, a minute early Pedants!), it was all ready… Bev's nameplates were a nice touch!
Dessert followed where Bev had made a Pear Frangipane tart and that was followed by a Cheese-board. It's fair to say that predictably, again, we were all stuffed! Just one thing left to do…
2.00pm: …in the sink for me to do all the stuff I hadn't managed to cram into the dishwasher! With Lynne on drying duties, it was soon all done and the kitchen was returned to its normal state of calm.
Just time for a final chat and to collect up all our bits and pieces!
3.25pm: We left just before 3.30 and hardly saw another car on the road on the way home! As a result, I set a new personal record – 1 hour 20 minutes, without driving like a loonie too! That's a five-minute improvement on my next best time.
When we got home, all that was left to do, was open the remaining presents and catch-up with some of the Christmas TV on Sky Q so far.
It's been a great day and Bev worked really hard getting Lunch together! Great to spend a bit of time with Lynne too!
Back on the road tomorrow, heading for Roger, Jane and Oliver's for a few days. I love Christmas!!!

---
Boxing Day (with Roger, Jane & Oliver)
A quick catch-up with a bit of Christmas TV before heading off to R, J and O's until Friday.
10.15am: Wow! What a difference in the traffic compared to yesterday! It felt like the whole of Northamptonshire was out-and-about in their cars!
11.40am: After a busier journey than planned (including a re-fuelling stop at The Poplars, Stevenage) we arrived. It took a few trips to empty the car, but we were soon unpacking in our room.
12.00 noon: I spent the next hour with Oliver, walking him through his new laptop and that led nicely into lunchtime.
1.45pm: A superb lunch followed – traditional Boxing Day fare – cold cuts preceded by Salmon Blinis and all finished off with Yule Log and a Cheese-Board, with the added bonus of some mini-presents…
2.00pm: More lessons on the Laptop followed lunch: this time we configured iCloud to upload all Oliver's pics from his iPhone to his new toy. The main event followed – opening of the main presents. Oliver bought me some Guinness Truffles, a screen-cleaning cloth and a 1980s Trivia Book whilst the big pressy for everyone was a trip to London tomorrow with a 'short historical discovery' a 'top dining experience' and a 'Blockbusting Movie-night Extravaganza' (but the details are, at this stage, a bit 'top secret').

4.00pm: Drinkies all round with Ann showing Oliver how to use his new paint easel followed by the rest of the afternoon generally gossiping about this and that, but mainly Denis's current health.
7.00pm: Evening Nibbles – A great selection of Asian/Chinese snacks!
8.00pm: An evening of TV followed! We watched episode 1 of 'lost' Morecambe & Wise episodes from 1968 (discovered in an old cinema in Sierra Leone in 2011) on BBC 2…
…followed by the BBC's Christmas Agatha Christie offering: 'The ABC Murders', starring John Malkovich and an almost unrecognisable Rupert Grint.
I wasn't sure what to expect with the latest production as I've not read the book. These festive productions are normally quite family-friendly for Christmas – but this was dark… very dark! – and just episode 1 of 3, showing over the next two days. For me, it turned out to be an intriguing episode with a genuine sense of mystery and tension about it, helped along by excellent acting with slightly quirky visual and aural design.
10.15pm: Off to bed!
---
27th (with Roger, Jane & Oliver)
7.55am: Morning all!
A lazy morning today with an afternoon of mystery promised… As I mentioned yesterday, our Christmas present from R, J and O was treating us to a visit to somewhere in London, but it was all very hush-hush. All we knew was that we were leaving just before 3pm.
11.00am: A legendary 'Full English' brekky.
12.05pm: Helped with the drying-up, whilst Ann and Roger reminisced over a couple of shoeboxes full of family-related photos and other memorabilia.
1.10pm: Time to apply a bit of slap (to the sounds of Oliver practising his scales on the double-bass in the background) as we got ready our 'London Mystery Tour'.
2.45pm: We left to take train from Harlow to Liverpool Street on the Stansted Express.
…and 45 minutes later we arrived at a surprisingly busy Liverpool Street Station…
…and as we jumped in a Taxi, we headed for our first surprise, just 15 minutes away!
4.00pm: Our first surprise revealed: A trip around a relocated ruin of the Temple of Mithras right in the heart of the Capital – part of the new Bloomberg HQ that was opened in 2017! If you're into that sort of thing – and we all are – it was a magnificent exhibition tastefully rebuilt/relocated using very appropriate sound effects and subtle lighting.
In a word: 'WOW!'
With our dropped jaws back in their rightful position (as was the Temple), we took a short walk to our next surprise. Whereas we'd been deep down in Roman ruins just 15 minutes before, we were now doing exactly the opposite! Jumping in a lift and heading skywards (at some speed) to our next stop.
It turned out to be the Duck and Waffle, at the top of '110 Bishopsgate' some 40 floors later!
Needless to say, the views were amazing across the London night-sky…

After a slightly confused group of Bar-staff, we did eventually all get a drink. We paused a while reflecting on our unique location (apparently it's the tallest restaurant in London that's open 24/7) before heading for the Restaurant itself.
5.35pm: We'd been getting used to our dropped jaws by now and the location was truly unique. And it was certainly busy too given that we were eating early at just 5.30pm. I learned later that it's actually London's tallest 24-hour restaurant. The food was very tasty but we were very conscious of the time as we had to leave by 7pm.

…and we stuck t our timings… just!
Once again re-locating our jaws as we descended in the express lift, it was a shortish walk to our final surprise destination…
Roger, Jane and Oliver had arranged tickets for the Best of John Williams concert.

A packed event where (just like everything else this evening, it didn't disappoint!!).

The Orchestra was the London Concert Orchestra and they were outstanding! I think what made it extra special though was the way the Conductor – Anthony Inglis – involved the audience – and that's not typical of his profession. It looked like the orchestra was enjoying every second of the performance, but I think with so many masterpieces, it would have been difficult not to! In addition, we spotted Thomas Fountain, brother of James Fountain (who played at our Wedding) on the trumpet.


And, as an extra treat for the kids (including me!) we had the pleasure of Darth Vader and supporting Storm-troopers appearing just off stage during the two (yep, TWO) encores! They thoughtfully moved to the auditorium afterwards to ensure a smooth retrieval of coats! … and maybe a chance to grab a few selfies too with the increasing queue!

10.05pm: As we (and a few hundred others) left, we headed back to the Liverpool Street Station just in time to catch the 10.22 back to Harlow.
11.25pm: The train was on time and we were soon back at base reflecting on our day. Well, Roger, Jane, Oliver and Ann did, whilst I crashed-out immediately!
What a treat! Our three surprises were exactly that and we'd been spoiled rotten! It had been a very memorable surprise for all the right reasons. Big thanks to Roger, Jane and Oliver for their generosity!
---
28th (with Roger, Jane & Oliver)
After yesterday's surprises (not surprisingly) we slept well. We enjoyed a lazy breakfast before saying our goodbyes and heading home. Just in time to re-pack for our cottage adventure in Norfolk with Jo, Janet & Carol tomorrow…
Wow! that's it for Christmas 2018 – and what a 'busy' Christmas we've had. It's been unusual this year in that Ann has hardly cooked a thing, and we seem to have spent a lot of time travelling here and there (not necessarily a bad thing).
I normally exit the Christmas period knowing that I've eaten and drunk too much, but this year felt different – we'd both shown a fair bit of constraint wherever we've eaten, and I've definitely not consumed anywhere near as much alcohol. However, before we get too smug, we've both agreed to do a sort of 'Lent-lite' from early January leading up to our next big holiday in February.
For me, Christmas TV varied from atrocious (Death on the Tyne) to pretty good (The ABC Murders) to excellent (the ever-reliable Morecambe & Wise). And for the first time since 2005, there WASN'T a Doctor Who Christmas Special (it's on New Year's Day instead). All-in-all though, overall, it was all pretty disappointing – or perhaps I'm just getting old and crusty!!!???

We received a wide selection of gifts again this year and I'm always amazed at the generosity from our friends and family. Merry Christmas!!!

---
Christmas Past
2017
2016
2015
2014
2013
2012
2011
2010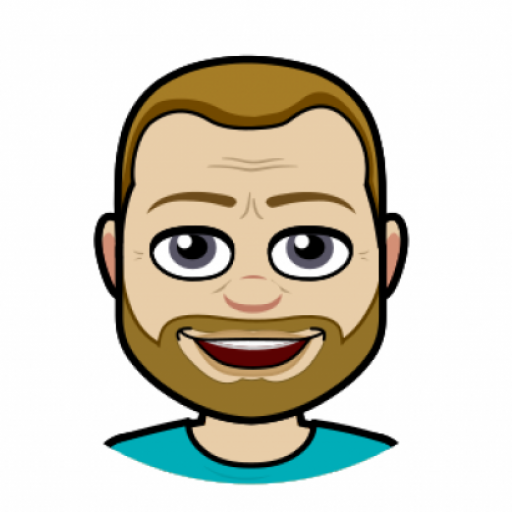 I got into blogging quite late in life, not publishing my first post until 2004 – well into my 40s!  My lifelong love of technology and communication (in all its forms), together with a fondness for the art of writing seemed to be the perfect combination to contribute a few words to the online community. But I'm no Samuel Pepys! If you're looking for deep and meaningful comments on a variety of subjects, then you've arrived at the wrong site! I only pen for pleasure! On average, my posts appear about twice per month, covering family & friends, cinema visits, eating out, holiday experiences and techy stuff. Oh, and as this is my hobby, there are no sponsored links nor adverts here – it's all done with love!
I hope you find it enjoyable, interesting and occasionally, even helpful!