Reading time:
7
minutes...
How was your Christmas? Even if you exclude the dreaded Coronavirus, we knew Christmas for us would be very different in 2020. For a start, it was our first one without Denis (where visiting him on Christmas Day had been a regular part of the festive break for the past few years).
Christmas Day was therefore just the two of us. Once you factor-in the COVID-19 restrictions, the isolation continued, as we had to postpone a few 'Christmassy' get-togethers too. This included a reunion of the 'Northants Nutters' (planned for the 23rd) and then Roger, Jane and Oliver visiting us on Boxing Day and staying-over.
At least we managed to get to our 'local' on Christmas Eve – The Olde Victoria – which gave us a sense of both normality and celebration! 👍
December 23rd
9.00am: My first 'festive job' was to drive over to M and S in Corby and pick up the Turkey. The journey took around 20 minutes and finding a parking space took another 20! I have never seen the shopping area here so busy! And M&S wasn't much different – absolutely packed! It looked like even a pandemic wasn't going to get in the way of the annual festive stuffing (in every sense!) 😉
9.55am: Home with that feeling of 'mission accomplished'. All that was needed now was to make room for it in the fridge!
11.45am: Just to add to the lack of opportunity to see family and friends, today's weather forecast was truly atrocious meaning going outside was a no-no. All-in-all making it feel like it wasn't a day for any sort of celebration!
So, instead, we spent it catching-up with various TV recordings and setting the Planner for our festive-faves. The first of which was the highly anticipated 'All Creatures Great and Small Christmas Special' from last night. It certainly got our vote! 👍👍👍
Shock horror! The crappy weather continued and it meant we didn't even get our daily walk in (apart from me 'floating' down to Bobby's to drop-off his birthday card!) 😁
2.15pm: A late lunch, where Ann created for the very first time: 'Venison in a Black Cherry Sauce'. It was absolutely delicious, and will probably become one of our staple menus!
2.40pm: Trish dropped by for a doorstep chat – another human being to natter with… Fab!!!
3.07pm: Oh no! Matt Hancock appeared on TV at very short notice with another Coronavirus Press Briefing. In these uncertain times, it could only mean one thing: more bad news resulting in even more restrictions. The outcome? More of the UK has gone up a tier, and here in Kettering, we're now in Tier 3, beginning one minute into Boxing Day. Looking at the bigger picture, another six million Brits are now in the top tier, and if that wasn't bad enough, scientists have uncovered a THIRD variant of the virus originating in South Africa, with two people already infected in the UK.
4.15pm: Well, that was all very depressing! I'm sure that if there's was an option to 'make like a bear' and hibernate for a few months, many of us would now be heading for the nearest cave!
5.55pm: Can you believe it! It's still raining! It's now been like this ALL day – and now there are reports of local flooding! Plague and now floods… What next?
7.10pm: Well, luckily, no sign of locusts or famine (but Tesco's are limiting customers buying toilet rolls, eggs, rice, soap and hand-wash!) Yes, really!
7.30pm: Ahh, quality TV entertainment – The Repair Shop at Christmas! All the restorations were (as usual) amazing! – especially the Polyphon and the Santa Sleigh! Oh, and the doll and the nativity set! We learned later that this was the 2017 Christmas episode – 2020's is on Boxing Day.
8.30pm: Next! Another in this year's 'Alumni' episodes of University Challenge.
9.00pm: …and in complete contrast, we finished the evening of marathon TV-watching with Roses v Quality Street – Chocolate Box Wars which actually turned out to be a fascinating documentary about the history of these two Christmas staples.
As we headed for bed, it was still raining! ☔☔
Christmas Eve
7.15am: A very lazy start to our day! A quick peek out of the window revealed that, at last, it had stopped raining! However, the effects of all that water meant there were flooded fields and some major roads were closed.
I read online that you can now track Santa on your TV. All you need is a Sky Q box and the command: "Where's Santa?" Or, try the same on your Amazon device!
12.10pm: Just checked and Santa is over New Zealand
We managed to deliver some of the Christmas presents, but not all of them are sorted, so I guess that's a job for the new year… sometime!
1.15pm: Lunch at The Olde Victoria! We may not have been able to see friends yesterday, but by complete coincidence, Geoff and Rhonda (part of our 'Northants Nutters' group) were there with a table booked just 15 minutes after us!
2.15pm: Just like the Christmas Turkey, we were stuffed and so we avoided the temptation of Desserts!
2.45pm: Santa's in Japan! 👍
2.55pm: Due to the appalling weather yesterday, we missed our daily walk, so we joined a socially distanced Jo today for three-miler-plus yomp.
During our walk, the effects of the torrential rainfall yesterday, were clear to see!
4.15pm: Back home and time for a lie-down! 😉
4.30pm: Some GOOD news! The PM announced that the Brexit Trade Deal has, at last, been agreed with the EU. Not sure how he's pulled that off, so it'll be interesting to learn more as the 2000-page document is dissected-to-death in the days and weeks that follow!
4.45pm: Time for some previously recorded TV! First up: A Wartime Christmas from last night. This was a three-episode documentary series that plunged a modern family – the Dekkers – into experiencing Christmas celebrations during the 39-45 War.
…assisted by Jo's rather yummy homemade Mincemeat Cake!
5.30pm: Next, Carols from King's.
7.15pm: Then, Christmas at Chatsworth House.
8.15pm: Followed by my guilty pleasure: EastEnders. This year's cliff-hanger? Who's got it in for Ian Beale? ☹
8.30pm: Final check for the evening – Santa's heading for Turkey (seems appropriate!)
9.00pm: Last one for tonight: Worzel Gummidge – Saucy Nancy. A heart-warming second outing for McKenzie Crooke as the titular hero. It was one of those programmes that leaves you with a warm glow inside and very family friendly – just right for this time of year.
Nighty-night! 💤💤
Christmas Day
Merry Christmas!!! 🎅🎅
8.00am: Tea and Biscuits in bed, listening to Radio 4 (Cliff Richard on Desert Island Discs). In past years, we'd be heading off to parents later today, but Heaven and the Coronavirus meant we were on our own today – the first time for many years!
9.15am: A simple breakfast of bacon rolls (to make room for the banquet yet to come), including a rather delish Christmas Cake made by Jane! 👏👏
10.05am: Time to unwrap our presents (well, some of them anyway – COVID has delayed a few!) to the background sounds of Spotify. Great gifts, as always, and once again, everyone was so generous.
11.00am: In the absence of having family around, we did the next best thing and enjoyed a good natter with Roger, Jane and Oliver via WhatsApp.
11.35am: The weather was so much better than yesterday, so we joined Jo and Carol for a socially distanced walk in the sunshine (it was only 1℃ though).
12.40pm: We said our goodbyes to the girls and headed home to clear up the lounge (that looked like a bomb had hit it) before starting to prepare lunch.
2.50pm: First Course: Homemade Butternut Squash Soup. Yummy! 👍
3.00pm: Time for Her Majesty's Christmas message. For the first time, it was accessible via Smart Speakers too!
Just time between courses to crack open a cheeky bottle of Liebfraumilch! 🙄🙄
3.25pm: Channel 4 has always presented an alternative Christmas message, and this year was no different. Historically, it's given by an individual or group with a different spin on things. For 2020, things were slightly different. They used 'deep fake' technology to use 'The Queen' to present something that had never been done before – a worryingly convincing 'fake' Queen Elizabeth II talking candidly and then performing her TikTok dance (yes, really!). As expected, it ruffled a few feathers within the establishment. It was either brilliant or deeply disrespectful/disturbing, but either way worth a look on YouTube.
3.55pm: Back to our Christmas Lunch. This year it was Three-Fish Roast followed by a mini Christmas Pudding and a Mince Pie! All accompanied by the obligatory cracker contents!😊
4.45pm: TV time! It had to be the Strictly Come Dancing Christmas Special.
6.05pm: Another from the Sky Q Planner – The Great British Bake off – The Winners.
7.00pm: Another live-watch: the 'so-bad-it's-good' Blankety Blank. University Challenge this WASN'T!
7.40pm: We watched Call the Midwife Christmas Special live too. Good to see TWO obligatory umbilical-cord-cutting scenes after all this time! (NOT!)
9.10pm: And to finish the evening – EastEnders. At last, we found out who was planning to kill Ian Beale! Forget Brexit and Covid, the nation breathed a genuine sigh of relief!
10.15pm: 💤💤
Boxing Day
8.20am: Another lie-in! This is becoming a habit!!! 💤💤 Happy Boxing Day and welcome to your new Tier! 🤔
10.45am: As the weather was forecast to deteriorate this afternoon, we took our walk in the morning – again with a socially distanced Carol and Jo.
11.45am: Netflix time, and the latest episode of Star Trek: Discovery
12.35pm: A bit late getting to this one! A bunch of Doctor Who super-fans got together virtually under the masterful direction of musician Borna Matosic (another Who super-fan). Uploaded a few days ago, it's a reworking of Katherine Jenkins' solo piece from Who's 2010 Christmas Special 'A Christmas Carol' entitled 'Abigail's Song'. Fantastic! 👍👍👍👍👍
12.55pm: One from the Sky Planner: Have I Got 30 Years For You. We really enjoyed this affectionate look back at the history of the show – almost 500 episodes!!!
2.30 pm: A late lunch for us! We've decided to eat a bit lighter today
3.05pm: More from the Sky Planner: The Great Christmas Bakeoff!
4.30pm: Time for a family Zoom with Roger, Jane, Oliver and cousins Chris and Kate. 😍😍
6.45pm: Time for a bit of live TV in the shape of this year's Repair Shop Christmas Special. Yikes! That was a real tear-jerker!
7.50pm: I don't normally follow this series but watching the celebrity/Christmas edition of the Great British Sewing Bee was great fun – and no tissues required! 😁
8.45pm: It was the final showing of EastEnders for the weekend. Last night's cliff-hanger had Ian Beale just about to be poisoned by his new wife, Sharon! Just an everyday story of ordinary folk from E20!
9.30pm: 💤💤
Christmas Sunday

(27th)
Well, that's it for another year! Hope you had a great one! I guess 2020 will always be the Christmas that everyone remembers – for all the WRONG reasons – and hopefully, this time next year, things will be back to normal. Who knows??
For us, not seeing parents at this time of year was a massive shift for us – we've done it for as long as we can remember. As a result, we thought Christmas Day (especially) might all feel a bit flat, but do you know what? we both agreed it had been a good day. Maybe it'll be the pattern going forward?
On a personal note, it was also the Christmas I discovered Jack Daniels Honey Whiskey – and I loved it!
…and my 20-year-old+ Christmas Slippers got a retread! 👍👍
One of the upshots of the complete lack of seeing people – was more telly! I think I watched even more over Christmas than in previous years, and there is still a stack of recordings that we've not touched yet. But I guess with our new year plans for getting away scuppered, it'll give us something to do heading for 2021! For me, the movie I really enjoyed (tucked away on More4) was "The Man Who Invented Christmas". Starring Christopher Plummer and Dan Stevens plus a stellar supporting cast. It tells the story of Charles Dickens attempting to write A Christmas Carol. Delightful!😁
See you on the other side! 🙏
Christmas Past
2019
2018
2017
2016
2015
2014
2013
2012
2011
2010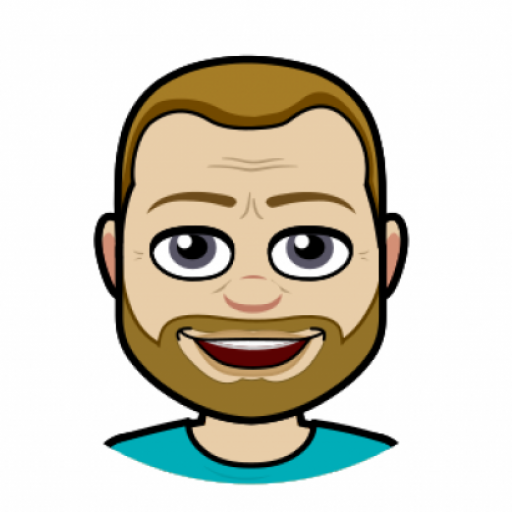 I got into blogging quite late in life, not publishing my first post until 2004 – well into my 40s!  My lifelong love of technology and communication (in all its forms), together with a fondness for the art of writing seemed to be the perfect combination to contribute a few words to the online community. But I'm no Samuel Pepys! If you're looking for deep and meaningful comments on a variety of subjects, then you've arrived at the wrong site! I only pen for pleasure! On average, my posts appear about twice per month, covering family & friends, cinema visits, eating out, holiday experiences and techy stuff. Oh, and as this is my hobby, there are no sponsored links nor adverts here – it's all done with love!
I hope you find it enjoyable, interesting and occasionally, even helpful!