Reading time:
3
minutes...
It's been a while since Doctor Who was on our screens and the BBC has been using every opportunity to remind us of this 'one-off' episode. The 75-minuter went out on BBC 1 at 6.45pm tonight.
We're promised some big reveals in this one – new style Daleks, the departure of two of the 'fam' (Bradley Walsh who plays Graham O'Brien and Tosin Cole's character, Ryan Sinclair) and the return of fan-favourite Captain Jack Harkness.
Filmed in the last few months of 2019, long before you-know-what got in the way, the story is one of those where the Doctor isn't really the thrust of the adventure (as she's locked away by the Judoon in a high-security prison).
Synopsis
Viewers last saw the thirteenth Doctor at the end of Series 12 where her fate was left hanging in the balance as she was taken by the Judoon and locked away in a high-security alien prison with no hope of escape. Far away, on Earth in Sheffield, her best friends, Yaz, Ryan and Graham have to pick up their lives ten months without her. But it's not easy. Old habits die hard. They soon discover a disturbing plan forming. A plan which involves a Dalek. How can you fight a Dalek without the Doctor? Even with Captain Jack's help, the gang are set to face one of their biggest and most frightening challenges yet…
Any good?
Those that know me, will already have been bored to death hearing me bang-on about my views of the current Who franchise – and my overall disappointment!
Why? There have only been a few standout episodes for me so far. My main criticisms are: the storylines have been over-simplistic; there has been a strange 'soap opera' feeling to it all, and my biggest beef of all – too many companions with too little to do! Oh, and I also really miss Murray Gold's music as well! ☹️
In short, for the first time ever, I've felt 'this isn't my Doctor Who'.
Anyway, paradoxically, last year's new-year's Special – Spyfall (Part 1) was actually very good, so what about this year's..?
This is all spoiler-free, so if you haven't seen it yet, feel free to read on…
It all started pretty well with a very cinematic feel to the opening few scenes. Unfortunately, for me, it then went downhill from about halfway in. The character 'Captain Jack' was under-used; the Dalek threat was hurried and resolved far too quickly/conveniently; and finally, the 'soap opera feeling' returned for a woefully over-long exit scene for two of the fam Companions. Dare I say it… it all felt a bit clichéd, boring and there was too much talking!
On a positive note, the special effects were impressive, it was well acted by all concerned and there's a well-known star joining Who for the next series, that'll please 'the yoof'. There are some clever nods to past villains, the Dalek re-design is explained in a rational, believable way and there was great continuity to make up for the almost-ten-months-absence from our screens.
What else..?
For those that couldn't wait, the episode appeared on iPlayer about five-minutes before the TV transmission – that's a first!
Talking of 'firsts', this was the first Who episode to be available in real-time (and space?) in both UHD and HDR. Available through iPlayer, viewers were invited to switch before the episode started. More information HERE. Well, that's what the PR machine said, but there was no prompt on our telly and I couldn't find this enhanced version anywhere!
New Series..?
Word is, Series 13 will, thanks to Covid-19, only feature eight episodes instead of 13. The transmission date, according to various rumours, is likely to be 'late 2021'. There's very little news about whether the remaining member of the fam Companion 'Yaz' (played by Mandip Gill) will be joined by anyone else, and although fans were hoping for an extended stay for 'Captain Jack', the big reveal, post credits, on tonight's episode will have wrong-footed most viewers!
I'm really hoping that the new series will improve my enjoyment of Who (but I have a feeling it won't). I think I read somewhere that it's showrunner Chris Chibnall's final series as well as Jodie Whittaker's in the title role. I wonder if that will sharpen things up?
All-in-all though, I was disappointed, and again, it doesn't feel like this current version of the Doctor is for me! ☹️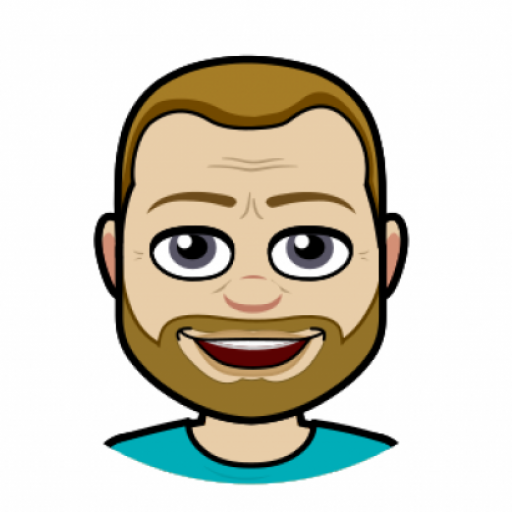 I got into blogging quite late in life, not publishing my first post until 2004 – well into my 40s!  My lifelong love of technology and communication (in all its forms), together with a fondness for the art of writing seemed to be the perfect combination to contribute a few words to the online community. But I'm no Samuel Pepys! If you're looking for deep and meaningful comments on a variety of subjects, then you've arrived at the wrong site! I only pen for pleasure! On average, my posts appear about twice per month, covering family & friends, cinema visits, eating out, holiday experiences and techy stuff. Oh, and as this is my hobby, there are no sponsored links nor adverts here – it's all done with love!
I hope you find it enjoyable, interesting and occasionally, even helpful!