Reading time:
10
minutes...
Hope you had a good one! This was our first Christmas, for a few years, without the threat of any Covid restrictions – and it felt good to be back to some form of normality. Yes, the dreaded virus is still around, but at least it appears, in the most countries, it's under control. Not so in China though (where it supposedly all began) and where the Omicron variant has taken hold.
So, in keeping with tradition for the past ten-or-so years (in this house anyway), here's our summary of our Festive activities over the Christmas period.
Unusually, given our penchant for travel, we had Christmas Eve and Christmas Day here at home – just the two of us – a rare treat! Then, it was down to Roger, Jane and Oliver's for Boxing Day plus a sleepover, returning home on the 27th after breakfast. All of that against the background of crippling strikes that reminded me of the 1970s – and NOT in a good way!!! 🙁.

Here we go…
(See you on the other side!)
December 23rd
(Friday)
After a thorough clean-up around the house, we rewarded ourselves with a slice of Jane's excellent Christmas Cake! 😋😋 – thanks Jane! I'm amazed that we restricted ourselves to just a single slice!
5.05pm: Our evening walk – and a trip along Kettering's Powell Lane to 'appreciate' one of the more brightly decorated properties in these parts!

A not-too-shabby 2.95 miles (4.75 km) that allowed us to feel marginally less guilty about tucking into a portion of M&S trifle on our return! 😋
---
Christmas Eve
(Saturday)
7.42am: Morning! A Christmas miracle – It's NOT raining! 😁
Quite a few years in the making, but I learned that our current fave musical artiste – Ivan Torrent, released his latest Album today – Christmas Eve. I can't recall the last time an Album was released at this time of year.
It's an Album full of ethereal tracks using a full choir and big orchestra. Definitely, a piece best suited for those reflective moments in life – so maybe today WAS a suitable day for release!
8.32am: Briefly, an opportunity to catch up with a few of the Christmas TV programmes on SkyQ.
10.14am: Pain au Chocolat for brekky!
11.49am: A practice walk to the Church for tonight's Service – and an opportunity to burn off some of that pastry! 😉. Part of the walking route had been closed for a few weeks whilst they laid electricity cables, but it looks like they completed the work on time and the path was open!
1.05pm: A very relaxing afternoon listening to classical music, courtesy of Spotify.
2.23pm: Christmas Eve lunch!
It was really a dress-rehearsal for tomorrow's Christmas Lunch – Roast Turkey Crown Pigs in Blankets, Cabbage, Brussels, Carrots, Potato Dauphinoise, Stuffing and homemade Cranberry Sauce – delicious!
3.45pm: A short siesta!
7.01pm: We watched 'Royal Carols: Together at Christmas' on the ITV and that added to our festive mood.
8.20pm: Then we toddled off to Jo and Janet's for some nibbles…
9.04pm: This was lovely! Janet had laid on a good spread and Jo assumed the role of Bar-Keeper and assembled a wide range of drinks – including a number of unusual Gins. Helen (Jo's Mum) and Sharon (Jo's Sister) arrived shortly after us and we were soon all snuggled down in the Conservatory chatting about this-and-that punctuated by the coming and going of Oscar and Archie doing what cats do best – seeking out warm human laps, and hoping for scraps of food (err, 'yes' and 'no'!).
Food-wise, the piece-de-resistance was Dessert (where there was no resistance whatsoever!!!). Courtesy of Mr Sainsbury, their Chocolate Tiffin Cracker went down a treat, but even I conceded that I couldn't have manage more than a single piece! (and that's rare for me if it contains chocolate!).
10.55pm: With the anticipation of the Church being busy (and parking being somewhat restricted because of the location) we decided to set off with time to spare. Janet and Helen left by car whilst Ann, Jo, Sharon and I decided to walk. En-route, we commented there was no-one around (but maybe not surprising, given the time). Then, it suddenly changed. As we continued our walk, we heard a group of voices just in front of us! Coincidences of coincidences in one of those 'what were the chances?' moments as we got closer, it turned out to be our next-door neighbours – Paul & Karen together with friends Bobby & Stella. They'd been out to celebrate Bobby's birthday at the nearby Vines. What made it unusual, was that when we first saw them, they were coming from a house that we didn't know, that wasn't there's!
In a true Christmas moment, they'd come across a poor soul, worse for wear in a semi-collapsed state in a bus-shelter and had escorted him to his home to ensure he got there safely! A lovely gesture
11.03pm: Arriving at St Botolph's Church for their Midnight Mass, on the strength that we'd attended one of their Carol Services last year for the first time, and it was a really enjoyable event! We were surprised therefore to see that there was no issue with parking as there didn't appear to be any extra traffic at all. Worse still, there didn't seem to be many people (other than us) either!


11.10pm: OK, we were still quite early for the 11.30pm start, but things didn't bode well – a complete absence of people! Just us, one other local, the pianist and the Vicar! Eeek!
11.30pm: By the time the Service started, attendance, thankfully, had picked-up, but it was disappointing to see only around 30 people in total. As the event progressed, it soon became clear that this wasn't simply a Carol Concert – it was a full-on Mass (I don't recall seeing that explained in any of the blurb). What we experienced, therefore, was an awful lot of praying, indispersed with some well-known Carols (rather than the other way around). The Vicar (please introduce yourself next time!) led us in prayer, but it was all a bit too 'full on' for me! The symbolic breaking of bread and the taking of wine certainly wasn't my thing (even though I consider myself reasonably spiritual), so I stayed put, as did some others.
All-in-all then, the hour was a bit too heavy for me and although I think we'll certainly come again next year – it'll be an earlier 'typical' Carol Concert.
12.33am: It was now officially Christmas Day and as the Vicar concluded the evening, we left the Church to be welcomed with a fine drizzle! We wished each other 'Merry Christmas' and whilst Ann chose to head home in the warmth of Janet's car, Jo, together with her neighbours opposite and I, took the short hop back to home on foot!
12.53am: Cripes! A late one for us. According to the Santa Tracker, the big man was due in around an hour, and it was tempting to stay up – but we didn't!
Nighty night! 💤😴💤😴
---
Christmas Day
(Sunday)
8.03am: Unusually, I didn't get up immediately. We both stayed in bed, reading today's Telegraph.
9.10am: Now that's what I call a lie-in (for me anyway!). With Ann's homemade Smoked Salmon & Prawn Blinis on the menu for breakfast, it felt like a good start to the day!
10.25am: We postponed pressy-opening for a while, and instead, watched The Snowman on TV!
11.06am: Pressy opening! 😍. An amazing range of gifts again this year. Thanks everyone!
2.14pm: Christmas Lunch! Roast Turkey with all the Trimmings, but we held off Dessert until later – Christmas Pudding and/or Sherry Trifle ('or'?) 😉
3.00pm: We settled down for the King's FIRST Christmas Speech. In my opinion, a natural and authentic style with an uplifting message (and we need plenty of those right now!). For factoid fans, this was the very first Christmas TV transmission of a male UK monarch on Christmas Day. 🤔. Missed it? Watch it here. 👍👍
3.27pm: An 'opportunity' to walk off some of our Lunch! We only saw a few other walkers – and the majority of those were exercising their dog. Everywhere was spookily quiet.
I still hadn't got room for Dessert, but maybe that was a good thing!? 🤔. So, with just the two of us to entertain this year, time for a classic movie! The original Miracle on 34th Street. They don't make them like that anymore (although they did remake the movie in 1994, starring Richard Attenborough!)
6.25pm: Well, we did eventually manage to squeeze in the last of the M&S Trifle – but the Christmas Pudding remained safe (for now!) 😉
We spent the rest of the evening in front of the TV. 2008's '39 Steps' and 'Call the Midwife Christmas Special'. I left the SkyQ Box to take care of the one-hour episode of Eastenders tonight.
It's been a GREAT day, just the two of us – it's something we haven't done for quite a few years! It made every pleasant change for charging about here, there and everywhere and the washing-up was a lot lighter too!
Tomorrow it's off to Roger, Jane and Oliver's for Boxing Day plus a sleepover.
Christmas Day TV
What was the most popular Christmas Day TV programme? – BBC 7 ITV 3! 🤔
9.30pm: Nighty-night! 💤💤
---
Boxing Day
(Monday)
6.40am: What? I can't hear the sound of rain – I think that's TWO days in a row! 👍
7.25am: No rest for the wicked! After a quick cuppa in bed, I was up first, closely followed by Ann who was heading for the nearby swimming pool for 8am. Meanwhile, I began catching-up with last night's BIG EastEnders episode -something dramatic is going to happen, but at this stage, I'm not sure what? 🤔
10.38am: We left for Ridge House – and the whole of Boxing Day with Roger, Jane & Oliver. The roads were busy, but at least we didn't hit any jams. As we got closer to theirs, the sat-nav diverted us OFF of the A1 South via the A602N – instead of the later (and usual) A602S – and we could see some serious congestion up ahead. Even closer, there was another diversion helping us to avoid our usual route along Anchor Lane
12.08pm: Given the number of diversions, we arrived in good time and it was great to see everyone again. We were soon catching up with each other's news over a cuppa! It was good to see the progress they've made in the continued remodelling of the house – foundations are down for the workshop and the guest bedroom has been completely redecorated
1.02pm: Pressy swap time! 😀
1.44pm: Next stop? Cold Cuts! No better lunch on Boxing Day ehh? It was all, absolutely delicious, with copious flagons of alcohol to wash it all down! In a slight reversal of courses, we went all continental and tucked into the Cheeseboard next followed by Roulade and Fruit..
2.45pm: Yes, it's that time of day again! Time to work off some of the good food!
3.35pm: Well, that was refreshing, and it was good to see Hanbury Manor again but said to see that it didn't seem to have had much spent on the exterior since we last did the same walk back in 2015.
6.06pm: We spent the evening around the TV where we were introduced to the new ITVX series: A Spy Amongst Friends starring Damian Lewis, Guy Pearce and Anna Maxwell Martin. It centres around the infamous spy, Kim Philby but isn't your usual run-of-the-mill narrative. It was certainly a powerful series delivered by the stellar cast where the myriad of twists and turns left us all 'spied-out' after watching just two episodes. We'll definitely be watching this when we get home – but in small doses as it does require a lot of concentration to keep up with the plot.
9.40pm: The day seemed to catch-up with me really quickly (or was that the alcohol?) and I came over very tired, very quickly, and so we crashed out just after 9.30pm. 💤💤
---
27th December
(Tuesday)
7.25am: Old (new) habits die hard, and I was up just before 7.30am. Shower ✅, Download the Telegraph ✅, Make tea ✅ Update this Post ✅. I do like a routine in the morning! 😉
10.32am: A hearty breakfast to set us up for the rest of the day. Saffy joined us, and it was good to catch up with all her news since we saw her last.
Ahh, what better way to start the day than with a cooked breakfast together with plenty of time for us to have a long natter and put all the world's wrongs right! In between us collectively solving the NHS crisis and revealing the secret of excellent customer service, Ann had thoughtfully brought some small tree presents too!
12.20pm: Time to say our goodbyes and hit the road. Although it was dry, it wasn't the best of journeys for two reasons: Again (just like our journey here) the A1 between the two A602 junctions was crawling along – for no apparent reason. Further north, the infamous Black Cat roundabout. In spite of significant modifications together with extra lanes, it was still as congested as I remember it when I was working. The result? Another 15 minutes on the journey! 😡
1.57pm: Home (at last!!!!) to a cosy afternoon and evening, where we ended where we'd begun the Festive celebrations – just the two of us
4.38pm: And in spite of the pouring rain, we managed to squeeze in a short stroll!
Christmas Over…
This was our THIRD year of being without parents to visit (or visit us) and so, in spite of being (mostly) 'just us two' over Christmas this year, we certainly felt very Christmassy. Based on the number of houses NOT adorned in lights in the immediate area, it didn't look quite as festive when we went for our walks. It's been a very tough year, financially, for many families and maybe that was simply because of electricity prices? But I suspect that the reasons run deeper as there seemed to be a lot of bad news about this year. On the plus side, as always, it was great to catch up with family and friends and we have lots of lovely gifts to enjoy! We certainly ate and drank a lot – but maybe not as much as in previous years! Honest! 😉. Jane's excellent Cake lasted us until the 28th!
Christmas Future…
One aspect of Christmas that was very noticeable, was the lack of Christmas Cards where I think we received only about half/two-thirds of the usual amount. Maybe it's a trend or is there something we should know? 😉. For us, it prompted us to make 2022 the final year of sending ALL our cards through the post. There will still be a few we send, but the majority will now be e-cards from 2023. Why? Well, mainly down to the cost of a stamp (we normally send around 200 cards each Christmas); the cards' green footprint and (hopefully, for just 2022) the unreliability of the postal system due to industrial action! Like so many of our friends who have already made the decision, we'll be making a donation to charity. A big shift for us, but it feels like it's the right time! 🤔
Well, that's it for another year – just time to mop us the final cake crumbs 😁 and to catch up with what's left to watch on the SkyQ Box! 👍😉. Roll on Christmas 2023!
On the SkyQ Box… (click to show)
✅ = Don't bother
✅✅ = Only if there's nothing else to see!
✅✅✅ = Not bad!
✅✅✅✅ = Worth a watch!
✅✅✅✅✅ = Oh yes, very Christmassy!


A Christmas Carol: A Ghost Story (2022)
Still to watch
A Ghost Story for Christmas: Count Magnus (2022)
✅✅✅✅✅
All Creatures Great and Small Christmas Special (2022)
✅✅✅✅✅
Blackadder Christmas Carol (1988)
✅✅✅✅✅
Call The Midwife Christmas Special (2022)
✅✅✅✅
Carols from Kings
✅✅✅✅✅
Christmas Carole
Still to watch
Death in Paradise Christmas Special (2022)
✅✅✅
Doc Martin Christmas Special
Still to watch
EastEnders Christmas Cliffhanger (2022)
✅✅✅✅✅
Ghosts Christmas Special (2022)
Still to watch
Inside No 9 Christmas Special (2022) –
Still to watch
Jamie's Easy Christmas (2022)
✅✅✅✅
Matthew Bourne's Nutcracker (2021)
Still to watch
Miracle on 34th Street (1947)
✅✅✅✅✅
Morecambe & Wise Christmas Show (1972)
✅✅✅✅✅
Royal Carols: Together at Christmas (2022)
✅✅✅✅✅
Royal Institution Christmas Lectures (2022)
Still to watch
Strictly Come Dancing Christmas Special (2022)
Still to watch
The Boy, the Mole, the Fox and the Horse
Still to watch
The Cleaner Christmas Special (2022)
✅✅✅✅
The Detectorists Christmas Special (2022)
Still to watch
The Fast Show Christmas Special (1999)
Still to watch
The Festive Pottery Throwdown (2022)
Still to watch
The Great Christmas Bakeoff (2022)
✅✅✅✅
The King's [first] Christmas Broadcast (2022)
✅✅✅✅✅
The Madame Blanc Mysteries Christmas Special (2022)
✅
The Nutcracker and the Four Realms (2018)
Still to watch
The Snowman (1982)
✅✅✅✅✅
The Snowman: The Film That Changed Christmas (2022)
Still to watch
The Snowman and the Snowdog (2012)
Still to watch

---
Blogs of Christmas Past
2021
2020
2019
2018
2017
2016
2015
2014
2013
2012
2011
2010
---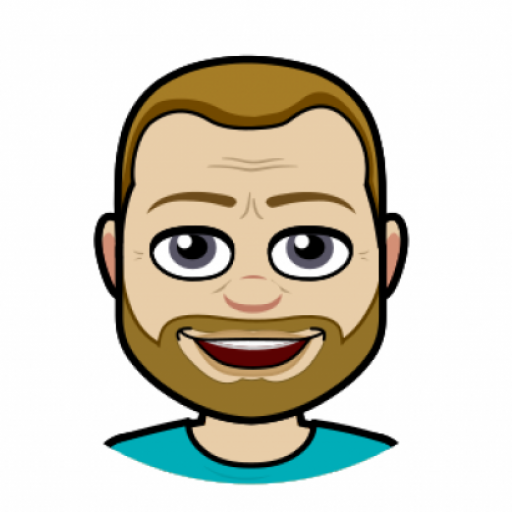 I got into blogging quite late in life, not publishing my first post until 2004 – well into my 40s!  My lifelong love of technology and communication (in all its forms), together with a fondness for the art of writing seemed to be the perfect combination to contribute a few words to the online community. But I'm no Samuel Pepys! If you're looking for deep and meaningful comments on a variety of subjects, then you've arrived at the wrong site! I only pen for pleasure! On average, my posts appear about twice per month, covering family & friends, cinema visits, eating out, holiday experiences and techy stuff. Oh, and as this is my hobby, there are no sponsored links nor adverts here – it's all done with love!
I hope you find it enjoyable, interesting and occasionally, even helpful!