Reading time:
2
minutes...
Well, after having my rather gorgeous Yamaha RXA1060 AV Receiver for almost a year – and being super-pleased with it – I've discovered that after all that time, I had the main cabling slightly wrong!
OK, all the connected tech had worked flawlessly – TV, Blu-Ray DVDs, Phone, Our Digital Music Library and Net Radio – everything that needed to – but then along came Sky's new UHD TV series 'Britannia', and things began to unravel.
How so? Well, I downloaded the whole series, began to play Episode 1, and spotted immediately a GREAT picture but there was no sound! …and not just episode 1, but the whole series. Initially (given that everything else was working fine) I thought it was a technical issue with the download. Thirty more minutes of deduction later, I sadly concluded that the download was technically fine.
After more investigation, I learned that the only technical difference between this new series and others from Sky, was that Britannia was being transmitted with – an audiophiles dream – a Dolby Atmos soundtrack. I think this was a first for Sky, and after double-checking that all my Sky Q box settings were OK, I ignored the help messages built-into the Q Box, and tweaked the audio setting down a notch to Dolby Digital (from Dolby Digital Plus) – the result? I now had sound, so I was sorted!
…Well, no actually, I wasn't! …as I then discovered the output was NOT Dolby Atmos! On further reading online at the Sky Help Forum, I noted that it confirmed that for Atmos to work, the sound settings HAD to be set to Dolby Digital Plus (the setting I had before I changed anything!). I promptly switched things back up a notch – and like before, and as expected, NO SOUND!! Talk about going round in circles!
A few postings to the now-familiar Sky Help Forum revealed that with my current cabling setup (the one I've always used in the past for TV/Amp connectivity – Fig. 1 – although functional, meant that the TV was doing the sound outputting, and even though this goggle-box is pretty-much top-end (for 2018), it DIDN'T support Dolby Atmos! Forum wisdom then suggested a subtle, but essential, tweak to the cabling – Fig 2 – so that the Yamaha now did the sound processing, rather than the TV.
An hour later, after dragging out the furniture to get access to the hi-fi cabling, everything was now as it should always have been. The job was done, but bizarrely, even though Britannia's audio track was now behaving as it should, with further testing, my 4K DVD player playing the Atmos-enabled 4K DVD movie Passengers still wasn't triggering the 'Atmos' label on the AV receiver. I later learned that the Yamaha is so clever, it won't display 'Atmos' unless the right number of speakers are connected – that's 7 or 9… and I'm behind the times with only 6!
Every day a learning opportunity ehh?!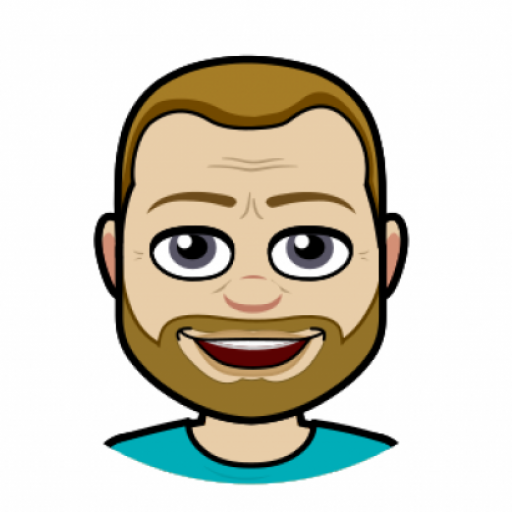 I got into blogging quite late in life, not publishing my first post until 2004 – well into my 40s!  My lifelong love of technology and communication (in all its forms), together with a fondness for the art of writing seemed to be the perfect combination to contribute a few words to the online community. But I'm no Samuel Pepys! If you're looking for deep and meaningful comments on a variety of subjects, then you've arrived at the wrong site! I only pen for pleasure! On average, my posts appear about twice per month, covering family & friends, cinema visits, eating out, holiday experiences and techy stuff. Oh, and as this is my hobby, there are no sponsored links nor adverts here – it's all done with love!
I hope you find it enjoyable, interesting and occasionally, even helpful!