Reading time:
5
minutes...
Tuesday, 11th April:
Second Day in San Francisco
Paradise Found! (click here)
Well, this is the BIG one! Probably the most varied and lengthy holiday we've ever taken!
As you can guess from the title of this Post, our 28-day jaunt near and around the Pacific Ocean involves land, air and yes (a lot of) sea! We originally planned to do this one a few years back, but Covid got in the way! But on a positive note, at least we've had plenty of time to pack!
Our Pacific Paradise began by heading to Heathrow by taxi, then taking the Virgin flight to San Francisco – we're spending three days exploring the city. Next, it's back on a plane to take us to Tahiti for two more days. We then pick up the Oceania Regatta for an 18-night cruise exploring French Polynesia (taking in the islands of Bora Bora, Rangiroa and Nuku Hiva). It's then north towards the Hawaiian Islands. After twenty-six days, we disembark in Los Angeles, where we round it all off with two days in Venice Beach, before flying home to Heathrow, again courtesy of Virgin. Phew! 😁
For a quick summary of our holiday plans, click on 'Paradise Found' above 👍
Welcome back, loyal readers! Thanks for all your comments on yesterday's Post! Yes, it was a busy one! 🤪. I'm not sure we even had time to think about our jet-lag!
This is our second full day here in San Francisco and today, we're off to Alcatraz – or Alcatraz Island or Alcatraz Federal Penitentiary aka 'The Rock' to give it its official titles. We've got a return ticket too! 😉. The weather seems pretty similar to yesterday, so that'll do nicely. Having said that, we're mindful that the crossing to the island might feel somewhat similar to our faces-stuffed-into-a-wind-tunnel experience across the Bridge yesterday, so we've dressed appropriately! It's not a good look, but it'll prevent any essentials from falling off!! 😮
But first, it was time for a quick breakfast! For that, we returned to our recently discovered eatery-of-choice close to the Hotel – 'Eightam' (it opens at 8am, how do they think of these names?). It offers a great selection of savoury and sweet dishes to get your day off to a great start 😉.
After yesterday's typical American 'generous' portions, I'm certainly eating a bit lighter this morning! How about a Crepe stuffed with ham, cheese and scrambled egg? 👍😋
The locals eat early here. By 8.10am it was full – and so was I!
We then popped back to the Room before taking the twenty-minute walk to Pier 33 ready for our departure to the island. If you are thinking of following in our footsteps, there are a lot of Piers here, and they're all fairly close together – no pressure, just pier pressure ehh! 👍. Choose wisely Skywalker!
It's a popular attraction (well, maybe not for crims!) and so we'd pre-booked our tickets direct before we left the UK. The cost was $42 each (that's a 'seniors' rate for 62ers+!!!). We were glad that we had, as it was heaving too! Think Tower of London in the Summer back in the UK! 😮
But of course, the Tour Operators are used to all of this, and we were soon boarding in double-quick time. A cursory glance at our paperwork and no COVID checks meant we were ready for sailing a few minutes ahead of schedule.
The views of the island as we approached were simply beautiful and within around 20 minutes, we were mooring, ready to explore the island.
Alcatraz
However, before anyone can do anything here, there was a mandatory briefing from one of the on-site Rangers about the Dos and Don'ts. No smoking, no vaping, no eating – and yes, you guessed it… no skateboarding!
Five minutes later with our skateboards confiscated, we were ready to take the walk to the top! Likened by the Ranger to walking to the top of a 13-storey building, it certainly felt like it! For those who are less able, there is a buggy to take you to the top and bring you back.
Once at the summit, the reward is a self-hosted tour in the shape of a very comprehensive audio guide with headphones. As you might expect, it was all a bit grim! The audio tour painted a very depressing picture of life in this super-prison.
In its lifetime, Alcatraz was overseen by four Wardens, each attempting to 'improve' the efficiency/effectiveness of this hell-hole. But, the fact that the prison only lasted only 30 years, suggests that its demise (under the signature of none other than JFK) didn't come soon enough.
Listening to the audio guide, where some ex-guards and ex-prisoners had been interviewed, suggested that Alcatraz was even worse than you might have imagined.
The final part of the tour included a visit to a modern exhibition. It was based around the 'value' of imprisonment, with an opportunity for visitors to cast their vote and contribute to the discussion of punishment vs rehabilitation in the US. Looking at some of the collated statistics, it seemed that there was an acceptance that locking up crims doesn't solve the problem AT ALL – and helping them to earn a place in society is the far better alternative. Powerful stuff, and a totally appropriate way, perhaps, to conclude the inside tour today.
Outside, there are numerous buildings. Particularly striking, were the Warden's House and the Prison's very own Lighthouse.
Overall, there's a lot to experience, with plenty of supporting prison-related bits 'n' bobs that recreate the look and feel. For this visitor, the depiction of prison life back then did make it all feel VERY depressing – but maybe that's point! Our final stop was a visit to the Gift Shop, and as I browsed the handcuffs and riot batons, I did wonder what they do if they find someone stealing something here??? 🤔. (Sorry, that was a very long sentence, but where else is that allowed?) 😉😉
Factoids
Opened in 1934, closed in 1963, housed on average 260 men, the average length of a stay was 8 years, no-one was executed there (San Quentin did the deed). Famous guests included Al Capone and of course The Birdman aka Robert Stroud. According to government records, no-one ever escaped, although there were 14 attempts (23 crims caught, 6 shot and killed and 2 drowned. 5 men disappeared whilst attempting escape and were never seen again! Or were they? (cue sinister music!). Naturally, weapons aren't allowed on the Island… but nor are skateboards! 🤔
Criminals aside, it's also a popular place for seagulls and cormorants and as a result, at certain times of the year, flies are a bit of a problem. Not today though, just sleepy seagulls waiting for the next car roof or portion of chips!
The above photographs represent what was probably the view that every inmate housed here, longed for – the view of their incarceration disappearing into the distance! 👍. So, is it worth a visit? We certainly think so.. In total, together with the guided tour and a wander around, it took us about 1¼ hours. Ironically, we'd dressed up, expecting the worst, but it turned out to be the warmest day here so far – a very pleasant 17℃ (that felt like 117 under all my layers!) 🥵🥵
Pier Review
Luckily, our return trip felt quicker and we were soon back to where it all began – Pier 33. On exiting and turning left, after a 10-minute walk, we were now at a very different Pier – the oft-advertised (round these parts anyway) 'Pier 39'. The location is a very popular one and features shops, restaurants, a video arcade, street performances and the Aquarium of the Bay. Apparently, there are also Sea Lions too, but they were obviously away on vacation.
It seemed that the rest of San Francisco had the same idea as us too, as it was packed! Who are all these people, and why aren't they at work? 😉
The place was really buzzing, and we were spoilt for choice when it came for somewhere to eat. In the end, we chose Pier Market based solely on the varied menu and its apparent popularity! 👍
We were offered a seat by the window, where, whilst waiting for our meal, we saw a seal (or was it a left-behind sea-lion?) swimming in the water right next to the restaurant. The food was good although, as usual, the portion sizes were enough to feed a whole family!
Afterwards, we took the fifteen-minute walk back to the Hotel where we totted up how far we'd walked today! We were both pleased with the results! 👍👍. A super-lazy afternoon followed, catching-up with Netflix!
---
Tomorrow is our last full day here before we fly to Tahiti. Nothing specific is planned, but I'm sure that'll soon change! I quite fancy a trip on one of the old Trams. See you tomorrow! Keep the comments coming!
---
Camera Roll (updated daily) is HERE
---
Missed a Post? See below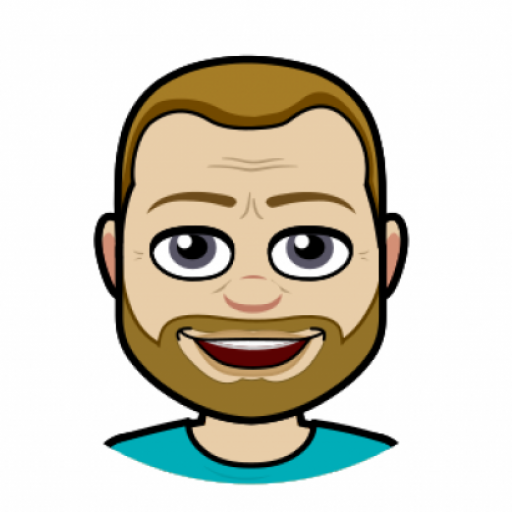 I got into blogging quite late in life, not publishing my first post until 2004 – well into my 40s!  My lifelong love of technology and communication (in all its forms), together with a fondness for the art of writing seemed to be the perfect combination to contribute a few words to the online community. But I'm no Samuel Pepys! If you're looking for deep and meaningful comments on a variety of subjects, then you've arrived at the wrong site! I only pen for pleasure! On average, my posts appear about twice per month, covering family & friends, cinema visits, eating out, holiday experiences and techy stuff. Oh, and as this is my hobby, there are no sponsored links nor adverts here – it's all done with love!
I hope you find it enjoyable, interesting and occasionally, even helpful!