Reading time:
5
minutes...
Wednesday, 12th April:
San Francisco
(last full day)
Paradise Found! (click here)
Well, this is the BIG one! Probably the most varied and lengthy holiday we've ever taken!
As you can guess from the title, this 28-day jaunt near and around the Pacific Ocean involves land, air and yes (a lot of) sea! We originally planned to do this one a few years back, but Covid got in the way! But on a positive note, at least we've had plenty of time to pack!
Our Pacific Paradise began by heading to Heathrow by taxi, then taking the Virgin flight to San Francisco – we're spending three days exploring the city. Next, it's back on a plane to take us to Tahiti for two more days. We then pick up the Oceania Regatta for an 18-night cruise, exploring French Polynesia (taking in the islands of Bora Bora, Rangiroa and Nuku Hiva). It's then north towards to the Hawaiian Islands. After twenty-six days, we disembark in Los Angeles, where we round it all off with two days in Venice Beach, before flying home to Heathrow, again courtesy of Virgin. Phew! 😁
Catching up? For a quick summary of our holiday plans, click on 'Paradise Found' above 👍
Good morning all! 👍😀.
It's our last full day here in glorious San Francisco. We've already taken the Big Bus Tour (Monday) and visited Alcatraz (yesterday) and so today, we're going to try out SF's famous Cable-Car and a StreetCar! Time permitting, we may also visit the Maritime Museum that's on our doorstep. Luckily, the weather looks like it's another rain-free day, albeit a few degrees cooler.
After breakfast, at what has become our go-to eatery – eightam, we headed for nearby 'Beach Street' on foot for our first experience of SF's historic transport system. Our plan is to take the Powell-Hyde route all the way from one end to the other. At this stage, we've no idea of distance, duration or costs (more about that later).
OK, let's answer some of those questions… We arrived in good time. All the advertising says that the ticket office opened at 8am. It didn't! They don't accept plastic for the ride either, so it was a quick trip back to the Hotel to raid our purse. The alternative was to 'download the app' but that was a bit of a faff for just a single journey.
Note that it's a 'one ride only' ticket, so hopping-off and then attempting to hop-on will put you on the list for when Alcatraz re-opens! 😮
Above was our transport for the journey ahead. Beautifully restored and manned by three locals whose main job was to apply and release the brakes in a battle with gravity! They did a great job! Noisy! Full of rattles and uncomfortable! (but enough of me!) – it described the journey perfectly! And we wouldn't have missed it for the world! One of those experiences that you'd get nowhere else, and definitely one for the 'bucket list'! All-in-all, our trip from one end to the other in Powell Street took about 20-25 minutes and took in some unique views along the way.
Yes, a very worthwhile experience!
A Relic from a Bygone Age?
A relic from a bygone age? (but enough of me!) Originally conceived in 1873 as a cost-effective method of getting around, a proposal in 1947 by the then Mayor, suggested that the Cable Car system should be completely scrapped, to be replaced by a new-fangled invention called a 'bus'. The citizens of San Francisco objected, and by 1964, the transportation system became a National Historic Landmark. In the early 1980s it got a $60m refurbishment and today is a massive tourist attraction (as well as a cheap way to get around the city).
We were now at street level and in spite of being surrounded by a blend of old and new buildings, that now familiar 'arctic blast' was working overtime. It was easy to spot the locals – all singlets and shorts – whilst us tourists were looking for mittens! Brrrr! 🥶🥶
We took a wander inside the Ferry Building that had obviously seen some serious renovation in recent years. The Ferrys here will take you to places such as Sausalito, Larkspur, Tiburon, and Angel Island State Park – all on our list for NEXT time.
Inside, the building is peppered with artisan eateries offering bread, cake, confectionery, teas and coffees and much more. We did our bit for the local economy by grabbing a coffee and a croissant from Grand Creperie.
Architecturally speaking, it was an interesting building and I think we spent as much time looking ABOVE US as we did looking IN FRONT! 🙄🙄.
It was time to be heading back in the direction of Fisherman's Wharf and that required another form of transport. This time, instead of a Cable-Car, we grabbed a Street-Car. We didn't get its name, but we learned that each renovated vehicle has a sign on it indicating the State from where it originally operated – ours came from Kansas!
This was a very pleasant (and popular) route. It hugged the road parallel to the numerous Piers, and we passed the queues for Alcatraz as well as Pier 39, where we'd eaten yesterday. We were soon back in Fisherman's Wharf where we headed in the direction of The Maritime Museum, part of the San Francisco Maritime National Park. On our way, we noticed a sign for 'San Francisco Maritime'. Just $15 each for admission, which gave us complete access to a range of restored boats.
Even if you've only a passing interest in sea-faring stuff (and Mermaids!), this is worth the visit. Plenty to see and when we visited, there were volunteers too, role-playing yesteryear's seamen, educating and entertaining local school children. Ahh-har me hearties! 🦜🏴‍☠️
This had been a very interesting experience …and the views back towards the Fisherman's Wharf area weren't bad either! We'd left the best until last… The Maritime Museum.
The Maritime Museum
Located inside a 1939 Bath-house, the place is full of models of ships, figureheads and maritime paintings. Opening times are contradictory, depending on where you source them – so be warned! There is more information on their website HERE. Actually, after all the anticipation, this turned out to be a MAJOR disappointment! Just a single floor with a few exhibits – and we were all over it in about 15 minutes! 😟. Just to be sure we hadn't missed something obvious, we checked with the Security Guard – but he confirmed that we HAD seen it all.
OK, it was free to get in (good job too!) and what we saw was interesting, especially the exhibit of the 'Voyage of the Mermaid' (another Mermaid!) — a young guy in his 20s sails from Japan to San Francisco single-handed… and then does it again, in his 80s! 👍👍.
Yes, a major disappointment, mainly down to a simple lack of content. Thankfully, the view was again, impressive!
We headed back to the Argonaut to begin the packing/repacking. San Francisco has been great. In spite of the very cold weather, there has been plenty to see. We've ticked off a few more things on the 'bucket list' but I think we're going to need a bigger bucket! 😉. As an ex-Governor of California once said: "I'll be back!".
We finished the day with the short walk to the very popular The Beuna Vista, just a five-minute walk away. It's a Bar/Restaurant/Takeaway and is famous for its Irish Coffees! We settled for a Burger and the Mac 'n' Cheese. Both were delicious and served with a smile. There was a small issue with our credit card not being 'liked' by their technology (also confirmed by the Brit couple sitting behind us with theirs too) but we worked around it!
Thanks again for your likes and comments about these Posts, where the readership numbers are some of the highest I've ever experienced! 👍👍. Your encouragement is very much appreciated!
We remove the 'flower from our hair' when we check out tomorrow – our next stop (after the eight-hour flight) is Tahiti!
See you there! 👍😀
---
Camera Roll (updated daily)
Click HERE
---
Missed a Post?
See below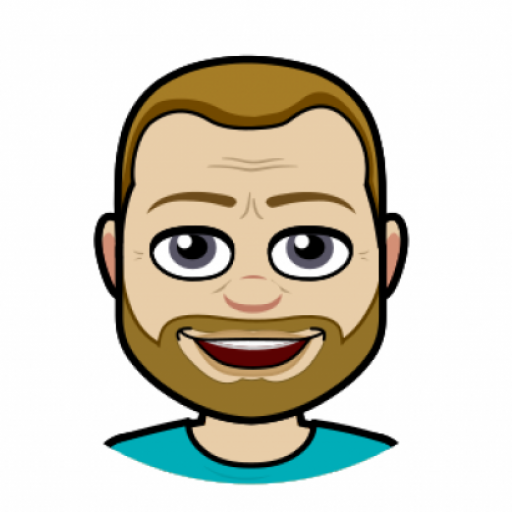 I got into blogging quite late in life, not publishing my first post until 2004 – well into my 40s!  My lifelong love of technology and communication (in all its forms), together with a fondness for the art of writing seemed to be the perfect combination to contribute a few words to the online community. But I'm no Samuel Pepys! If you're looking for deep and meaningful comments on a variety of subjects, then you've arrived at the wrong site! I only pen for pleasure! On average, my posts appear about twice per month, covering family & friends, cinema visits, eating out, holiday experiences and techy stuff. Oh, and as this is my hobby, there are no sponsored links nor adverts here – it's all done with love!
I hope you find it enjoyable, interesting and occasionally, even helpful!