Reading time:
3
minutes...
Morning reader! After last night's lack-lustre meal in the hotel's restaurant, we were hoping for an improvement at breakfast. It wasn't to be! Ann opted for poached eggs and bacon, whilst I went for the Full-English. Mine wasn't bad, but Ann's bacon meant we didn't need a trip to the shoe-repairers! Still, at least we have the gourmet meal tonight (more about that later!)
…but her shoes now smell of pork!!!
Then it was of to Chichester to meet up with Ian and Sharon – the weather's looking a bit grim, but the yellow thing is promised later!

Chichester Cathedral
We parked in the Market car-park (we'd used it before, when we last came here) – it was already busy, but we managed to find a space. Ian and Sharon followed about thirty minutes later, but they weren't so lucky, as it was now full. Luckily there were other car-parks nearby.
We had a quick look round the Market as it was market-day (plenty of bulbs for the garden at ridiculously low prices) before heading for the main shopping area. It was buzzing already – and it was only 10 o'clock! The weather was still a bit grey, and it was windy too, forcing the local 'balloon-man' to go where the balloons decided to go!  
10.30am: We met up with Ian and Sharon in the local Caffee-Nero. That was busy too, but we pushed two tables together for a foursome. The girls talked shopping, whilst Ian and I talked about more important things, like 'cars' – and my replacement for the Mondeo – due for change in April next year.
11.20am: Then it was phase two of looking round the shops. The sun was out now and it was turning into a glorious day. We owed Ian and Sharon a lunch, so after of successful completion of the second of the second phase, we slipped into ASK. We'd eaten at this chain before, but for Ian and Sharon, it was their first time. We all fancied something a bit different from the standard pizza, so Ann, Ian and I tried the Calzones –  a sort of pizza-folded-in-half, that looked a bit like a cornish-pasty. Sharon had prawns – a double-starter – containing enough prawns for the whole of Chichester. All-in-all, it was a great meal and because of a slight mix-up with the orders, the duty manager gave us one of the Calzones free of charge. I reckon they're are now my fave Italian food!
1.30pm: Ann and Ian said their good-byes (they had to get back top prepare the feast tonight) and we hit the shops for the final-phase. Thirty minutes later, it was mission accomplished (Ann even managed to pick-up a few Christmas pressies for the family) and we were heading back to the car and the hotel. We stopped off in town to pick-up some pre-ordered flowers for Sharon and Leslie,our chefs for the evening.
3.00pm: Just time for a quick snooze before we get ready to head round to Ian and Sharon's for the 'Dine-at-Home' gourmet meal.
6.00pm: Fully refreshed, we're ready for food! It's been six-hours since we ate, and we're starving – worms?
7.00pm: After some pre-dinner nattering with Diana and Pete (Julia was running late), we were seated in the dining-room, ready for the taste-bud explosion! The intimately-lit dining room was just right and really set the tone for the evening
Starters  
– Smoked Salmon Parcels with a Chilli Salad Timbale
Mains
– Poached Chicken Breasts in a three-mushroom/white wine with Sweet Potato, Asparagus, and Baby Carrots
Dessert 
– Strawberries with Mini-Vanilla Blancmange drenched in Strawberry Coulis
– Blueberry Tart with White
– Chocolate Ice-Cream Banoffee Pie with a Chocolate Sauce
There's chocolate, then death by chocolate and then there was Sharon and Lesley's Chocolate Sauce. It couldn't have been more chocolatey, if it had been made my Captain Chocolate from Chocolate City!
As often happens at the se events, time flew by. Before we knew it, it was 10.30. Time to say our good-byes and possibly administer the Rennies (with Pete at the front of the queue because he managed all THREE desserts –even I couldn't do that!)
Thanks Sharon, thanks Lesley – the meal was fab, and you both worked really hard. We are truly stuffed!
11.30pm: We had a straightforward journey back to Bognor as there was hardly anything on the road and as we're leaving around 8.30 tomorrow morning, we decided to do most of the packing there and then.
All-in-all, it's been a great break. The highlight was easily the meal last night. The hotel? Well, that was OK…just! For me, it was one of those typically under-invested places, where everything just looked a bit tired (including the waiter who yawned loudly, when we arrived for brekky yesterday!) It was probably great in its day. Trouble being, I think its 'day' was probably October 9, 1975!!!
So, in the words of Zebede, 'off to bed' – zzzzz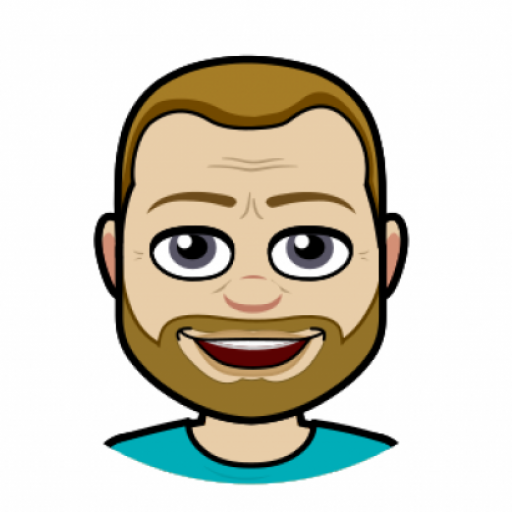 I got into blogging quite late in life, not publishing my first post until 2004 – well into my 40s!  My lifelong love of technology and communication (in all its forms), together with a fondness for the art of writing seemed to be the perfect combination to contribute a few words to the online community. But I'm no Samuel Pepys! If you're looking for deep and meaningful comments on a variety of subjects, then you've arrived at the wrong site! I only pen for pleasure! On average, my posts appear about twice per month, covering family & friends, cinema visits, eating out, holiday experiences and techy stuff. Oh, and as this is my hobby, there are no sponsored links nor adverts here – it's all done with love!
I hope you find it enjoyable, interesting and occasionally, even helpful!