Reading time:
3
minutes...

6.45am: Morning all! 👍👍
Strangely, I didn't sleep too well, waking up at 2.30am (!!!) accompanied by a head that felt like I'd overdone it on the shandies! Disappointingly, I hadn't!!! I popped a few pills and tried to get back to sleep. My pounding head (like my hairline) receded quickly, but I never really returned to the land of slumber – so that's not a great start to the break! 😮
I was up before 7am (why, I'm not sure; I guess I'm a creature of habit!) thinking about what we might do today. We don't know the area too well, so a sense of wonderment awaits…
The weather is slightly improved on yesterday's forecast for today – so that's a plus! 😊
8.55am: Breakfast in the hotel was an unforgettable event – for all the wrong reasons! I'll leave it at that and put it down to the effects of coronavirus and its impact on managing the process of getting food-to-table! ☹️☹️ Hopefully, it'll be better tomorrow (it could hardly be worse!!)
9.45am: Let our morning walk begin! First of all we took a wander down Marlborough's very long and very wide high street – and it was very pretty in an 'olde worlde' sort of way…
…then a short walk down towards George Street attempting to find the town's EV charging points for future reference. We'd located it on the map before we travelled – and it said it was broken – but we wanted to check. Drat!, it was still sporting a flashing red light (not a good sign) and its neighbour wasn't sporting any lights at all! Good job we weren't desperate! Onwards and upwards (downwards actually, towards the River Kennet).
10.45am: Next stop was the next charging point on the map – the local Tescos. Great news (at last) in that it was working AND it was FREE – just a short drive too from our hotel. It was only a 7-watter though!
11.10am: Then it was our turn for a 'bit of posh' and we headed to the local Waitrose in the town centre to stock-up for picnic later. There was strict queuing to get in and the Fascist guy on the door was taking his responsibilities VERY seriously! If he'd been 60 years younger, we think he would have been part of the Hitler Youth!
11.55am: With the car's suspension suitably strained with our provisions, we took the short drive to West Kennet Long Barrow a 5,000-year-old burial chamber close to the famous Silbury Hill (I know, just call me an ol' romantic!). As we got closer, it all felt very familiar, but Ann's normal forensic memory for these sort of things convinced me I was wrong. From parking in the nearby lay-by to the actual site itself, I just knew we'd seen it all before (but my long-term memory is normally appalling).
Even after Ann had been inside, it was all still very unfamiliar to her, whilst I was getting an even stronger feeling of its familiarity! 🙄
In fact, it wasn't until we got home and I checked back through these blog-posts that I found it! We'd both been there in April 2012. If smugness was a colour, it would be the brightest of reds by now!
12.35pm: Luckily, for marital harmony, we both remembered going to our next stop back in November 2011 – Avebury (jointly looked after by both The National Trust and English Heritage). It's a sort of 'Stonehenge Lite' in terms of the stones' size, but it trumps Stonehenge in terms of how many stones and how spread-out they are. There were originally around 100 stones built roughly between 2850 BC and 2200 BC and it's an impressive location. As the notice in the entrance boasts 'The largest stone circle in the world'. There is also the Manor House that has been renovated and was subject of a short documentary featuring Penelope Keith entitled To the Manor Reborn also back in November 2011.
1.45pm: You could tell that the sprogs were on holiday – it was packed… and noisy too! Thankfully, we found a shady spot free of screaming urchins for our picnic (sponsored by Waitrose) 🤐
Our final stop for the day was another shortish drive, this time into Devizes. Specifically, we were looking for the famous multiple lock-gate construction called Caen Hill Locks – a total of 29 locks with a rise of 237 feet over 2 miles with a 1 in 44 gradient! It promised a jaw-dropping site!

More information HERE.
I've got to say, its location was pretty well hidden (note to self: look on their website next time for a detailed map and parking arrangements). We drove through Devizes and almost out the other side before Ann spotted a small sign on the opposite side of the road. We were soon parked and took the walk alongside the canal with the famous locks in the distance.
Looking at it 'for real' rather than in a photograph really amplified the architectural genius of its construction and therefore seemed only right to stop off at the nearby Caen Hill Café and enjoy an ice-cream in celebration! 😋😋
4.30pm: This place really wowed us. Brilliant engineering that took a real-world problem and solved it! 😀
5.15pm: Wow! what a day! The weather was on our side, and we saw a lot more than we thought we would. We did plenty of walking too and covered over 7 miles! 😯
Stonehenge tomorrow!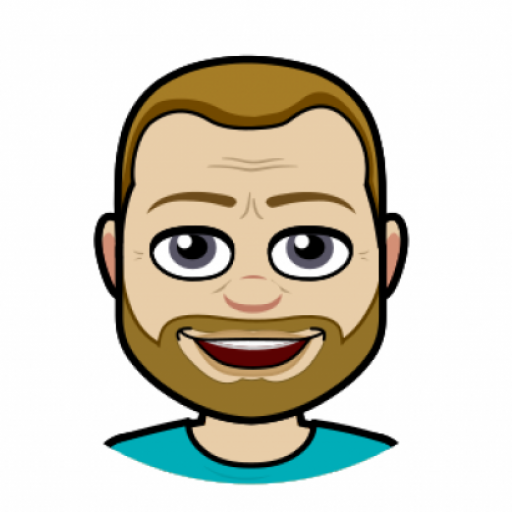 I got into blogging quite late in life, not publishing my first post until 2004 – well into my 40s!  My lifelong love of technology and communication (in all its forms), together with a fondness for the art of writing seemed to be the perfect combination to contribute a few words to the online community. But I'm no Samuel Pepys! If you're looking for deep and meaningful comments on a variety of subjects, then you've arrived at the wrong site! I only pen for pleasure! On average, my posts appear about twice per month, covering family & friends, cinema visits, eating out, holiday experiences and techy stuff. Oh, and as this is my hobby, there are no sponsored links nor adverts here – it's all done with love!
I hope you find it enjoyable, interesting and occasionally, even helpful!