Reading time:
6
minutes...


6.10am: I certainly slept better than yesterday and if they can get the service right at Breakfast after yesterday's fiasco, then all will be right in the world!
7.55am: It's breakfast time and I'm happy to report that it all went very smoothly and there was no visible wounds showing on the staff from where the 'pointy stick' had been inserted! Amazing! 😉
Guilty as Charged!
8.45am: We're off to Salisbury and our first stop will be the iconic site – Stonehenge. But not before we've made a quick pit-stop at a whizzy new EV charger located on Solstice Park Industrial Park near the town of Amesbury. It all started very well – the bay was empty! We plugged in and were soon charging Robert courtesy of the unit's CCS plug. Thirty-five minutes later we'd added another 40-60 miles to the tank and were ready to leave. Total cost? £3.33! 😁
Then things got tricky! As all EV owners will know, you normally cannot remove the charging cable from your car until the charge is switched off. In our case, the instructions on the Charger said 'present debit card to cancel the charging process'. I dutifully did this, but it made no difference – the car continued to charge and I therefore couldn't remove the cable. I tried a few more times – no change! Drastic measures were called for and it was time to press that emergency red button located on the front of the machine. I did this, the charge stopped and I released the charging cable. Success!
Now ordinarily, that would have been the end of it, but this process was to return and 'bite us on the bum' later… Read on…
Stonehenge
10.15am: We arrived at Stonehenge in good time. You can see it from the road as you drive towards the Visitor Centre – and even at a distance, it looks impressive. Once we'd parked and had our tickets checked, there was a 1½+ mile walk to the actual stones. Not for the faint-hearted, and there is a courtesy bus both ways for the 'less inclined'.
There's really nothing to say about Stonehenge that hasn't already been said, except to suggest that seeing it 'up close and personal' was impressive. Given that it was my first time and Ann hadn't seen it since she was at Primary School, made it all the more jaw-dropping. More information about this fantastic piece of engineering can be found on Wiki HERE. Definitely worth a visit if you're this way, but start saving, as for non-NT/English Heritage members it's a mighty £21.50 each to get in!
How the heck did they build this????
Salisbury
12.02pm: We arrived in Salisbury with just under an hour to kill before our 1pm 'ticket' for the Cathedral. The sun was shining, it was lovely and warm and a walk around this old town was on the cards!

Neither of us had been here before and I think we both fell in love with the place immediately! But it was sad to see so many shops in the shopping area either closed or struggling and I guess at the moment that's the new 'normal'. Architecturally speaking, it certainly had a lot to offer – even ex-PM, Edward Heath had a house here (the white one above) and the NT have got Mompesson House – an old town-house dating back to 1701 (currently closed because of the virus). I'm sure we'll be back for a more detailed look around sometime soon.
Salisbury Cathedral
12.25pm: The main purpose of the visit was, of course, the Cathedral, and it looked glorious in the sun, against the deep-blue sky. We'd arrived slightly early for our '1pm timed-ticket' but it didn't seem to be a problem and were soon looking around inside, 35 minutes ahead of schedule.
Sadly though, this was another location where it lacked a bit of atmosphere due to an absence of people. It was all lovely to look at, but somehow sad that it only had around 20-30 visitors inside.
What I WASN'T expecting to see was the world's oldest working clock (above right) dating back to 1386! It was fully restored in 1956 and it's amazing to see it working after so many years!😁
Ironically, it was good to have the space to look around and to be able to take photographs without having to wait for people to move!
1.05pm: We finished our shortish visit to Salisbury with a look at Salisbury's famous Poultry Cross (dating back to the 14th century). It did look somewhat out of place amongst the much newer retail units surrounding it though!
---
Bum Bitten!
Then things turned a bit weird! As we'd made such good progress today, we decided to revisit the EV charger that we'd used at the start of our day. Within an hour of arriving there, we wished we hadn't! Remember that earlier I said it was going to "bite us on the bum" – this was that time!
It all started so innocently…
We pulled up at the charger to see that there was a Tesla already plugged-in and another EV driver, cable in hand, next to the Tesla with a Kia Soul looking very perplexed. I did my 'Good Samaritan' bit and showed her what to do, but the problem was that none of us could charge anything until the Tesla had finished. Whilst we waited for Mr tesla to return, they got stuck into their lunch and so did we. Thirty minutes later, the Tesla driver returned to unplug.
So far, so normal…
You'll recall earlier that I'd had trouble getting the EV charger to err, stop charging – so did our Tesla colleague. I advised him to do what I'd done during our first visit and hit the red emergency button. He was a bit reluctant to do so, but with 'next door' and us in the queue for charging, he felt a bit under pressure. He duly hit the button and the good news was that it released the cable. With a big grateful smile on his face, he said thanks and drove away…
Our 'neighbour's' needs were greater than ours, so we let them charge next. Only at that point, we realised that hitting the red button had caused the Charger to completely crash – so NONE of us could use it. Our new neighbour jumped on their phone to ChargeMaster, who then reset the machine from their end (more waiting around). Success (eventually) and their car was put on charge. We waited for theirs to finish, but the combined impatience of Ann and me meant waiting 25 minutes was too long and we departed…
In the end, we 'lost' about 75 minutes faffing about. If only we HADN'T gone back to the Charger this afternoon!
---
Pewsey
Our next stop was the quaint town of Pewsey. We'd picked it because it sounded sweet and had a canal basin (Pewsey Wharf) to look round. On arrival, it was clear Pewsey was a 'one-horse-town' where the said 'horse' had left years ago. I'm sure it's a very nice place to live, but there wasn't much going on – but bizarrely it did have a railway station (Nearby larger Marlborough hasn't!). We parked in the town's Co-Op car-park and started to explore…
After a quick wander around the almost-deserted town, we discovered a pathway to a wood…
…and it turned out to be the high point of Pewsey (so far) – a gorgeous walk with some beautiful views of nature doing what it does best!
More about Pewsey…
From Country Life magazine: Although architecturally not award-winning, this large Wiltshire village, which lies to the south of Marlborough, comes up trumps in terms of amenities. 'The reason is because it serves all the nearby hamlets,' says Gill Sharpe of Carter Jonas. It has a butcher, a baker, a post office, a large supermarket and a good florist (China Rose) plus other independent shops lining its small high street. The village also hosts a monthly farmer's market and the annual Pewsey Carnival. 'It's a popular location as house prices are lower than nearby Marlborough and it's a great alternative for those seeking a village rather than town life'.
4.05pm: Our final stop was the previously mentioned Pewsey Wharf. If the fullness of the car-park was an indication of popularity, we were onto a good thing as we got the final space!
It was no indication at all! I don't know who owned all the cars, but hardly anyone was around. We started to walk along the canal tow-path but after nearly tripping over an abandoned sink and looking at the general state of the area, we turned around! The whole area looked a bit unloved even though there were plenty of barges moored along the way.
4.40pm: We returned to the car and back to the hotel.
Phew!
Today felt like a busy day! Stonehenge was not to be missed, whilst the town of Salisbury was beautiful. Our double-dabble with the EV charger put a bit of a downer on it all (but as experienced EV drivers will already know, it's all part of the EV-owner learning curve!). Pewsey was slightly disappointing, but at least it allowed us to keep up our daily walking routine where we covered FIVE MILES 😁
Tomorrow we're heading out to Heale Garden and the Cherhill Downs.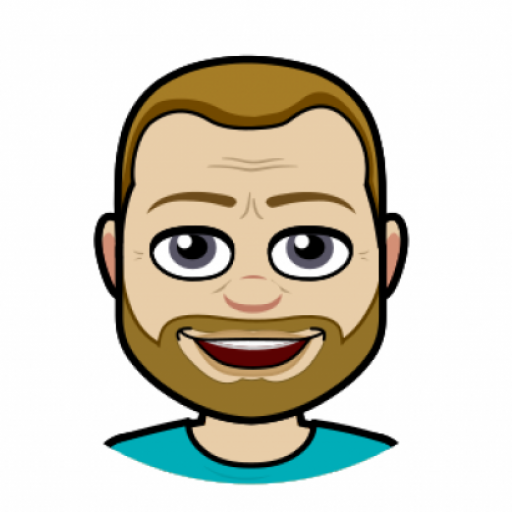 I got into blogging quite late in life, not publishing my first post until 2004 – well into my 40s!  My lifelong love of technology and communication (in all its forms), together with a fondness for the art of writing seemed to be the perfect combination to contribute a few words to the online community. But I'm no Samuel Pepys! If you're looking for deep and meaningful comments on a variety of subjects, then you've arrived at the wrong site! I only pen for pleasure! On average, my posts appear about twice per month, covering family & friends, cinema visits, eating out, holiday experiences and techy stuff. Oh, and as this is my hobby, there are no sponsored links nor adverts here – it's all done with love!
I hope you find it enjoyable, interesting and occasionally, even helpful!