Reading time:
3
minutes...

It's another cultural day-out with our friends, Dennis and Sandra, this being our eighth adventure.
Together, we've previously enjoyed:-
The Royal Armouries Museum (March 2019)
Bolsover Castle (October 2018)
Belton House (May 2018)
York (February 2018)
Burghley House (October 2017)
Hull (May 2017)
Leeds (February 2017)
Castle Howard is a private residence, north of York and has been the home of the Carlisle branch of the Howard family for more than 300 years. It's probably best known though for Granada Television's 1981 adaptation of Evelyn Waugh's Brideshead Revisited and 2008's remake for the cinema. You can read more about this stunning home on Wiki HERE.
Getting there was pretty straightforward, with part of our journey by car, and part by train. It was an early start from home though, leaving just before 7am in the dark and the damp to join our York-bound train from Peterborough at 8.18. Gosh, it reminded us of our working days! …and maybe not in a good way!
As things turned out, our journey was about as good as it gets! In spite of joining the rest of mankind on the A14 heading east, we had a straightforward journey… no queues… no jams.. in fact, it was all perfectly normal! A text-book travel experience, with only the 'car park full' sign at Peterborough causing a momentary 'wtf?!' moment (before ignoring it altogether and finding plenty of spaces!).
All aboard from platform 4, and we were soon looking for our seat for the 80-minute journey. The rail-franchise was previously operated by Virgin Trains, but they've fallen from grace in recent months and LNER has picked up the baton.
Ann had bagged us a bargain and bought 1st Class seats for just a few extra shekels. Super-comfy seats, a 'proper' full English breakfast/Bacon Butty with attentive staff were all part of the deal – OK two-out-of-three isn't bad I suppose where the most difficult decision for me was whether it's ketchup or HP*???
*HP obviously!
Our train slipped into York just two-minutes late, and we headed for our pre-arranged meeting point, the rear car-park, where we met up with Dennis and Sandra and their new family member — a BMW i3. Ahh, another experienced motorist joins the EV revolution! 😮
Twenty-five minutes later, we were parked and heading for the entrance. It's clearly a popular destination (based on how full the car-park was, even at 10.15!) and although this was my first visit Ann had been here some 40 years earlier! The extra attraction for the Christmas period in 2019 was that the House had been decorated using the theme 'A Christmas Masquerade'. It's running from 16 November until 5 January 2020, and as we were to find out, it wasn't to disappoint…
Wow! What an experience! If you like your colours, vibrant and varied (we do!) and complemented by the 'olde worlde' charm of an old House, this is THE place to spend time. Each room was drenched in colour either though the displays themselves or a range of cleverly positioned lighting.
Sunglasses should have been an optional extra, but it all worked beautifully! Take a look at the pics below…
It was real assault on the eyeballs (in a good way) where every successive room seemed to be bolder and brighter than the previous…
The old and the new working very well together…
…and no Christmas theme would be complete without err, a tree would it..?
…or the table set for Christmas..?
…and even in places where there wasn't a Christmas theme, it was still very beautiful!
We were all impressed by how lavish the House looked. After a well-deserved coffee break we headed outside….
It was a cold day, and were all glad we'd packed gloves – it was VERY muddy too where we found ourselves constantly checking the 'road ahead' to avoid sinking! 😮
Having said all that, it was a lovely day to wander round with the winter sun, a bright blue sky and occasional breeze.
Bracing but beautiful!
It was now approaching 1.30, so we decided to have lunch at the Courtyard Café on-site. After a short wait for a table, we were soon served and tucking-in. The food was delicious and a perfect end to our visit.
We finished our visit with a brief look round their Garden Centre and then it was back to the i3 and the short journey returning to York station. We said our goodbyes and located our train back to Peterborough. Toasty-warm on the 16.03, we arrived back at Peterborough station just after 5.30, and we were soon on our way home.
It had been a great day. The House had impressed us all – inside and out – and it was good to see Dennis and Sandra again!
All the photos and none of my chat HERE
🎅 Merry Christmas! 🎅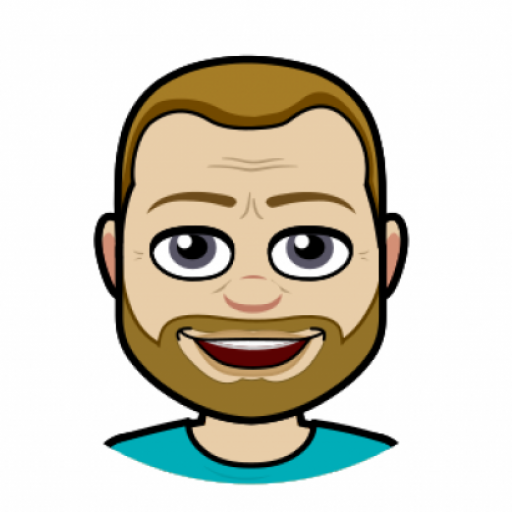 I got into blogging quite late in life, not publishing my first post until 2004 – well into my 40s!  My lifelong love of technology and communication (in all its forms), together with a fondness for the art of writing seemed to be the perfect combination to contribute a few words to the online community. But I'm no Samuel Pepys! If you're looking for deep and meaningful comments on a variety of subjects, then you've arrived at the wrong site! I only pen for pleasure! On average, my posts appear about twice per month, covering family & friends, cinema visits, eating out, holiday experiences and techy stuff. Oh, and as this is my hobby, there are no sponsored links nor adverts here – it's all done with love!
I hope you find it enjoyable, interesting and occasionally, even helpful!