Reading time:
7
minutes...
It was off to Janine's Wedding today. Her husband-to-be, Chris is from Ohio, USA, so it's going to be a true Anglo-American event. The event is at Hedingham Castle (so that'll please our friends from across the Pond!) and we're making a few days of it, as the big day isn't until tomorrow – Friday.
The Wedding celebrations are actually spread over three days and it's going to be very American by design. We're promised plenty of 'theatre' and some deviation from the Brit equivalent! First, it's a Fish and Chip Supper tonight followed by the event itself tomorrow, and finally, a post-Wedding Brunch on Saturday.
We're staying at The Swan, Long Melford (a Michelin-listed boutique, two-rosette restaurant with rooms) just down the road for a couple of nights.
"Dilly Dilly!"

Hedingham Castle
---
Thursday
But before our first Wedding of the year, we planned to take in some nearby National Trust properties. First stop today was Ickworth House & Gardens.

In spite of the major roadworks on our outward journey (whilst they re-shape the A14 locally) our drive was pretty smooth, with just a couple of stop-start moments. Consequently, we were there in just under an hour-and-a-half.


I'm not sure how we've NEVER managed to have visited here before – and it turned out to be a real treat! The House opened at midday, and when we arrived around 11.45, it looked like most of Suffolk already knew about this gem, and was already there – clearly a very popular place!
Architecturally speaking, it was very unusual – the original House was on the left and right with a central circular part (the Rotunda) in the middle. Actually, the left hand side is now a Hotel owned by the Trust, whilst the right hand side (the West Wing) was for Visitors.
First, a bit of history to put it all into context: The estate was originally owned by the Abbots of St. Edmundsbury. The land was acquired 1432, when Thomas Hervey married. The then 'House' took 47 years to build and the locals held their breath as the unusual design began to take shape. The area (and England, as a whole) had never seen a design like it, and it was to become the family home for the next 500 years!
But not without some tweaks along the way…
In 1701, the 1st Earl demolished the mansion and developed plans for an even grander abode, as this modest medieval House eventually became a turreted Tudor mansion. As part of the re-building, he moved out all the locals in the immediate area to make way for the grander version of this property – understandably, he didn't hit it off with the 'ordinary folk'!


In more recent times, power and money appeared to take its toll. The previous Marquis (No. 7) had been a bit of a naughty boy, and managed to spend his way through £7m of drugs in less than 10 years – and to add insult to injury, he lost the £30m family fortune too!
Being taken on by the National Trust probably saved this property from certain oblivion. The NT acquired it in 1957, in lieu of Death Duties, and converted part of it into a hotel as recent as 2002.
Fast forward to 2018 where the current Marquis (no. 8) have moved out and live in a nearby modest dwelling.

There was plenty to see, and it had been restored by the NT to an extremely high standard. What made it extra special were the little touches – hats and coats from the period, letters dated from the 50s on show in the writing bureau and plenty of quotes from the downstairs-staff reproduced on some of the walls.


Superb in every sense and it's going to take some beating!
Our second and final stop supporting The National Trust was Melford Hall, after a thirty-minute twisty-turney drive through the lanes of Suffolk.

As we all know, during his time on the throne, Henry VIII, after a strop with the RC Church, took possession of many houses of religion, and this affected Melford. It became a royal property in 1539 and was then leased to Sir William Cordell, a member of the rising middle classes. Sir William Cordell was eventually granted the estate of Melford in 1554 by Queen Mary I, having helped her accede to the throne.

1651: Almost a hundred years later, Sir Robert Cordell became the owner of Melford, after the previous owners experienced some financial difficulties. The Hall was in a bad condition due to it having been vandalised during the Civil War. Robert was the MP for Sudbury and Sheriff of the county and he undertook a programme of refurbishment and reparation.

1786: Another century, another major development! Near the end of the eighteenth century the house was put on the market for the first and only time in its long history. It was sold to Harry Parker by the third husband of the deceased Firebrace's wife, William Campbell.

But for many, the significant bit of its history was that Beatrix Potter once stayed here and there's a very interesting book on display that shows her skills as a painter.

Superb stained-glass…


…some very interesting letters from the 50s including some around the time of the NT's acquisition.


The Hyde Parkers who have modified the house through the ensuing period, still live in Melford Hall to this day and it's a superb Tudor Pile!
But that was enough culture for one day, and we headed for our bed for the next couple of nights – The Swan at Long Melford.

Our original room (Room 3) was thoughtfully swapped for Room 4 due to the excessive heat in the former. Our new home was still warm but well-equipped with all that we needed – and more – including a posh coffee-maker and helpfully, an industrial-scale electric fan.

Just time for a short 'feet-up' session before heading off to the first part of the Wedding Celebrations. This was the Fish & Chip evening at The Old Vicarage, Castle Hedingham – a massive house (for a Vicar!) featuring NINE bedrooms, numerous rooms and a very large cellar that included a Pool Table and Gym.

We were introduced to many of the American guests and they made for very easy company. It turned into a superb evening, and a great way to 'break the ice' for tomorrow. The evening finished with the (apparently) American Tradition of the Bride presenting a cake to the Groom…

All-in-all, we all got on really well and it was a real party atmosphere. We called it a night around 9.45 and wandered down the pitch black road to retrieve the car. So far so good, but what seems to be turning into a pattern for us when we're returning from events, we got caught up in a massive road diversion preventing us taking the direct route to Long Melford. The diversion signage wasn't brilliant either, but after an extra 30 minutes on our journey, we arrived back in our room.
---
Friday
The Bed was super-comfy and we woke, bright-eyed and with tails bushed – ready for the celebrations ahead! First stop though was breakfast – and it didn't disappoint. The Full English went down a treat, as did the fresh fruit, coffee, tea and fresh fruit-juice.

Fuelled-up, we then decided to take a walk down the High Street, mainly for a spot of exercise, but also because it's very, very (very) long (I guess that's how Long Melford got the name!). However, it all seemed a bit 'Sleepy Hollow' as most of the shops were closed, even though it was almost 10am!
Luckily, in contrast, we noticed a couple of Antique Shops with their doors open, so we took a wander round those before crossing the road, to check out the rest of the shops. Things were starting to get busier (but not by much) and we did eventually see the town almost buzzing. With our retail therapy complete, in the shape of four wooden spoons and a casual top for Ann, we were soon back in our room getting suited-and-booted for the main event.

And at just after 1.30, we set off for Hedingham Castle. We soon arrived and the weather forecast so far, was pretty accurate – thankfully dry!
A short walk over the bridge and up the narrow staircase and we'd arrived! Strangely, the Routemaster Bus with the majority of guests on-board had NOT! We chatted with Roy's brother Ray and his other-half Jane for a bit and when the Bus finally arrived, there was just time for everyone to get a drink before we headed down the narrow spiral staircase to where the Service would take place. This was a tricky journey for all the Guests in heels – and the Groomsmen, who, on arrival, had taken advantage of the wheelbarrow full of Beer, to aid challenge their navigation skills!

There was an extended pause before the Service started – kicked-off by the spreading of petals along the bridal-path by one of the very young members of the wedding party – little Eleanor.
As this was an American-style wedding, there was plenty of 'theatre'. We had the parade of Groomsmen and their respective partners (finishing with an individual man-hug from the Groom) before Roy and Janine made their entrance. Janine looked stunning (as did Roy!). Roy had to formally confirm he was giving Janine away, and as part of the theatre the Bride and Groom read out their commitment to each other. Roy kicked-off proceedings and Chris's Dad officiated, and it all sounded, looked and felt fantastic.

With the Service over, everyone followed the married couple over to the House where there was a wide range of drinks on offer. Then it was out into the Gardens (in superb condition given the dry weather) for the official – and less official – photographs.

Front Row: Tim, Kathy, Me, Ann, Pat & Greg
Back Row: Gerry, Mariann, Ron, Becky & Brian (Groom's Parents) & John
A gazillion of photos followed and after a quick check of the official Table Plan, we headed for our allocated Table – Table 5 – that we were to share with a number of new-found American friends.

Wow! What a friendly group. We were soon chatting away like old friends about this-and-that with plenty of laughter along the way.
The Speeches then followed. Unlike a typical Brit Wedding, there were some extra contributors: In addition to the normal Father-of-the Bride's (nice one Roy, it was perfect!), Best Man's and Groom's, we had the luxury of the Chief Bridesmaid's (Lauren), the Maid of Honor (Scarlett) – all really good – especially Lauren's.
Music was courtesy of a live Band (superb!) and a DJ (not so much). It was a real party atmosphere and Ann and I spent a lot of time on the dance-floor (I even got to dance with Roy!). But no-one could up-stage the happy couple – there's was a lot of love in that room tonight!


Wow! The evening passed really quickly. The weather was briefly disobedient, failing to follow the forecast at one point, with lightning, thunder and a torrential downpour. After some more 'dance-floor action', we called it a night and at just after 11, we began to say our goodbyes (even though we're probably seeing most people tomorrow!) and took the perilous walk in the dark, back the car.
Last night's detour was still in force, but we navigated it with ease, and were soon back at The Swan for our final night.
Five-to-midnight – and we're all partied out! What great day!

---
Saturday
A super-lazy start to the day, after yesterday's very happy event. Next stop The Mill Hotel, Sudbury for the 11am 'post-Wedding Brunch' event.

It was only about 15 minutes away and although the parking was a serious challenge nearby, they did have an official car-park just up the road.
We were one to the first to arrive, but within minutes we were re-acquainting ourselves with most of 'Table 5' from last night – a perfect reunion!
We stayed for just a butty and a cuppa (there was plenty of traditional 'Full-English' food on offer!) but had plenty of time for a longer natter with our new acquaintances from 'across the pond'.
We said goodbye to everyone around 12.30 and after a trouble-free journey home were indoors by 2.15. Wow! what a fantastic few days away. The Wedding was he highlight of the year for us, and it was good to see Suffolk again!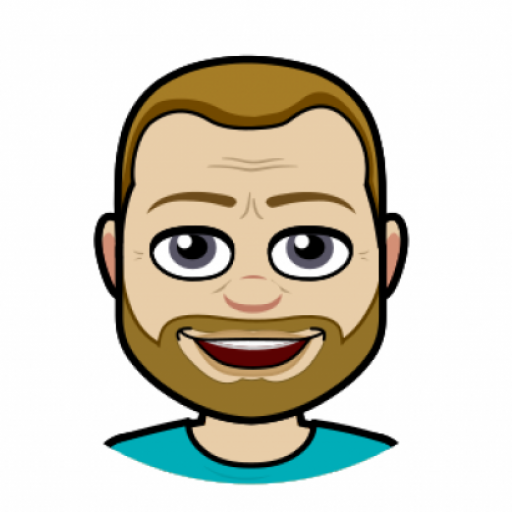 I got into blogging quite late in life, not publishing my first post until 2004 – well into my 40s!  My lifelong love of technology and communication (in all its forms), together with a fondness for the art of writing seemed to be the perfect combination to contribute a few words to the online community. But I'm no Samuel Pepys! If you're looking for deep and meaningful comments on a variety of subjects, then you've arrived at the wrong site! I only pen for pleasure! On average, my posts appear about twice per month, covering family & friends, cinema visits, eating out, holiday experiences and techy stuff. Oh, and as this is my hobby, there are no sponsored links nor adverts here – it's all done with love!
I hope you find it enjoyable, interesting and occasionally, even helpful!