Reading time:
4
minutes...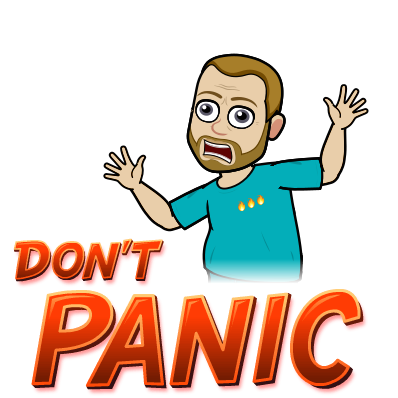 Warning: This Blog contains a serious amount of techy nerdiness, and (more scarily) me attempting some DIY.
It's not for the faint-hearted, so if you are easily shocked, please click HERE to exit!

OK, so I've had my new whizzy Amp, sorry 'AV Receiver' for just about 12 months now, and recently re-cabled it all so that it took over the sound processing from the TV and the DVD player. Why?, to take advantage of recent additional sound technologies including Dolby Atmos. Easy-peasy! and so far, so normal!


But one niggling little techy-doubt remained as the we'd noticed that every so often, the BT Router had a major wobble causing the Amp AV Receiver to stutter when playing music via the 'net or from the Home-server. Additionally, downloads to the TV were becoming a bit unreliable too. Finally, my latest techy purchase of the rather clever ChromeCast Ultra dongle was behaving very erratically and not living up to its promises.

ChromeCast Ultra
They all had one thing in common – they were all wirelessly connected to the 'net. After a longish chat with the boffins at BT, we concluded that their new, recently delivered shiny new router – the BT Smart Hub – wasn't quite so smart at handling the numerous incoming net connections – both wired and wireless. BT muttered something about 'BT Routers aren't designed to handle more than about 8 wireless connections' – so, in layman's terms it was simply 'overloading' – perhaps another reason NOT to have kids… with Phones… and Tablets… and X Boxes as well!


After a bit of reluctance on BT's part, they agreed to send back my previous 'outdated' router – the previous generation BT HomeHub 5. Of course, it never arrived (thanks BT!) and after a few follow-up calls, two week later, a shiny new 'old' one finally turned-up.
After a major exercise in re-connecting all our wireless devices back to their old friend, things appeared to be much better. But I spoke too soon, and after about a week, wireless connections around the house started to drop-out again. On the plus-side however, at least the wired connections were now behaving.
So I concluded that it was just the wireless devices that couldn't seem to hang on to their connection.
Then, in a moment of clarity (increasingly rare these days) I realised that a reasonably straightforward – and cheap – solution was possible! One that would reduce the number of wireless connections AND improve the stability of the whole network – Replace the unstable wireless devices' connections with their wired equivalents.
So, specifically, I needed a wired connection for the:-
…but unfortunately, the HomeHub 5 was located nowhere near these devices (it's never simple in this house!) and to make it even more challenging there wasn't enough spare Ethernet sockets on the back of the Hub anyway, to feed all my devices.

Netgear Unmanaged Ethernet Switch GS308-100UKS (less than £20)
After a bit of research online, I realised that all I needed was a multi-port unmanaged Ethernet switch as well as what seemed like a healthy supply of Ethernet cabling to run around the outside of the house and some shortish cables for the devices themselves. I could have used the much simpler Powerline option, but they didn't solve the problem.
Thanks to Mr Amazon, everything I needed was delivered more-or-less a few hours after I'd clicked on the order. That left just the following to-dos:-
Colour-code/label the switch ports and cables
Dress-rehearse all the connections
Drill three holes in the side of the house – one near the router, one near the TV/Sky Q Box/DVD Player and finally, one near the AV Receiver
Laying the cable round the perimeter of the house from the Router to the Switch and re-cable/connect the devices
Test everything!
9th February: Colour-code the Switch ports and Cables
Probably the easiest part of the job, once I sourced some sticky dots with enough colour variation
11th February: Dress Rehearsal
The Lounge looked like a 'death trap' with cables strewn all over the place. The area near the TV was especially dangerous with the TV and DVD unit out so I could get around the back to make the connections. Luckily, Ann was away, and the operation went smoothly with every device working as it should. I cleared up the cables ready for the live event.
15th February: Drilling the Holes
I needed a very (very) wide drill bit for this, and a real 'big-boy' drill – neither of which I own. Step forward Mick, our local Sparks with son and heir, Ash who completed the job in record time – cheers Guys!
16th February: Laying the Cable
Actually, this turned out to be the most hazardous part of the job – it even drew blood! Where the hole from the Router protruded outside the house, it just happened to coincide with the thickest, thorniest rose bush we own. Trying to get my hands behind it without 'testing' the thorns was impossible – as a result, there was literally blood on my hands!
All that was left to do was to buy some extra cable clips to tidy everything up.
17th February: Testing
In spite of my industrial injury, adding the cable clips was a simple task – now it looks a lot tidier. More importantly, perhaps, I'm pleased to say that it's all been VERY worthwhile. Sky downloads are now much more stable (and faster too!), GoogleCast is rock-solid, and there's no more drop-outs with our streamed music.
Job done! Total cost was less than £50 (including the plasters!)

---
…and two-weeks later, flushed with the success, I decided to 'upgrade' the Switch!
With the unmanaged switch working like a dream, I decided to 'raise my game' and upgrade it to the equivalent managed version. Specifically, my new 'toy' is the Netgear GS108Ev3. The difference, if you're not into Ethernet Switches, means that this one can be managed and monitored remotely via a browser or the supplied software.

This means I can now do all sorts of things I couldn't do with its predecessor, including:-
See how much data is being channelled through each port
Prioritise a port so that if congestion occurs, certain ports take priority (such as the streaming of music or downloading of movies)
Set the speed of the port (or leave it to handle the speed automagically)
Check for faults in the cables
…and much more

So, all I needed to do was swap-out the original Switch, plug in the various cables, connect it to the mains and check for flashing green lights…

…and then see what the 'traffic' is like…

…and it was all working just fine. If you're wondering about the two ports – '2' & '3' with '0' traffic, they're spare for any additional kit in the future!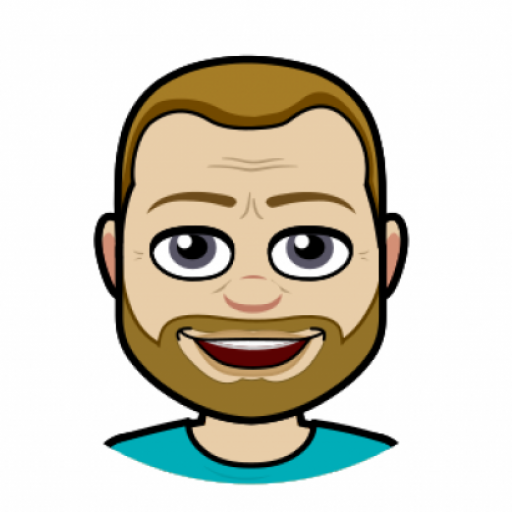 I got into blogging quite late in life, not publishing my first post until 2004 – well into my 40s!  My lifelong love of technology and communication (in all its forms), together with a fondness for the art of writing seemed to be the perfect combination to contribute a few words to the online community. But I'm no Samuel Pepys! If you're looking for deep and meaningful comments on a variety of subjects, then you've arrived at the wrong site! I only pen for pleasure! On average, my posts appear about twice per month, covering family & friends, cinema visits, eating out, holiday experiences and techy stuff. Oh, and as this is my hobby, there are no sponsored links nor adverts here – it's all done with love!
I hope you find it enjoyable, interesting and occasionally, even helpful!