Reading time:
3
minutes...
Here we are then, all set to enjoy a Gambles Weekend… and then some…
Saturday
The extended weekend began with us travelling down to Stevenage Station for 11am to pick up Denis. Then it was off to Roger, Jane and Oliver's for the Bank Holiday weekend. Bev was unable to join us because of her nursing duties for Lincoln FC.
We arrived at the station with about 10 minutes to spare, and after some juxta-positioning to find a parking space (the drop-off/pick-up point was busy!), Ann headed for the Platform to meet her Dad.
Mission accomplished, as although Denis's train for a few minutes late leaving, it made up the time during the journey, and on the stroke of 11, the Train pulled-in. Staff were on hand to assist (Well done Stevenage Station!) and they both were soon heading in the direction of the car's boot!
Although the weather had been wet when we left, it was actually quite sunny by the time we got to Ridge House.
And that's how it stayed for the rest of the day. The dinner table was already prepared for the banquet that was to follow (always a good spread when we're here!!) – and we weren't disappointed. Moroccan Lamb followed by individual Trifles, all finished off with a Cheese Board. Scrummy!

After a lunch like that, there was only one thing to follow – a snooze in the Sun!

Snoozing over, it was then a joint effort on the current jigsaw that Roger and Oliver had already started. I contributed just one piece – others did a lot better!!
We finished the day by watching the 2015 film: Woman in Gold starring Helen Mirren and Ryan Gosling. Roger had recorded it back in May (from BBC2) and I'm not sure how I missed it back then! Even more bizarrely, Ann said she had seen the film recently – but I definitely hadn't !!! Weird!
It turned out to be one of the best films I've seen this year…

Sunday
A lazy start to Sunday consisting mostly of a lie-in and a late breakfast.
..and after a fab brekky, it was a strict case of do-nothing-until-lunchtime!, taking advantage of the gorgeous weather here.
..and that's how the weather stayed for the rest of our time there. So very unusual for a Bank Holiday – gorgeous weather that lasted more than an hour!

After a few more games of Swingball and some more extreme jig-sawing…
…it was time for lunch.
Again, yummy all round and fit for nothing afterwards!
After a bit of a chat, it was time to pack up our stuff and head for the A1! It was probably our best journey home for ages – just under an hour-and-a-quarter (as the roads were empty).
Monday
We spent the day mostly getting ready for Roger, Jane and Oliver's return tomorrow, but we still had time for a walk and a bit of sunbathing in the garden – I think it was even hotter than yesterday! Some BBC weather reports suggested it was 'the hottest late August Bank Holiday Monday since records began'. In fact, the evening was pretty warm too, and we sat out in the garden with all the lanterns lit until around 9.30.

Tuesday
Our turn to do the hosting with Roger, Jane and Oliver staying over for a couple of days. After dropping Denis back at his, Roger, Jane and Oliver arrived at ours just before 5pm. They'd had a good journey all the way to Denis's and took in some local sites on their way to us. Oliver was navigating, and he did a good job getting through town at peak time.
Ann had spent the day removing the final specks of dust that had had the cheek to land since we cleared-up yesterday, whilst also preparing the evening meal.

Vegetarians look away now!!!
You can't really go wrong with Steak and we weren't disappointed with the feast that followed (including Claverty and/or Cheese for dessert!)
We finished the evening round the TV watching the 2016 movie – Allied starring (the-not-so-hunky-these-days) Brad Pitt and Marion Cotillard. A bit of a slow burner this one, but it turned out to be a really good story – with a very in-American-movie ending. Worth a watch, but keep the Kleenex handy for the final scenes!
Off to the 'land-of-nod' around 10.30 forgetting to swap the cars round and put out the wheely for Wednesday morning!
Wednesday
Ann and I were both out today doing our volunteering. Meanwhile, armed with a picnic and a not-so-nice weather forecast, the Gambles headed out to take-in the sites of Rutland and the surrounding area, getting back just before 6pm. It had been a full day for them exploring Stamford, Oakham, Pitsford – and probably everything in between!
We gave the dishwasher and Ann a rest from the kitchen chores and headed out for a return visit to the nearby (ish) Thornhill Arms for our evening meal.
You really can't go wrong here! Usain Bolt levels of service – always with a smile – followed by super-generous portion sizes always mean it's a great place to go for nosebag (three courses for under 15 quid!). In fact, the volume served clearly beat some of our guests tonight – even though we all opted for the TWO-courser!
We finished the day with a cuppa back at ours accompanied by some Apple Pie!
Thursday
Time for Roger, Jane and Oliver to head home today. It's been great seeing them all again and the best thing of all was that we all had plenty of time to catch-up and chat. As they left at around 10.15, so did I, heading for Cambridge and a meet-up with Sally.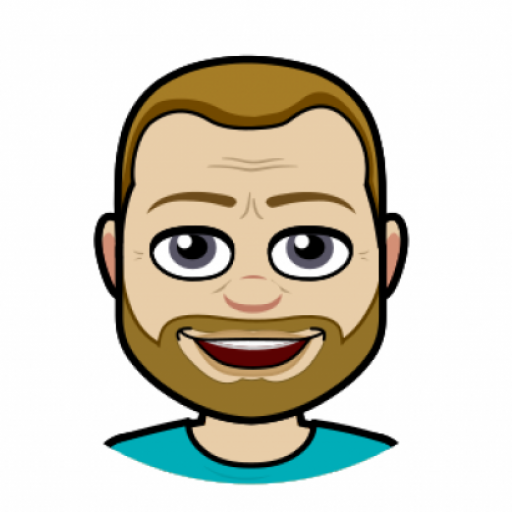 I got into blogging quite late in life, not publishing my first post until 2004 – well into my 40s!  My lifelong love of technology and communication (in all its forms), together with a fondness for the art of writing seemed to be the perfect combination to contribute a few words to the online community. But I'm no Samuel Pepys! If you're looking for deep and meaningful comments on a variety of subjects, then you've arrived at the wrong site! I only pen for pleasure! On average, my posts appear about twice per month, covering family & friends, cinema visits, eating out, holiday experiences and techy stuff. Oh, and as this is my hobby, there are no sponsored links nor adverts here – it's all done with love!
I hope you find it enjoyable, interesting and occasionally, even helpful!