Reading time:
4
minutes...
Saturday
It was a very pleasant drive up to our good friends Ralph and Karen (Best Man and Maid of Honour back in the day). This time though, with a small difference – they've moved house, literally just down the road!
It was good to be catching-up again, as the last time we were at theirs was the May-Day Bank Holiday last year. We enjoyed a quick tour of their new place and then settled on the patio for some stunning views across the Derbyshire countryside.
…and some light refreshment!
Then it was of out for our evening meal – somewhere we've not been before in Matlock – the Herd Restaurant. Not surprisingly, it catered mostly for meat-eaters with a wide range of steaks on offer, including a mighty 32oz variant!
A lovely leisurely walk through town and over the Bridge…
Looks like Herd is in the old Midland Bank building…
The food was pretty good. The set up is that you choose your Steak and with it, two 'free' accompaniments, plus a Sauce. I opted for the Fillet with Chips and 'Herdslaw' (simply a rebranded coleslaw) together with one of their super-spicy sauces – Mexican Chimmichurri. It was all yummy, but with a few minor issues (my flat Coke, Karen and Ralph's Kevlar-coated cheesecake base and Ann's peas). Their Menu is HERE.
As expected, for a Saturday night (especially a Bank-Holiday one!) it was a busy place and towards the end of our meal, it became pretty noisy due to the sheer volume of people and the slightly weird acoustics.
When the meal was over, we took the longer walk back to the car via the 'restaurant-side' of the High Street that also took-in the local (temporary) Fayre.
Back at base, we finished-off the evening watching the film Stretton (starring Derek Jacobi, Dominic Cooper, Austin Stowell and Gemma Chan) via Amazon Prime Video on Ralph's rather superb new Panasonic OLED TV. A pretty good story – a sort of James Bond Lite with Boats – with the London scenes filmed around the Docklands.
We crashed-out about 11pm. 💤💤💤💤
---
Sunday
We slept well but woke-up really early (I think it's the light mornings). After a healthy fruit, yoghurt and nuts brekky, we settled down to the priority for the day – looking at the various options for a possible Cruise for the four of us in 2020!
With the serious work for the day completed (it's a tough life!), we headed out for Lunch out through the very busy Matlock Bath, full of ice-cream eating pedestrians, serious bikers and everybody in between! Some 40 minutes later, we arrived at the very quaint (and busy) Biggin Hall Hotel.
The promised thunders-storms hadn't arrived as forecast, so we took advantage of the beautiful weather, sitting outside for our pre-lunch drinks, perusing the Menu and admiring the scenery!
Half-a-Guinness and a quick chat later, we were invited to our table…
It was a long leisurely affair – just how it should be on a Bank Holiday Sunday! We had the perfect spot in the restaurant (suitably ventilated and near the Bar). The verdict? All three Courses were simply delicious!
The Menu offered a variety of three courses of 'good English grub' from Roasts to Sausage and Mash, and with the Staffs' brisk but efficient service, we were soon tucking into our chosen fave!

Smoked Mackerel with a Horseradish & Potato Salad
Sausage and Mash followed by Peach Sponge
We didn't even have room for Coffee, and just after 3pm, we paid our bill and headed back to the Tesla. And then, just as we left, much later than planned, the Heavens opened. Luckily, we were only a very short distance from where Ralph had sensibly parked, so we kept dry. Amazingly, less than a minute later, the rain stopped, and the Sun came out – and that's how it stayed for the rest of our return journey.
We took the long, more scenic route, firstly, taking in Carssington Water. It looked like most of Derbyshire was there before us, so we didn't stop and instead, just took in the views.
Our final stop of the day was Middleton Top on the High Peak Trail. This was also pretty busy, however, between the four of us, we couldn't even locate enough cash for the car-park, so we weren't able to stay long!
Still, don't tell the Car-Park Attendant (who initially was nowhere to be seen, but re-appeared just as were leaving), but we left Karen in the car, whilst the three of us headed for the main attraction – Middleton Top Engine House – a really impressive bit of 'steam history'. Restored in 1829, it's a winding engine built by the Butterley Co. for the Cromford & High Peak Railway and (unbelievably) in use right up until 1963 hauling wagons on cables up the 708 yards of the 1 in 8¾ Middleton Incline!
Carefully not trying to attract the attention of the Car-Park Attendant, we exited in the most graceful of fashion (much easier in a near-silent Tesla!) and headed back in the direction base – and a welcome cuppa.
Ralph and I watched the Grand Prix, whilst the girls, err didn't!
We finished our day watching The Greatest Showman on Blu-ray.
---
Monday
Another good night's sleep was followed by a very leisurely breakfast before packing-up our stuff and heading home. It's been a great short-break and good to see R and K's new home. The journey back was almost trouble-free (apart from an 'incident announcement on the overhead boards coupled with a deserted northbound carriageway. By the time we got to the supposed 'spot', it was all clear on our side and the opposite carriageway was flowing. Weird!
We were home by noon and then it was straight off to Sean's to tidy-up his garden.
On arrival, it was 'spot the Costello' as John, Trish, Sean and Trish's Mum were there all involved in essential garden maintenance! That made our job a lot easier and within a couple of hours, we'd done all we could and said our good-byes.
Wow! Another busy, but enjoyable Bank Holiday! 👍😁👍😁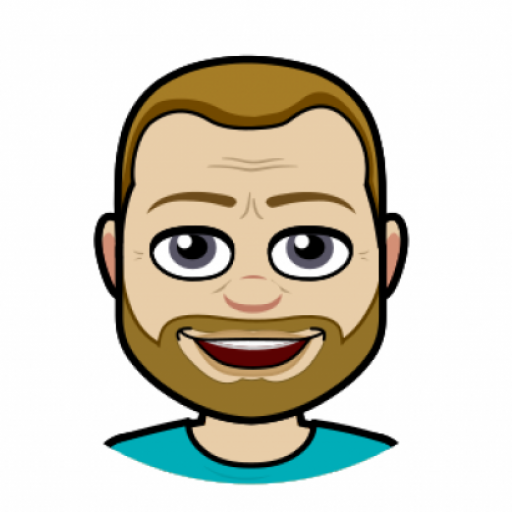 I got into blogging quite late in life, not publishing my first post until 2004 – well into my 40s!  My lifelong love of technology and communication (in all its forms), together with a fondness for the art of writing seemed to be the perfect combination to contribute a few words to the online community. But I'm no Samuel Pepys! If you're looking for deep and meaningful comments on a variety of subjects, then you've arrived at the wrong site! I only pen for pleasure! On average, my posts appear about twice per month, covering family & friends, cinema visits, eating out, holiday experiences and techy stuff. Oh, and as this is my hobby, there are no sponsored links nor adverts here – it's all done with love!
I hope you find it enjoyable, interesting and occasionally, even helpful!