Reading time:
7
minutes...
Day 0 – Arrival (Saturday, 29th)
4.10pm: So, here we are at '2 Dix Cottages', courtesy of Norfolk Hideaways in the village of Thornham. It took us around two hours to get here (10 minutes of that was the last 20 yards trying to find the place) and we're staying here until the 2nd, seeing-in the New Year.
Jo, Janet and Carol arrived just ahead of us and were in the process of unpacking when we arrived.
First impressions were good: a spacious cottage with everything we needed, although parking was a bit, ahem, tight!
With the priorities sorted – drinks, cake and wifi password – and bedrooms allocated, we were all soon settled in.
8.00pm: We had booked our table literally next door at The Orange Tree, Norfolk's Dining Pub of the year for five years running! Sadly, Jo wasn't feeling 100% and opted to remain back at base.
We arrived early at the Bar for our 8.30 Table – and found ourselves competing for attention with two other customers and a dog (yes, really!). The latter had two paws on the Bar and seemed to be doing a better job than us in getting served!! We learned that the Pub actually specialises in Menus for our four-legged friends (yes, really!)

We became a close second to the Pooch and a quick word by Janet with the Restaurant staff saw us shown to our table ahead of of our scheduled time.
It was a varied Menu and the variety didn't disappoint. We all fancied a Dessert, so we skipped the Starters. Whilst Janet and Carol opted for the Fish & Chips and Ann for the Halibut, I chose the Thai Chicken Curry. The Service was appropriately attentive and we waited just long enough to feel assured that the food was being created rather then simply re-assembled or (even worse) thawed-out. Desserts followed – and they were equally yummy!
9.55pm: We skipped beverages, preferring instead to make a dent in our alcohol stash back at the House. A short stagger across the road and up the kerb back to Base and we were soon slurping our fave night-cap.
We spent the rest of the evening round the TV watching/enjoying/suffering one of the Fast & Furious films on ITV2 – pure escapism and not a bit of it based on anything approaching reality!!
11.15pm: That's it! Another Saturday night, another fine meal with friends!
Tomorrow, weather permitting, we'll probably explore the local area on foot.
---
Day 1 (Sunday, 30th)
In bed until 8.45? Surely some mistake?
After a lazy breakfast, we decided to keep it local today. We're on a mission to locate some wood for the wood-burner (as the central heating is on a go-slow).
11.05am: Out and about heading for Thornham Beach and Holme Nature Reserve. It looked like a lot of other people had the same idea too! It's obviously a popular pastime on Sundays round these parts.
The weather got warmer…and so did we. After a brief stop for the loo, we headed along the Beach and slowly headed back towards the Cottage. All-in-all we reckon we walked almost 5 miles!
But all that walking had made us a bit peckish! Thank heavens for Thornham Deli that just happened to be on our way back.
It seemed that the whole of Norfolk had the same idea and consequently, the place was packed, the car-park was full too! There was no chance of us getting a table INSIDE so we braved the elements outside and grabbed one of the tables around the perimeter of the Deli itself.
1.15pm: Their prompt service meant we were soon tucking into teas and coffees helped along with their own homemade Sausage Rolls!
2.45pm: The temperature in the Cottage had been a little on the cool side before we left this morning, so luckily the Deli also sold kindling and wood. I say 'luckily', but once we were back inside, even with Jo and I exercising our best fire-lighting skills, the wood-burner was having none of it!
3.00pm: So, whilst Carol and Janet prepared drinkies, Ann prepared the Veg, Jo and I gave up temporarily and watched the ground-breaking Bandersnatch on Netflix. Well, at least the heat from the oven heated up the room!
4.05pm: Movie time! We've got plenty to choose from here and after a bit of techy-bashing by Jo and me, we hooked up her PlayStation to the TV and we were all set for the film Christopher Robin on DVD…

A cute film and just right for this time of year! It was also an opportunity to try out Ann's homemade Apple & Blueberry Crumble, BEFORE the main meal!
6.00pm: At last, after Jo had another go, the fire 'took'

..a cosy evening ahead promised!
7.00pm: The main meal of the day! A full roast! Janet had slow-cooked a beef joint, for about 8 hours. Keeping it company, a vast array of Veg all washed down with a bottle of Red!
7.50pm: A fab meal… with minimal washing-up too! (thanks to the Dishwasher!)
All that was left to do was catch a bit of TV – 'Antiques Roadshow' and the non-singing version of Les Misérables from the BBC – and top-up our glasses!
Hunstanton tomorrow (weather permitting) followed by our new year's eve meal at The Lifeboat Inn.
---
Day 2 (Monday, 31st)
8.25am: Another lie-in? This is becoming a habit!
10.05am: Breakfast (including a political discussion)
11.05am: Off to Hunstanton…, that sophisticated and refined resort on The Wash, marginally more up market than Clacton sur Mer…
11.25am: It was only a ten-minute-or-so drive and we were soon manoeuvering into position for our first stop: Le Strange Old Barns (after me over-shooting the limited parking right outside!). It was great inside – a real variety of 'this-and-that' shops with plenty of locally-produced creations from paintings to pretty jewellery.
12.15pm: Next stop was just half-a-mile away along the Cromer Road for some free-parking that put us in an ideal place to walk down to the beach.
As expected (perhaps for a cold-but-dry new-year's-eve) it was pretty busy – plenty of locals and visitors braving the biting wind! You could tell the locals as they were ones in t-shirts!

After a bit more wandering, we agreed on a pit-stop…


…a quaint looking tea-shoppe of the 'old school' type: no fancy coffees, just proper table-cloths and a big smile! Unfortunately, there was no cake either, as their delivery was late – and the slices we saw on show were 'reserved'. It wasn't a great start, but 15 minutes later, all was forgiven as the delivery had arrived. We now had a hot beverage AND a slice of cake each – perfect!



2.05pm: After a wander round some more of the gift-shoppes, we took a last look at the views of the town before taking the drive back to the Cottage – but not before picking up a few essentials to help with the celebrations tonight from the local Sainsbury's!
3.15pm: Movie time again! Whilst Ann took a nap to recharge her batteries for tonight, we dived into the stash we'd brought with us…
…and chose The Hitman's Bodyguard
5.00pm: Film over, it was time to get prepared for the main event for today: The Lifeboat Inn's New Year's Eve Meal…
6.50pm:Time to brave the elements and head for our destination…
7.05pm: We're here! And it's certainly well supported. We were shown to our table and once we'd got rid of our coats, we chased-down the canapés! Yummy!
Well, six courses later, what did we think of the meal? Well, the seaweed was an acquired taste – and I really wish that someone else had acquired it! Yuk, it tasted just like err… seaweed! The Cucumber lollipop didn't taste much of cucumber and it was minus the statutory stick that's a feature of all the lollipops I've seen! Other than that, the rest was actually quite delicious! we couldn't fault the service either – in fact, I thought our Waitress was going to take me home!
10.15pm: With the meal over and the DJ springing into life, the girls took to the dancefloor, whilst I, err, looked after the table! A few tracks later, it was getting progressively noisier on the nearby tables as the alcohol began to 'do its thing'.
10.30pm: We decided to see the new year in back at the Cottage, so we took the ten-minute return walk back along the pitch-black lane with only our phones as torches.
11.15pm: To fill the time until the chimes of Big-Ben, we chose our next DVD from the batch…
2013's Now You See Me. Janet and Jo sorted out drinks for everyone, and we were all set!
11.55pm: We paused the DVD to see in 2019! The Fireworks in London looked amazing! (as they always do!)
[youtube https://www.youtube.com/watch?v=21EJMIdK1_g&w=425&h=240]
…and Janet surprised us all with gifts!
Mine was a bottle of sloe-gin.
We lasted until just after 1.30am (that's VERY late for us two!) and then decided to call it a night!
HAPPY NEW YEAR!
We may go to Holkham Beach tomorrow, depending on how we're all feeling.
Nighty-night!
---
Day 3 (Tuesday, 1st)
10.30am: After a relaxed start to the day with a late breakfast, and after checking the weather, we decided we would visit Holkham Beach.
11.30am: And in keeping with all the Beaches round these parts, it was popular destination! So much so, we were discouraged from turning into the official parking area and had to park a short five-minute walk away (using Janet's local knowledge) from the official car-park.

If you've not been to Holkham Beach, its a longish walk (a mile/20-30 minutes) from the parking area to the sea, but worth it. It has the largest expanse of sandy Beach I've ever seen in this country! Amazing!!!

..and once we were there, as is the law round these parts, an obligatory selfie followed…
After getting as close to the water as we could get, it was 'about turn' and the walk back to the car. However, that didn't stop other visitors actually take a dip in the water – it must have been freezing!

We took a short pitstop at The Lookout – a sophisticated water-hole for humans and pets alike… yes, by now we had every shade of wet Labrador and yappy-snappy terriers galore, overlaid by the fragrant top notes of gently ripening pooh bags and fractious two-legged offspring.
…and then it was back to where we'd parked…
…and we reflected on our travels!
2.00pm: After discovering that the Adnams Shop near where we parked was closed over the Christmas break, it was back to the car and time to head back to the Cottage. Twenty-minutes later, we were 'home' and whilst Ann weaved her magic in the kitchen adding more life to yesterday's Apple & Blueberry Crumble, the rest of us played to our strengths and headed for The Orange Tree across the road for a 'swift one'!

2.50pm: Predictably, given its reputation locally, and farther afield, it was packed inside. The service levels weren't helped either by the Pub's card machines being unable to connect to the outside world. The result was a temporary 'cash only' situation, sending post-Diners scrambling for alternative forms of payment.
Our needs were simpler – just liquids!
But it was cold, very cold! – we survived until our glasses were empty (just 45 minutes) and then it was straight back to the Cottage for the Crumble-fest! It didn't disappoint and Jo even managed to master the Wood-burner that was now doing what it should!
Post-Crumble, it was TV into the evening…
…followed by one of the few remaining un-watched DVDs we'd brought with us.
7.00pm: Ann did a fab job of creating a help-yourself buffet for the majority of the left-overs, and we all tucked in… Seconds too!
8.15pm: With all the left-overs dealt with in the only way we knew, the girls then made very short work of the clearing up.
9.00pm: All that was left to finish our day was back to the TV and BBC's much-hyped…
Today has been our last full day here and we have to vacate the property by 10am tomorrow. That's going to necessitate us getting up a lot earlier than we have been during this special break. We've eaten (and drunk) well – we've also travelled around quite a bit and visited places that (Ann and I) haven't seen for a good many years!
This seemed appropriate…
---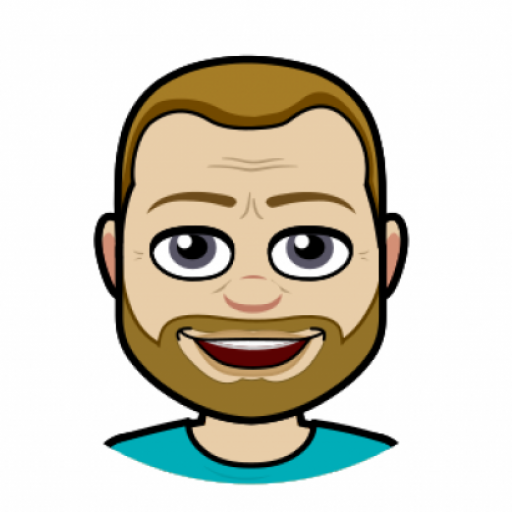 I got into blogging quite late in life, not publishing my first post until 2004 – well into my 40s!  My lifelong love of technology and communication (in all its forms), together with a fondness for the art of writing seemed to be the perfect combination to contribute a few words to the online community. But I'm no Samuel Pepys! If you're looking for deep and meaningful comments on a variety of subjects, then you've arrived at the wrong site! I only pen for pleasure! On average, my posts appear about twice per month, covering family & friends, cinema visits, eating out, holiday experiences and techy stuff. Oh, and as this is my hobby, there are no sponsored links nor adverts here – it's all done with love!
I hope you find it enjoyable, interesting and occasionally, even helpful!