Reading time:
3
minutes...
We were up earlier than yesterday – not sure why – so we had breakfast in our room before taking the shortish walk down to Darling Harbour.We planned to catch the Ferry to Parramatta (as every Australian school-kid knows, is west of Sydney and one of their major business districts. It's also one of the oldest settlements here in Australia, just 10 months 'younger' than Sydney, being founded in 1788).

The journey took about an hour by Ferry, and by the time we got there, the sun was blazing! Apparently, the weather is unusually hot at the moment in and around Sydney, but with the cool breeze, we're loving it!


We'd not done much homework at all on the area, so we weren't entirely sure what to expect – what we we got was a very clean and very modern looking area bustling with people going about their business.
First stop though was somewhere for a quick nibble and a drink. Cue, a small place called San Churro. They seem to have quite a few outlets out here in Oz, but we've not seen them at all in the UK.

Think 'Yorkshire Pudding' but sweetened and turned into long, thin snake-like creations – and you have a Churro – seen mostly in Spain and Portugal, they're a (very) sweet snack, and in San Churro, in league with Dentists, they're served with a variety of sweet dips. We had chocolate and salted caramel  – all very delicious, but we could feel our waistlines expanding as we ate them!

Having coped well with the sugar-rush, we headed in the general direction of one of Parramatta's (and Australia's) major landmarks – Old Government House – used by 10 of the early Governors of New South Wales. We weren't sure whether it would be open to the public, or whether we'd just get some external shots, but luckily, as we got closer, we saw that it was National Trust AND it was open today!

Better still, the place was more-or-less empty and we were politely informed that they'd reduced the ticket prices because of 'parking problems' even though we confessed to arriving by train!So, for a pensioner-friendly $5 each we were about to experience a large slice of Australia's early history. We don't normally enjoy guided tours as they're always far too slow for us, but the distinct lack of people meant we got a personal private tour from our very own knowledgeable guide, Barbara.

Wow! What an experience! (if you like that sort of thing – and we do!!). The whole place had been thoughtfully and tastefully restored – and just a shame, in a way, that given that the kids are on half-term here (for two weeks) that there wasn't more of them here. Still, it meant that we got the place to ourselves!

We decided to take the train rather than the Ferry back to base – a first for us – and that went mostly smoothly except for trying to buy a ticket! The reason? Australia is phasing-out paper tickets and moving over to paperless travel for public transport. Therefore, with all the 'old' manned station ticket booths now closed, leaving just machines, it's all very fine, providing those machines are working – err, but they weren't… none of them… leaving us to invest in an Opal Card each – think Oyster Card with an Australian accent! Luckily, the on-site shop sold them, and we were soon part of the 21st-century-travel-majority!


After getting off at Central Station, we walked in the direction of our Apartment in search of somewhere for a late lunch. Luckily, we were spoilt for choice and we eventually settled at Surry Hills Bar and Italian Kitchen – a quality establishment, judging by the décor – where the food was delicious!!!

Then, it was back to the apartment for 'feet-up' before re-packing the cases for the next leg of our holiday.
This has been our last full-day here in Sydney and we say goodbye to our Wyndham Vacation Resorts Apartment. The Apartment itself has been great, with very friendly and helpful staff and in a good location.  We (re)pack later today, checking-out tomorrow and heading for the Cruise Terminal to join our 'new home' for the rest of the holiday – The Celebrity Solstice. So, expect a well-deserved rest from my scribblings, at least for a few days, whilst I explore the available internet options (that always, understandably, are a bit 'hit-and-miss' at sea), and then I'll be back in full swing.

It'll be our first experience with the 'Celebrity' brand, but they come highly recommended, and it'll be interesting to see how they compare with the other Cruise-lines we've sailed with.
 
As you can see, we're sailing up the east-coast, round the Cape York pointy bit, and finishing-up in Singapore via Bali. Temperature in Darwin is best described as 'scorchio!' and we know that Singapore will be hot – it always is!!!
See you at sea!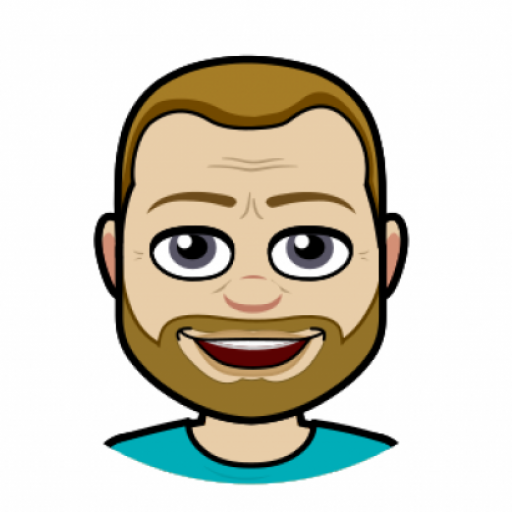 I got into blogging quite late in life, not publishing my first post until 2004 – well into my 40s!  My lifelong love of technology and communication (in all its forms), together with a fondness for the art of writing seemed to be the perfect combination to contribute a few words to the online community. But I'm no Samuel Pepys! If you're looking for deep and meaningful comments on a variety of subjects, then you've arrived at the wrong site! I only pen for pleasure! On average, my posts appear about twice per month, covering family & friends, cinema visits, eating out, holiday experiences and techy stuff. Oh, and as this is my hobby, there are no sponsored links nor adverts here – it's all done with love!
I hope you find it enjoyable, interesting and occasionally, even helpful!