Reading time:
4
minutes...
Friday, 29th
Day 8 (of 8)
We're in Thessaloniki, Greece for a week that incorporated my Birthday celebrations a few days ago! 👍. The location is also known as Thessalonica and is the second-largest city in Greece, with just over one million inhabitants. It is Greece's second major economic, industrial, commercial and political centre, and a major transportation hub for Greece and southeastern Europe, mostly through the Port of Thessaloniki.

We're staying at the Electra Palace Hotel, and they have a photo gallery HERE.

It's been primarily a cultural holiday (we're not really 'beach bunnies') where we've soaked up as much of the local area as we could.
Morning all! 😉. It's Day 8 – our final day here in Thessaloniki! We check out at 2pm, and we're on the evening flight home, courtesy of Jet2 Holidays.
As this is the final Post for this holiday, some thanks are in order! I've enjoyed reading all your comments and so, thank-you so much for your readership.
Readership numbers are up and that's very pleasing to see – and that makes it all worthwhile.
---
Greek History
<<Day 1
Arrival in Thessaloniki
<<Day 2
Sax, Stuffed Leaves
and a surprise
<<Day 3
Carpet tiles, culture
and the perfect coffee
<<Day 4
Museums, Magnificent views
and Mega-miles
<<Day 6
Roses, Churches
and Foodies
---
9:00am: I've no idea why, but we were earlier for breakfast this morning. There was still their fantastic choice, just far fewer people – and that suited us perfectly! 👍. Ann had begun the packing last night and because we travelled light, we were 99% completed.
So, with a bit of time to kill before we were picked up, we estimated that with our 'cultural heads' still on, we had time to visit just ONE more location before we headed for the airport. Somehow, this one had not made it onto our list this week – and luckily, it was pretty much on our doorstep! 👍
The Jewish Museum of Thessaloniki
11.03am: It took us just 10 minutes to walk there, but much longer to get in! 😡. With the adjacent ramp and steps 'taped off' like a crime scene, to all appearances, it seemed that for whatever reason, they weren't open! A quick check of their website revealed the message…
Of course! Yom Kippur was a few days ago… and we joined the dots! Oh well, never mind, it was worth a try…
But wait!!!
I then saw a couple come out of the exit door, so maybe they were open after all? We could see there were lights on, but the tinted windows made it difficult to spot anything else. I tried the door marked 'entrance' (I'm logical like that!!!)… locked! I tried the door next to the door… guess what? locked! We gave up! But, just as we turned our backs, we heard the solid clunk of doors being unlocked. Greeted by one of their Security Guards, we enquired if they were open. He seemed confused… "Of course" came his reply.
We were in..! Only we weren't! There was another security door to be let through before we finally were able to queue for our tickets (€7 each). I commented that their website said they were closed and showed them the web-page, but I think it fell on deaf ears. 👂👂
Opened in May, 2001, The Jewish Museum of Thessaloniki charts the history of Sephardic Jews and Jewish life in Thessaloniki. Like many of the Museums here, it has enjoyed some investment over the years, and in 2019, it opened a new wing that added four additional spaces. The building itself was constructed in 1904 and was originally the home of the Bank of Athens and more recently the Jewish Newspaper – L'Independent.
We were glad that we persisted – it was definitely worth the 'entry challenge'. As every good schoolboy knows, the Germans invaded Greece in 1941 and set about the persecution of the 46000 Jews living here. They were rounded up and sent to Auschwitz, where only a handful survived. By the end of the War, only 724 Jews were left in the City through hiding or joining the Resistance.
Strangely though, no photography was allowed at all – with or without flash – so there is not much to show for our visit. Take it from us, it was all very well presented, with plenty of detail, with everything explained in both Greek and English. A very moving experience! 🤔🤔
12.12pm: We headed back to the Hotel to finish the packing.
Greece – The Return
It's been almost 40 years since we were last in Greece – and it's been good to reconnect with its culture. We've walked a bit, eaten well and soaked up as much of the culture as we planned. Overall, it was a very agreeable location to spend some downtime and I think we'd forgotten how easy and straightforward everything became (well, apart from getting into the Museum today!) 😉.
Thessaloniki ticked all the boxes for us and has already given us some ideas for future holidays in Greece.
For first-time travellers to Thessaloniki, here are some pointers
The currency is Euros
Everyone we met was helpful and friendly
English is widely spoken, but they do respect visitors attempting a few words of Greek
In Restaurants and Bars, cash is king. They do accept cards pretty much everywhere, but using them for food and drink is a little unusual
Tipping was rarely seen
The citizens are very proud of the area's history
The standard of driving is poor. Lane discipline, signalling and especially considerate parking are a bit of a rarity
There are a lot of smokers
Vaping is rare(ish)
Female Greek teenagers are impossibly thin!
People walk on the right on pavements and escalators
They drink an awful lot of iced coffee here in Thessaloniki
Toilet paper (still) doesn't get put down the loo
---
Our Holiday
Photo Reel
is
HERE
---
Next stop? Kettering! See you on the other side 👍😉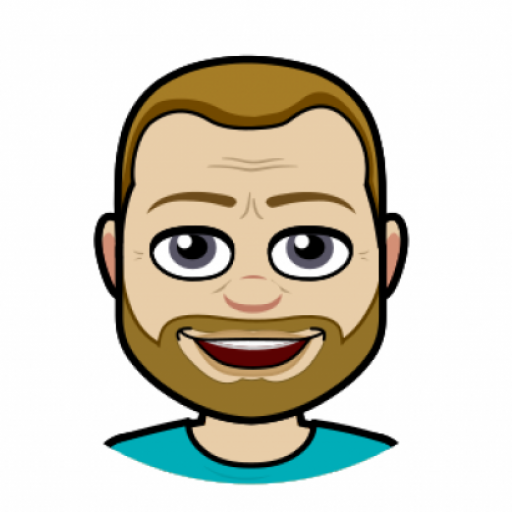 I got into blogging quite late in life, not publishing my first post until 2004 – well into my 40s!  My lifelong love of technology and communication (in all its forms), together with a fondness for the art of writing seemed to be the perfect combination to contribute a few words to the online community. But I'm no Samuel Pepys! If you're looking for deep and meaningful comments on a variety of subjects, then you've arrived at the wrong site! I only pen for pleasure! On average, my posts appear about twice per month, covering family & friends, cinema visits, eating out, holiday experiences and techy stuff. Oh, and as this is my hobby, there are no sponsored links nor adverts here – it's all done with love!
I hope you find it enjoyable, interesting and occasionally, even helpful!