Reading time:
4
minutes...
It's the season finalé and there are a lot of unanswered questions! Hopefully, they'll all be dealt with in tonight's extended episode of 65 minutes! 😁
The Interweb on fire…
Predictably, the Interweb has been on fire this week, full of theories, counter-theories, rumours and counter-rumours about how it's all going to turn out! But, given that this series so far has been mostly about misdirection, I reckon we're ALL going to be surprised! 🤐
Questions, Questions..!
The unanswered questions keeping us Who-fans awake at night include:
– Who is the other Doctor?
– What exactly happened to Gallifrey?
– What is the significance of 'The Timeless Child'?
– Who the heck is 'Brendan', and how does he fit in with everything else?
In fact, there are so many questions, it's now gone beyond the drama itself, allowing the show to even poke fun at itself! Doctor Who Bingo anyone?
Referring to Gallifrey, one of the major unanswered questions revolves around this game-changing statement from The Master…
❝Everything we were told was a lie. We are not who we think. You or I. The whole existence of our species is built on the lie of the Timeless Child❞
So, we're just an hour before tonight's episode, let me set the scene…
SYNOPSIS: The Cybermen are on the march. As the last remaining humans are ruthlessly hunted down, Graham, Ryan and Yaz face a terrifying fight to survive. For the Doctor – trapped and alone – nothing will ever be the same again.
This episode was written by show-runner Chris Chibnall and directed by Jamie Magnus Stone.
I'm watching it live tonight, so here's my timeline as the episode unfolds…
Here we go…
6.52: We're off!
6.53: Short pre-credit sequence by way of a recap
6.55: Spot the Cyberman!
6.56: Guided tour planned of a significant location
7.01: The ultimate in donations!
7.03: Tonight's 'heart-to-heart'!
7.05: So, not ALL of Gallifrey destroyed then!
7.07: The truth is out there!
7.10: History of Gallifrey time!
7.11: The (Re)Generation Game! (but no Brucie!)
7.14: Humans 1 – Cybermen 0 (briefly!)
7.17: The Master being err, 'masterful'
7.21: Another regeneration!
7.24: OMG!!!!! Major revelation no.1
7.27: Bet that hurt!
7.29: The Master… only more-so!
7.31: "Show me the rest…"
7.33: Redacted!
7.34: "I kept the bodies…"
7.35: An interesting mix!
7.37: Step forward 'The Fam'
7.38: She's back!!!
7.40: "People need the Doctor…"
7.42: Nice montage!
7.44: "The death of everything is within me…"
7.46: "Sweet dreams, losers..!"
7.48: Just over 10 minutes left, and it all looks pretty bleak!
7.49: "One option left!"
7.50: A mushy moment!
7.51: Yep, still pretty bleak!
7.53: Hold on, things are looking up! (sort of!)
7.54: Nope! It's all gone bleak again!!
7.55: "Run Doctor!"
7.57: Chameleon Circuit NOT broken then?????
7.58: Didn't see that one coming!
Wow! It's over, and I had trouble keeping up! There was certainly plenty going on tonight! All my six brain cells are now working overtime attempting to process it all. Yep, 'game-changer' is an understatement. Disappointingly though, I feel that it hasn't answered all my questions. 😮
I couldn't fault the acting though. Both Sacha Dhawan (The Master) and Jodie Whittaker played off each other in the most powerful of ways – it was worth watching, just for that!
The Verdict?
What a roller-coaster of an episode. I loved it, probably right up to the final 10 minutes where I assumed that everything would neatly come together, and all the cumulative questions from this series would be answered. It didn't! So, maybe I'd blinked, but I just didn't pick-up on the 'big reveals' to the unanswered questions – and as a result, I was left with a great sense of DIS-satisfaction.

It must have been me, because on the 'net, immediately afterwards, loads of fans were going wild about how this episode had resolved things – so I'd obviously missed something! In fact, pretty much everyone thought it was an unforgettable culmination to the series even though the unthinkable had happened – Who canon rewritten! It was certainly a very complex storyline and whereas in previous episodes, I'd criticised this season's writing for its 'over-simplistic plots', THIS ONE felt like we were back to the Steven Moffat's days of impenetrable Who-plot-lines!

Anyway, I'm going to watch this episode again, to see if it makes more sense second time around!
What Next?
At the end of the credits, we were teased with the above – no trailer – just this single frame! My guess is that it'll be shown at Christmas or on New Year's Day, 2021.
Series Summary
But what of the series as a whole? For what it's worth, I've found this – JW's second series as our titular hero – more consistent, more enjoyable and more 'Who-like' – it was certainly a lot darker. JW's first series had already proved that she owned the role, but the writing was often overly-simplistic and a bit 'soap-opera' in style for me. And don't get me started on the excess of 'companions'.
I've always enjoyed Who more when the stories were dark (or darker) and therefore this time around, the series ticked a lot more boxes for me. I enjoyed the majority of the episodes except for the abysmal Orphan 55, mostly because of its finger-wagging message about our role in looking after the planet. Overall though, my biggest criticism is that this final episode didn't really wrap things up – and I'm slightly irritated that I'm going to need to watch it again, and listen more closely to make sense of it all.
---
Update: Tuesday, 3rd March
I watched the episode again and I'm pleased to say, most of it now makes sense! Not sure I fully 'get' the 'Brendan' sub-story, but I'll live with that!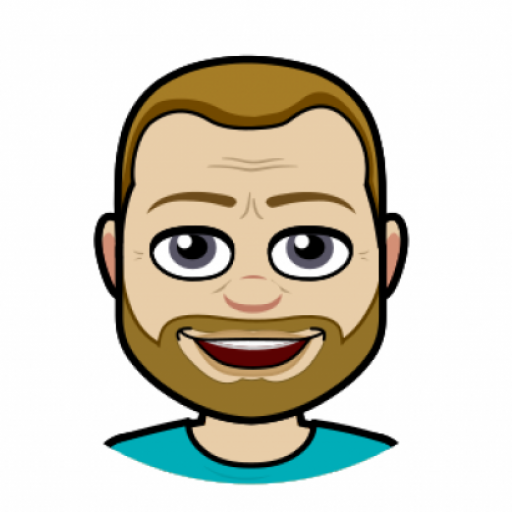 I got into blogging quite late in life, not publishing my first post until 2004 – well into my 40s!  My lifelong love of technology and communication (in all its forms), together with a fondness for the art of writing seemed to be the perfect combination to contribute a few words to the online community. But I'm no Samuel Pepys! If you're looking for deep and meaningful comments on a variety of subjects, then you've arrived at the wrong site! I only pen for pleasure! On average, my posts appear about twice per month, covering family & friends, cinema visits, eating out, holiday experiences and techy stuff. Oh, and as this is my hobby, there are no sponsored links nor adverts here – it's all done with love!
I hope you find it enjoyable, interesting and occasionally, even helpful!