Reading time:
3
minutes...
Our Adventures so far…
---
Day 8 – Thursday (Last Day!)

Last night, we couldn't decide where to go on our last full day here in France, but with the weather still forecast to being nothing short of excellent, we decided to hit the coast and visit La Ciotat.
It's located on the southern edge and we're getting there by a mixture of Bus and Train. We estimate the journey time will take less than an hour door-to-door, as it's only 26 km.
Unfortunately, Mr Google wasn't able to show us the exact connections, but Ann sourced it another way.
9:40am: So, after a quick breakfast, we were soon at the bus-stop near to the Hotel. Luckily, we didn't have to wait long for Bus no. 82S – 2€ each.
The 'S' is important as there's also a plain ol' '82' that doesn't go to the Railway Station.
Fifteen minutes later, we were at the Railway Station. It was just a question of buying a couple of tickets direct to La Ciotat (30 trains per day – a great service). A word to the Wise though: for some reason, the ticket machines nor the ticket office liked our MasterCard, so it was a good job we had some cash! We didn't need much though! – 8.30€ & 6.20€ (grand-père rate).
I was rather taken back though as the SNCF lady at the ticket office looked at me and asked if I was over 60 to get the elderly peasant rate – clearly the night cream that Ann liberally plasters onto my face each night with a trowel is working!
We had a quick coffee and then boarded the 11.32. Half-an-hour later, we were at our destination.
We now just needed to catch the No. 40 Bus just outside the Station – 1.50€ each.
12:15pm: Ten minutes later, we'd arrived. I'd not heard of this town before, but it's well known (amongst other things) for having the first movie (ever) shot there – L'Arrivée d'un train en gare de La Ciotat filmed by the Lumière brothers in 1895 – and if that's not significant enough, the town also invented the game of pétanque too! And, more importantly, that gaudy-coloured traveller, Michael Portillo, also featured the town on one of his Great Railway Journeys TV programmes.

Originally a port city, when the docks eventually closed, it received a major makeover in the early 2000s to become a pleasure boat harbour. It's home to the biggest boat-lift I've ever seen!

Just right for the super-rich's super-boats and palatial yachts…


12:35pm: What a pretty unspoilt place this was! And super-clean too! We took a wander along the Harbour-front soaking up the views…

1.05pm: Time for a spot of Lunch… and we were spoilt for choice. We wandered up and down the Front and eventually settled on a smallish Restaurant called L'Assiette. For once, the TripAdvisor Reviews matched our experience! Excellent Food (even if the service was painfully slow).

2.15pm: Time for a closer look at this beautiful town…

Yes, it's confirmed, this is one of the prettiest Towns we've visited in France.

2.41pm: Time to get back on the Bus, if we're to make our connection on time…
3.35pm: We did! In fact, we realised our Ticket was 'open', so we got a slightly earlier Train back, arriving back just after 3.30.
With a bit of time on our hands, we decided to walk back to the Hotel…

All-in all we covered around 3 miles on foot today and well over 10000 steps each!
What better way to sum-up the amount of walking we've done, than this rather impressive Arch along the way… (sometimes known as the 'Triumphal Arch'). We reckon we've walked somewhere in the region of 28 miles this holiday! Time to have our little trotters pampered when we get back to blessed Blighty!

Port d'Aix or Port Royale – Read more HERE
4.45pm: We're now back at the Hotel, writing this Blog, and reflecting on how lucky we've been with the weather, and the fun we've had travelling around on France's public transport system!
It's been dead simple, comfortable and pretty cheap too! OK, the French may not always respect their timetables, but we always got to where we were going, and the various bus-drivers, ticket collectors on the trains and other officialdom were all a very friendly bunch!


We shall definitely be doing all this again as there's still plenty we DIDN'T see here in Marseille.
Back to the land of Brexit chaos tomorrow!!
Au revoir Marseille!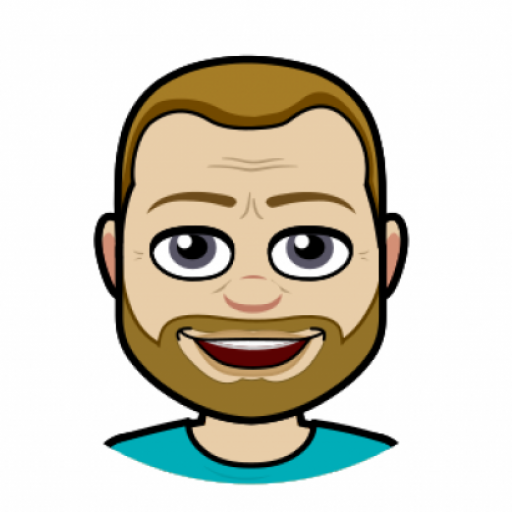 I got into blogging quite late in life, not publishing my first post until 2004 – well into my 40s!  My lifelong love of technology and communication (in all its forms), together with a fondness for the art of writing seemed to be the perfect combination to contribute a few words to the online community. But I'm no Samuel Pepys! If you're looking for deep and meaningful comments on a variety of subjects, then you've arrived at the wrong site! I only pen for pleasure! On average, my posts appear about twice per month, covering family & friends, cinema visits, eating out, holiday experiences and techy stuff. Oh, and as this is my hobby, there are no sponsored links nor adverts here – it's all done with love!
I hope you find it enjoyable, interesting and occasionally, even helpful!