Reading time:
6
minutes...
Sorry! The title was Ann's idea! I've clearly got competition!!!
Another one of our long(ish) weekends! This time, it's a return to Brighton, where we haven't visited for over ten years! The plan is to do as much as possible over the next few days, taking in as many of the local attractions as our legs and the weather will allow.
As is becoming a regular journey these days, when we're heading south, we drove over to Bedford Station – so far, so normal, but unlike yesterday, we managed to actually get a parking space! Then it was simply a case of jumping on the next train to Brighton – the 10.10 – and letting the train take the strain. We came prepared: plenty to read, plenty to watch plus a cushion for the seats (they're a particular type on these trains and not very 'cheek-friendly'). As a result, we were totally ready for our two-and-a-half hour/twenty-or-so stops journey to the end of the line (literally!).
On arrival at the Station, just before 12.45, we took the short walk to the IBIS Hotel in Queen's Street and after a lightning-fast check-in, we dumped our bags in our rather basic room (box 516), and enjoyed a quick cuppa…
…and headed for the sea-front.

The Clock Tower
We don't know Brighton that well, but it was soon clear that (apart from the nearby Clock-tower) the road where we're staying (Queen's Street) is the more in-loved part of the town – certainly not beautiful. Roads either side were actually very nice, with some attractive shops, but in our immediate locale, there were lots of empty premises, some in need of a lick of paint, some with an abundance of graffiti, and, the saddest part of all: a lot (and I do mean a lot) of people begging in the doorways.
On a more optimistic note, Brighton switched on their Christmas lights last night, so we're looking forward to seeing those later! Weather-wise, it was pretty cold, but we were dressed so that we could have just as easily been recruited for the next walk to the North Pole! We must have stuck-out like a sore thumb as the locals were easy to spot – dressed in tee-shirts and in some cases, shorts too! Boy, they're tough down here!!!


Pit-stop, Californian Style!
First stop was somewhere to grab a quick lunch. There was plenty of choice and I think we saw every known restaurant chain! The aptly named Tortilla selling Burritos and Tacos (in a Californian type of way) caught our eye – it looked busy and had a freshly cooked feel about it. Five minutes later we were sitting down and tucking in. Being a glutton in a previous life meant that I just had to choose to biggest Burrito going, and after managing to get it to the table, all I needed to do, was try and actually eat it. Pity then, I missed the helpful (and rather large) poster on the wall – 'Eating your Burrito'.


Surely it can't be that difficult? So, I attempted to use the plastic cutlery that was clearly there only for display purposes – totally useless! Cutlery-deprived, I attempted to finger-wrestle this culinary creation and I'm pleased to report that it may have taken three times as long to eat, but I wasn't aware of anyone on neighbouring tables (or indeed, walking past) being hit black-beans or salsa! I call that mission accomplished!


My Beast of a Burrito!
With 'the beast' conquered, it was off for a quick look along the sea-front taking-in the remaining pier…


We Do Like to be Beside the Seaside!
…before heading off to the Royal Pavilion, Brighton where we'd last visited in 2006. Unfortunately, photography isn't allowed anywhere in the building, but I did manage to sneak a few past the eagle-eyed 'watchers'. Wow! What a place! I'd quite forgotten how over-the-top the interiors are. Certainly what George IV lacked in skinny-cut jeans, he made up for in look-at-me-aren't-I-loaded type of decor in all the big rooms – especially the Banqueting Room. As they say, if you've got it, flaunt it' – and he was King Flaunt!!


The Royal Pavilion – So OTT!
After a cheeky cream-tea, we took the slow walk back to the Hotel for a few hours of'feet-up' before our next jaunt.
And our next next jaunt was at 7pm, meeting up with our good friends Ian and Sharon at Days Chinese Buffet Restaurant in East Street. It was only a short, twenty-minute walk from the Hotel and we walked briskly! It was good to see Brighton all lit-up, but boy, was it cold!!


Day's Restaurant
Day's was heaving! and some!! In fact the layout and volume of trade was very much like the Chinese place we went to with Richard and Pauline – The Mandarin Buffet – back in October. The food was excellent here too, although our seating position, meant that occasionally, the outside temperature hit us, every time some inconsiderate soul left the entrance door open!
It was good to see Ian and Sharon and we had plenty of time to catch-up with each other's goings-on. We've agreed to get together earlier next year and we're all looking forward to that very much.
As we were leaving, we were approached by a guy (with a beer glass in hand) offering us 2-for-1 on cocktails at a nearby Bar. Not sure why he singled us out, but I convinced him that I was under-age, and he politely left (obviously, he was either drunk or blind.. or both!)

We said our goodbyes to Ian and Sharon and headed back to the Hotel. By now, of course, all the Christmas lights were on, and they looked fantastic with some very innovative displays using LED lighting.
And that was our day done! Highlight for tomorrow is the 'trip on the famous (or, if your a local, INfamous) 'BA i360' – a rather advanced moving observation tower near the seafront. We learned that it's INfamous because of how often it breaks down and gets stuck! Oh joy!

Saturday
The weather forecast today is good in the morning but plenty of rain after midday. So the plan is to enjoy the i360 and get some great photos and then find somewhere INSIDE for the afternoon. We've also booked a table at the local(ish) Ginger Dog for the evening – they're part of a small chain of local(ish) ginger-related eateries that include The Ginger Pig, The Ginger Man and The Ginger Fox. I see a pattern emerging here and am looking forward to ordering some Ginger Beer with my meal!


First stop today is the walk to the 'BA Terminal' to get the 10.30 'flight' on the i360. This unique attraction, apart from winning the overuse of inverted commas award, boasts a 360 degree view of Brighton. One other massive claim to fame – not only for Brighton, or even England, is that it's the tallest moving observation platform IN THE WORLD!


All Aboard! Almost!!
It was all very 'aircraft-ey' in that there was a Departure Lounge and all the staff were dressed in BA uniforms. They even had a themed shop too (Kerrching!) where we picked up some drinks coasters for Lee. Our 'flight' was called and we, together with quite a few other curious souls, 'boarded' the flight'.

Don't look down! …so we looked up!
On-board and comfortably seated, after the obligatory 'Pearl Fisher Song' song (relevant!) followed by some Jazzy stuff (not relevant!) we slowly ascended up on the central spindle. It was very smooth and neither of us felt it moving – just how I like it! Actually, it was very relaxing and there was plenty of space to wander around and take in the views.


And we were soon at the top admiring scenes of Brighton where even the greyness of today's weather couldn't spoil the amazing 360 degree aspect. Lovely!

Brighton Beautiful!
…but 'green screen' technology helped this one!


Then it was a return to terra-firma and back out into the November air, which by now was of the damp variety. We wandered up to the posh shops of Brighton – The Lanes – and then took refuge in Brown's to dry out and to grab a light-bite.


Brown's Brunch!
By now, the weather had really deteriorated. Not only was it even colder, it was wetter too, so we headed for somewhere under cover. Opened in 1998, Churchill Square was the obvious destination, and we spent quite a bit of time looking round the shops there.

What No Children in Need Activity!?
Given that it was a Saturday… and a Saturday close to Christmas, the number of people reminded me why we don't often go shopping on a Saturday – to say it was packed would have been a massive understatement! Still, we managed to bag a few bargains as well as finally nailing Ann's present for our Anniversary! Perfect!!


One thing we also noticed whilst wandering around the town was that was absolutely no sign of any Children in Need activity. Considering this is THE weekend for this very worthwhile event, we were quite surprised there was no-one bathing in beans or even rattling a bucket.
We took the short walk back to the Hotel to recharge batteries (phones as well as our own!) before heading out for the Ginger Dog tonight for our evening meal.

Well, the walk of (just) 1.3 miles felt more like 133 –  no idea why! However, it was more than made up for by the warm welcome, excellent service and fantastic food. I opted for the rather unusual Chicken and Trotter Pie that was so full of flavour, I thought my taste-buds were going to explode. Probably the most flavoursome pie I've EVER tasted! (Sorry Ann, sorry Mum!)

And after it was all over, we walked the return journey back to the Hotel. Luckily, it seemed easier, even though the weather had now changed for the worst and it was raining. A short stop at the local Tesco set us up for brekky tomorrow, and we then spent the rest of the evening watching TV.
It's been a great stay – good hotel, good location and good to catch-up with friends. Even the i360 didn't break down!!
We're heading home tomorrow after breakfast, and in a case of 'perfect timing', the occasional sniffles I'd been experiencing have now turned into a full-blown 'something' that's knackered my voice and given me a really bad cough.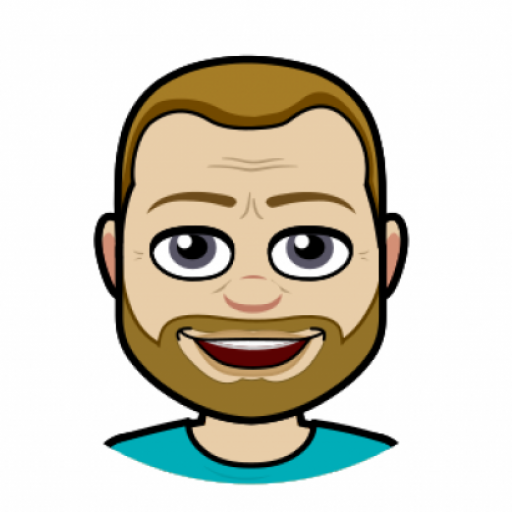 I got into blogging quite late in life, not publishing my first post until 2004 – well into my 40s!  My lifelong love of technology and communication (in all its forms), together with a fondness for the art of writing seemed to be the perfect combination to contribute a few words to the online community. But I'm no Samuel Pepys! If you're looking for deep and meaningful comments on a variety of subjects, then you've arrived at the wrong site! I only pen for pleasure! On average, my posts appear about twice per month, covering family & friends, cinema visits, eating out, holiday experiences and techy stuff. Oh, and as this is my hobby, there are no sponsored links nor adverts here – it's all done with love!
I hope you find it enjoyable, interesting and occasionally, even helpful!