Reading time:
3
minutes...
Another family & friends get-together today as we headed for Kilworth Theatre and their final performance of Irving Berlin's Top Hat. It was obviously a popular choice, having run for a whole month – 16th August until 17th September.
Roger, Jane and Oliver are with us for the weekend and joined us for the event, whilst Jo, Janet, Carol, Chris and Pete met us there.
But first, there's lunch… and it's always a good spread here (as my growing waistline will prove!).
…followed by Ann's newest dessert…
Suitably stuffed, we headed off in the direction of Kilworth for the 2.30 matinee performance. Unusually, the Hotel was closed for a private function and as a result, the normal route to the Theatre's parking was out-of-bounds. The result was a slightly chaotic journey to our eventual parking spot!
Weve been going here for years and have never been disappointed with any of the past productions; it's always 'West-End-standard plus' in our experience and this year would turn out to be no exception.
And this sell-out show really didn't disappoint – Wow! … and some!! – and to prove I'm really becoming a Pensioner (I've already got my train-pass!) I think I knew all (but two) of the tunes… and most of the words too! Eeek!


In the role of Dan Travers – made famous in the 1935 RKO Pictures movie by Fred Astaire – step forward Dan Burton, who had a voice so silky smooth, you could have polished your shoes with it! Wow!
Dale Tremont (Ginger Rogers in the original) was played by Lauren Stroud – and she had a great voice too! If the singing and dance routines punched well above their weight, so did the comedy – especially the role of Horace, played in this production by Charles Brunton. He played it as a cross between Basil Fawlty and Rik Mayall –  we were in stiches!!

I think we all knew we were going to like it, but the show exceeded all our expectations and just blew us away! The singing, dancing, choreography, lighting, music and the Set – everything – was just top-notch, further proved my the number of people tapping their feet and singing to themselves through the Show. On a feel-good factor of 10, this was up there at 15, at least. The standing ovation at the end was well-deserved and we were all humming the tunes on the way home. Brilliant! Brilliant!

Well done to everyone concerned – you were simply spectacular, and I think this will go down as one of my fave theatre visits ever! Note to self: must get the original DVD!
Although the weather had been kind during the production, on leaving, the heavens opened as we headed back to ours for sandwiches and scones… and Eccles cakes… and macaroons and another first from Ann: a Date and Marmalade cake. All super-yummy and I'm so glad that I recently did £1-a-Day (as I then didn't feel so guilty trying everything!)

I kept everyone watered with drinks – mostly Gin – and before we knew it, it was 9.30pm and in was off to bed as we were all drained from all our singing and eating (it's tough here!). 930pm? Part Animals? Maybe?

Tomorrow, we do it all over again (minus the singing) as Denis and Bev are joining us for lunch, making it another Gambles Gathering!
Sunday
Roger, Jane and Oliver stayed over, which was a perfect excuse for a lazy breakfast! and a lazy morning. Sunday papers at the ready whilst Ann slaved (happily) in the kitchen.

All set for Brekky!
..and an extra two for Lunch – here we go again!


Beef ready for roasting!

"Table for seven by the window please…"
Denis and Bev arrived just before 12 weighed-down with my birthday pressies and food goodies. Denis caught up with Roger, Jane and me, whilst Bev helped Ann and Oliver in the kitchen. It was a full three-courser (although we were so interested in the food, we forget to grab photos to do it all justice!)
Soup or Apricot, Asparagus & Manchego Cheese Tartlets (thanks Oliver!), followed by a full roast – and I do mean 'full' as we needed BOTH heat-trays on the go!

Dessert was a rather scrummy 'Bread & Butter Brioche' Pudding' (once again with Oliver's help!)

As always, it was all super-scrummy, and there was only one place left to go after a meal like that – the Lounge, for an obligatory period of doing-absolutely-nothing!
An opportunity for a short, final catch-up, and then it was time for everyone to make tracks for home. After all the goodbyes and with our holiday beginning mid-week, there was a renewed energy to return the house fit for (just) two. Dealing with the washing-up was easy as everyone lent a hand before they left, but there was still the matter of the washing and the ironing! Still, nine napkins, six pillowcases, two duvet covers, two valances, three shirts and one pair of trousers were all polished-off by yours truly in a couple of hours!
What a weekend! A bit of theatre, a get-together with the family, great food and a chance to give our new iron a good workout!

– it doesn't get much better than that!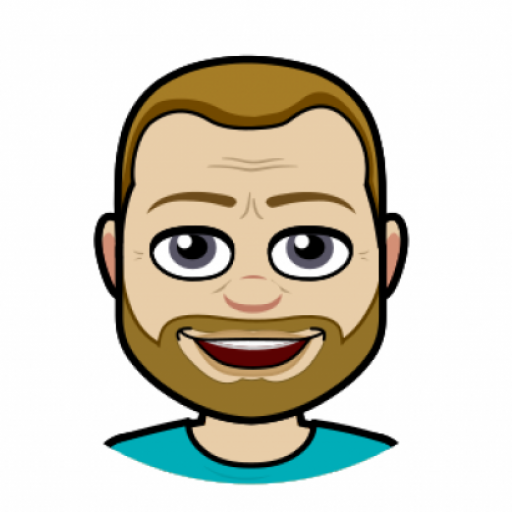 I got into blogging quite late in life, not publishing my first post until 2004 – well into my 40s!  My lifelong love of technology and communication (in all its forms), together with a fondness for the art of writing seemed to be the perfect combination to contribute a few words to the online community. But I'm no Samuel Pepys! If you're looking for deep and meaningful comments on a variety of subjects, then you've arrived at the wrong site! I only pen for pleasure! On average, my posts appear about twice per month, covering family & friends, cinema visits, eating out, holiday experiences and techy stuff. Oh, and as this is my hobby, there are no sponsored links nor adverts here – it's all done with love!
I hope you find it enjoyable, interesting and occasionally, even helpful!