Reading time:
4
minutes...
I picked up Lee on the 23rd as she'll be staying with us over the holiday period. The weather forecast for today was atrocious (the tail end of 'Hurricane Barbara') meaning ferocious winds and rain after 3pm, so I did the deed earlier. As things turned-out, the forecast was spot on, so smugness prevailed once we were all tucked-up, toasty-warm at ours!
---
Christmas Eve
A lie-in for me (until 7.45), a shower, a quick check of emails, followed by the annual scan through the TV magazines to identify the ones for the Sky Q planner over the holiday period. Predictably, for us, it was Doctor Who, Strictly, Call the Midwife.
I officially signed-off any 'work' duties by tidying up 'Mission Control' and giving the desk a quick polish.

Later, Ann prepped some food for tomorrow's visit to Denis's whilst I assembled my (rapidly expanding) Gin collection ready for tonight's pre-Christmas nibbles with Jo and Janet.


Ann did us proud with the nibbles, or should I say mega-nibbles?

For entertainment, I downloaded the Alastair Sim version of 'A Christmas Carol'. For reasons I can't quite explain, I managed to chop the ending off (not easy with a Sky Q box!) but luckily, it's on again on Christmas Day on the Talking Movies channel!

---
Christmas Day

After a short lie-in, we watched Carols from Kings whilst opening our presents. Then it was off to Denis's for Christmas Lunch. Ann and Lee had prepared the vegetables and we left sharp at 10 o'clock heading for Heckington. It was the longest journey to-date in Ann's new car, and the deserted roads together with the very mild weather made the journey feel a lot shorter! Meanwhile, Bev had already prepared the main-course – Turkey Crown and the Dessert (instead of the traditional Christmas Pudding, Clootie Pudding was on the menu).
We arrived just before 11.30, and after a quick natter and Ann and Bev fine-tuning the food preparations, it was pressy-opening time!

Presents unwrapped, it was almost time for lunch, but these days, I'm never far away from a techie-challenge of some sort, and I ended up setting-up Denis' new telephone for him! Easy!

Then it was time for the main event – Christmas Lunch. Bev and did us proud and it all went down a treat. Even the jokes in the crackers were above average too! (thanks ASDA!).

After the obligatory 'selfie', we all tucked-in, and it's fair to say there wasn't much left over apart from some Turkey and some Clootie – so that'll keep us going over the next few days!

Bev and I made short work of the washing-up (with some help from the dishwasher) and then it was time for the Queen's Speech at 3. Christmas message over, we said our goodbyes and headed for home. The weather continued mild and together with the almost completely deserted roads, we were home by 4.30.
After a quick sorting–out of pressys, we invited David and Valerie over for a cuppa before settling down in front of the TV for the rest of the evening in the shape of Strictly and then a recording of the Granchester Christmas Special.
Family again tomorrow – Roger, Jane and Oliver are staying for the next couple of days.
---
Boxing Day
Roger, Jane and Oliver arrived just after 12 – and after a quick catch-up, we exchanged (and opened) our presents.
Then it was lunch just before 1, in the shape of Roast Beef with all the Trimmings followed by Jane's home-made Sticky Toffee Pudding. A lazy afternoon (and evening) followed as we collectively slumped in front of the TV to catch-up with some past recordings.
First up was the remake of Jungle Book made in 2016. Superb animation and I suspect the script and tone was much more faithful to the original Kipling text. A bit scary in places and those animals were sometimes just too realistic! If you watch it for its jolly singalong tunes and light-and-frothy dialogue, this is NOT the version for you! Still, it didn't stop any of us tucking into a wide selection of cold-cuts!


(I thought it was going to be a lot jollier than it was. This was dark… very dark)
Next was The Revenant, made in 2015. Wow! this was bleak (and maybe not the best choice for the joy-to-all Christmas period!). Realistic to the point of stomach-churning, where I'm now convinced that I'll never look at a mixed grill (or a horse!) in the same way again. Top marks though for the very realistic bear-attack scene in the early part of the film.



(Not a brilliant story-line – a bit predictable – and so depressing in places, you'll want to reach for the remote and the comfort of the Comedy Channel!)
I think we were all shell-shocked when the credits rolled!
---
December 27th

I awoke to the sound of the distant rattle of the bin-men – and then realised that we hadn't out the bins out last night (well, Christmas always leaves us a bit disorientated!!). A quick shower and then out into the very cold frosty air to put things right. Ten minutes later, our bins were collected and emptied. Boy, that was close!

Roger, Jane and Oliver left after breakfast and that gave us just enough turn-around time to get things ready for our good friends Richard and Nicki who popped-in for a cold-cuts lunch and a long natter. After saying our goodbyes late afternoon, I took Lee home whilst Ann tidied-up.
And in a heartbeat, Christmas was all over for another year. We sat down to a rather empty house and started to catch-up with stuff we'd recorded over the festive period – EastEnders, Maigret and the last part of A Christmas Carol (that I'd previously chopped off) before our hosting duties caught up with us, and an early night called our name!
As always, we've eaten too much, drunk too much and we've got sheds of food and drink left over (in other words – a normal Christmas!). It's been great seeing everyone, and as always, we've had a great time with friends and family – and received a fine collection of gifts – HERE
---
Christmas Past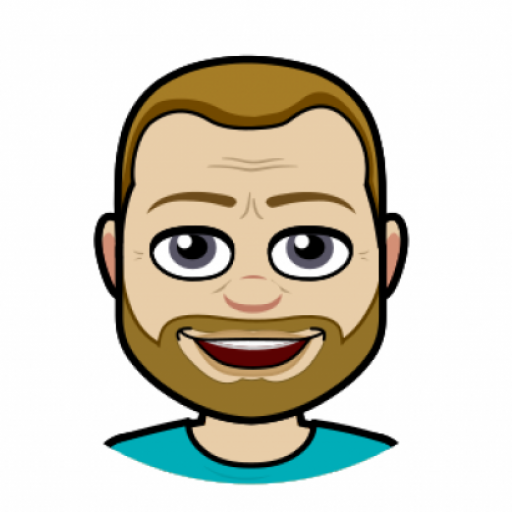 I got into blogging quite late in life, not publishing my first post until 2004 – well into my 40s!  My lifelong love of technology and communication (in all its forms), together with a fondness for the art of writing seemed to be the perfect combination to contribute a few words to the online community. But I'm no Samuel Pepys! If you're looking for deep and meaningful comments on a variety of subjects, then you've arrived at the wrong site! I only pen for pleasure! On average, my posts appear about twice per month, covering family & friends, cinema visits, eating out, holiday experiences and techy stuff. Oh, and as this is my hobby, there are no sponsored links nor adverts here – it's all done with love!
I hope you find it enjoyable, interesting and occasionally, even helpful!