Reading time:
3
minutes...
We headed for Tolethorpe Hall today to catch the matinee performance of their latest production: Agatha Christie's Spider's Web.
Where's Tolethorpe Hall?
Just like our other fave outdoor space at Kilworth Theatre, there's the tradition of bringing a pre-performance picnic – and with the weather heading into serioius scorchio territory this week, it would have been rude not to follow the herd! 👍👍
We met Helen, Jo, Janet, and Carol there where we'd all contributed to the unfolding feast – enough to feed a small county country! 😋😋
Boy, was it busy in the picnic area! We thought we go there early at just after midday, but there were already dozens of people there – and they'd already bagged the shady positions! Note to self: get there EVEN EARLIER next time!
And then it began to get hot… and then hotter… and then, after we'd eaten, we had to pack everything up (as usual, but it felt like a real chore in the heat) so we could then queue to get into the theatre space. Mission accomplished, but we did all feel like 'dish-rags' when we found our seats.
Then, as the theatre filled to capacity, the inevitable occurred – with lots of people in a confined space – it got even warmer… and that was just before curtain up!
The Production:
Spider's Web
Spider's Web (1954) was Agatha Christie's second most successful murder-mystery Play – but in spite of that, I wasn't familiar with it at all. A quick read of Wikipedia put me straight.
First of all, it's a light comedy! Unfortunately, today at Tolethorpe, so light, that during the first half, it didn't hit the spot at all for me. AT ALL!!! 😲😲
OK, superb set, fantastic acting, clever lighting, great costumes (especially for the lead character Clarissa Hailsham-Brown) and potentially great source material, but I really struggled with it! (and that's unusual, as I'll watch pretty much anything and see something to enjoy). The choice of incidental music was a little strange too – modern pop hits but with the vocals underpinned by musical styles of the 20s, 30s and 40s. Maybe me struggling with it all was just down to the heat? But I don't think it was just me fighting with the 30℃+ temperature with no breeze, as out came the fans (the type that you wave about) and eventually, out came some of the audience, looking for somewhere cooler! It was all a bit bizarre! 😕😕
In all the summer events we've been to here (and we've been to many!) I've never felt that hot in my seat – for so long! But, pretty much everyone was suffering today – except the cast, who carried on like the true professionals they were!
OK, back to the plot. As you might expect, it's a whodunnit and there's a body in the library fairly early on. So far, so normal! 👍 But as I mentioned earlier, the first half struggled to find my funny-bone and maybe it was simply because the plot seemed so very complex (probably my age!). Add to that, the acoustics for one of the leads wasn't very good, making it difficult to hear his lines.
Based on the first half, I was thinking: 'how long until the interval?' – and that's never a good sign is it? When it eventually came, after grabbing plenty of water, we were ready for the second half – and hoping for an improvement. Fortunately, things livened up, and it all began to feel much more Agatha Christie. It was also much funnier and morphed into a sort 'The Play That Goes Wrong' style with plenty of visual gags. That totally suited me, and my faith was restored (although I'm pretty sure that comedic style wasn't originally written by AC!). At last, things were really warming up – in both senses!!
Probably the most memorable part for me (and many others there) was the (far too short) piece where the whole cast were dancing – as Zombies – to Michael Jackson's global hit: Thriller. I could have watched that all night! The actor playing Detective Inspector Lord stole the show for me – a cross between Basil Fawlty and Michael Barrymore.
I think it all came right in the end, but it wasn't really one of my faves where the muggy temperature and differing tones between the two halves left me disappointed. Sorry, Agatha, I know it's one of your best, but not here, this afternoon. 😟.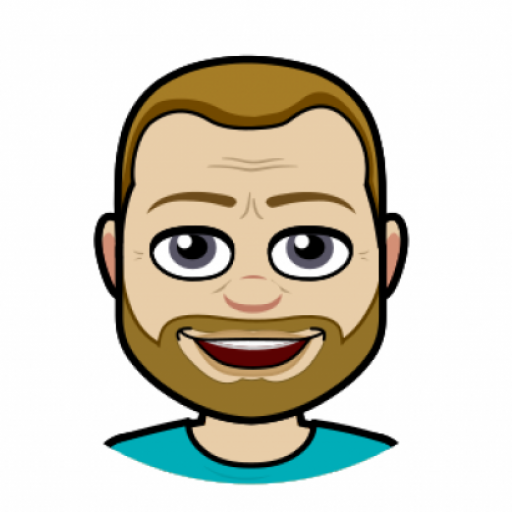 I got into blogging quite late in life, not publishing my first post until 2004 – well into my 40s!  My lifelong love of technology and communication (in all its forms), together with a fondness for the art of writing seemed to be the perfect combination to contribute a few words to the online community. But I'm no Samuel Pepys! If you're looking for deep and meaningful comments on a variety of subjects, then you've arrived at the wrong site! I only pen for pleasure! On average, my posts appear about twice per month, covering family & friends, cinema visits, eating out, holiday experiences and techy stuff. Oh, and as this is my hobby, there are no sponsored links nor adverts here – it's all done with love!
I hope you find it enjoyable, interesting and occasionally, even helpful!