Reading time:
4
minutes...
Day 13 – Tuesday, 31st May
Morning Reader!👍. It's the final day of our holiday today and therefore my last holiday post! 😟. We're home tomorrow, late afternoon – so, thanks for continuing to read about our holiday adventures!
Twelve Days of Scotland
Day 0 – Compact and Bijou in Carlisle
Day 1 – Dumfries House (nowhere near Dumfries)
Day 3 – The Mad Woman of Clan McMadd
Day 5 – Pollok! (spellcheck disabelled)
Day 6 – On the Loch of Boredom
Day 8 – One House, Three Stations
Day 9 – A Mighty Museum and a Tall Ship
Day 10 – Great Scenes around Gartocharn
Day 12 – Mega-Moist in Melrose
Back to today…
Today, we're heading for nearby Jedburgh (pop. c3900) – just 22 minutes away. Specifically, Jedburgh Abbey, Mary, Queen of Scots Visitor Centre and the Jedburgh Castle Jail & Museum are on our list! 👍
And of course, right on cue, the weather forecast is rain! 😕
But as things were to turn out, it was only a FORECAST and we had very little of the wet stuff at all! 👍👍
Jedburgh Abbey
10.29am: Jedburgh Abbey is managed by Historic Environment Scotland and like many Abbeys in these parts, the interior is closed to the public due to the risk of parts striking passers-by and visitors. It's striking in another way too: an unusual mix of Romanesque and early Gothic architecture. Built in the 1100s, it took over 70 years to complete. The Cloister Gardens are open and that's the best (and only) way to view this ancient building close-up.
Even though we couldn't get inside the Abbey, it was good to look around the immediate area. Most interestingly, back in the 80s, they had carried out a large excavation and unearthed the kitchen, undercroft and more of the living area.
That was impressive! 👍. Next stop was the Mary, Queen of Scots Visitor Centre.
Mary, Queen of Scots Visitor Centre
11.23am: Managed by BordersLive, a registered charity, the Visitor Centre is a 16th century tower-house and tells the story of Scotland's tragic queen. History records that she spent a month here in 1566.The House sits in attractive gardens, home to some of Jedburgh's famous pear trees, descendants of the original trees planted around Jedburgh Abbey in the early 1800s. It's free to get in, but donations are welcome.
Again, plenty to see here, but do be prepared to climb a stone spiral staircase to access all areas.
As the plaque on entrance explained (and as history shows) it was all a tad bleak, but interesting none-the-less.
Amongst the well-curated items were small personal possessions, including one of her shoes (Said to be just under six foot tall, it looked like the shoe was only a size 3 – just saying!) and a lock of her hair.
One of the rooms contained details of those who sided with Mary and those who conspired against her! Never trust a bloke with a beard ehh?!?! (and in Mary's case, especially John Knox and Sir Francis Walsingham!!)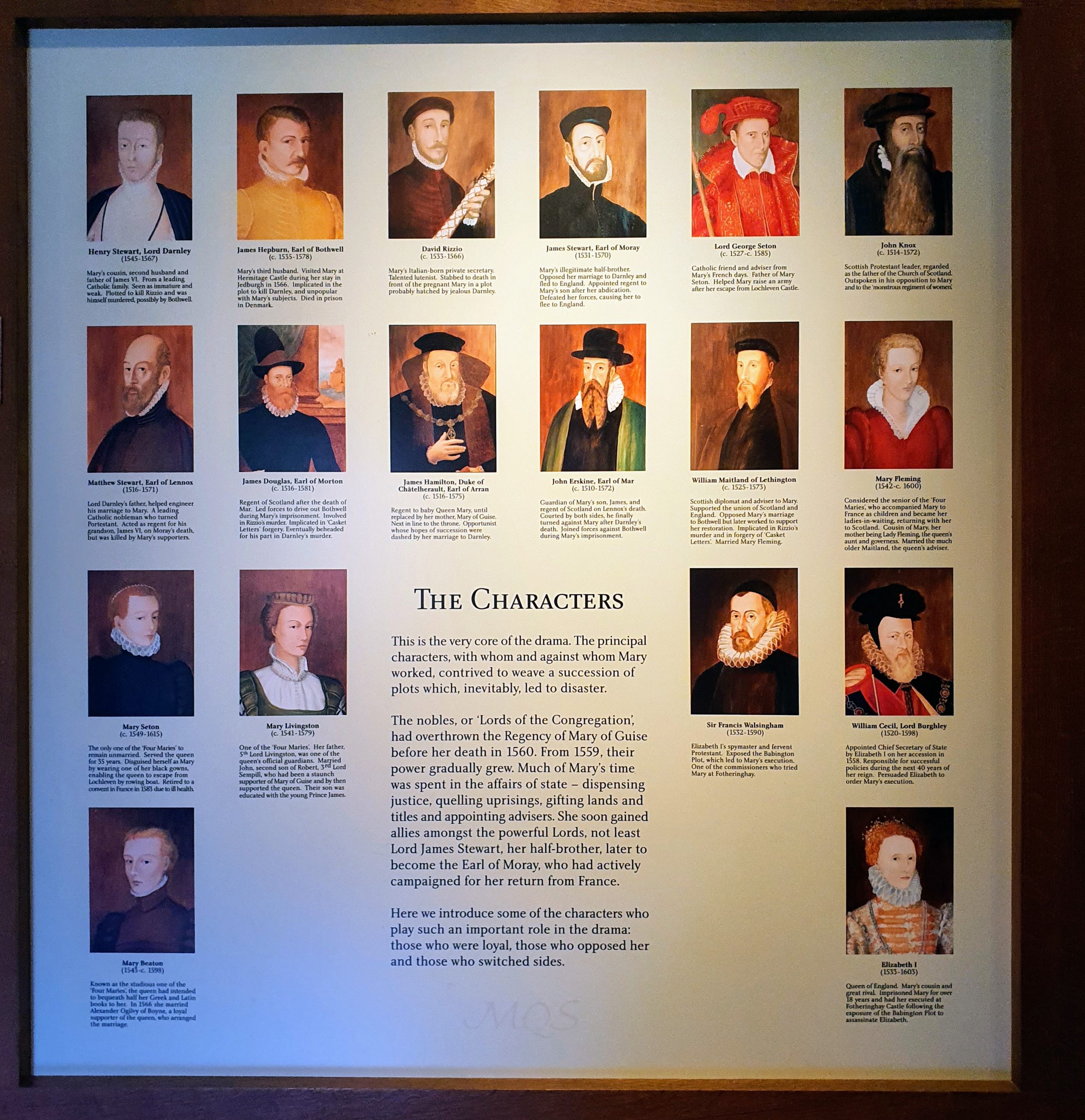 On the next floor…
…and the top floor…
Probably one of the more moving exhibits was a translation of Mary's last letter – to the King of France – dated 8th February, 1587, the day of her execution. Worth a 'pinch and zoom'.
If there is a happy ending of sorts to all of this, it's that the House was sold into public ownership and re-opened in 1930. Further development in the 1980s saw it transformed into a Visitor Centre. In our view, for a such a relatively small space, they've packed a lot into it! Brilliant!!! 🙂🙂
I've heard of saving the BEST until last, but we saved the steepest!!! After a wander around the very picturesque High Street…
…we headed for the 'Castle'. I guess the clue is in the name, in that it was bound to be at the top of the hill! It was… and what a hill! 😫😫
Jedburgh Castle Jail and Museum
12.05pm You know that other saying? "If it looks like a duck, swims like a duck and quacks like a duck, then…" Well, here's an exception: this is a Castle that's NOT actually a Castle – Jedburgh Castle was a Jail! OK, it was constructed on the site of the old Jedburgh Castle in the 1820s. But a Jail it was, and today we got a taste of porridge without the Scottish oats! 😂😂
From the moment we began to wander around, it all felt very depressing!
Those heavy doors so typical of a prison environment were in great supply here and it all looked, and felt like just an hour here locked-up would be two hours too long! More-so when we learned children as young as 9 were being 'put away'.
It was all very well presented. It hadn't been 'tarted up' to make it appear more than it was and as we left for the comfort of our air-conditioned car, and a bed with sheets (instead of straw) for the night, it made us appreciate, even more, how horrid a prisoner's life must have been back then! 😕😕
Towards the end of the tour, there is a separate Museum all about the town of Jedburgh featuring (amongst many other things) a timeline of the 60s.
12.17pm: The only benefit I can think of when leaving was at least it was all downhill back to the car-park. What a depressing place – but I guess that' was the point! I promise never to steal a turnip! Ever! 🤔. We drove back to Basecamp after unsuccessfully trying to find the site of the Trimontium, the Roman Fort.
1.12pm: Back in the room!
---
---
---
And finally…
Well, that's it for today – and our latest holiday to Scotland. All of our stays have been good but tempered by the unpredictable and changeable weather. The internet has been generally rubbish, making it challenging to do anything more than check for emails – posting my daily blog was therefore a REAL challenge! Food has been excellent everywhere and the locals have been very welcoming. There's been plenty to see up here if you're into old castles, museums and 'old school' retail. Given the remote nature of some of the locations, charging EVie was never an issue thanks to some great planning by Mrs P.
Now, all that's left to do is pack up all our stuff, top-up the car with juice and enjoy one final meal here in the Hotel.
Thanks for reading these posts – see you on the other side! 👍👍
Scotland by the Numbers…
A tongue-in-cheek (and mostly factual) reflection of our recent stay here in Scotland! 😁
14,252,745 Rhododendrons in bloom
11,786,113 Obese sheep
4,288,328 Cattle
1,231,874 Wet Labradors
838 miles travelled since leaving Kettering
550 pennies for a 99 with a flake (no we didn't buy one!)
519 Photos HERE
45 Pounds spent on fuel
30 Miles walked
14 Nights away
11 Teslas
10 Mbps maximum speed of the internet (but mostly less than 5!)
9 Speed Cameras
4 Ice creams consumed
4 eNiros
3 Police cars
2 Hotels
2 Pints of Guinness
2 Self-catering properties
2 Train journeys
1 Cat
1 Mad woman from Glasgow
1 McDonalds Drive-Thru
0 Men in Kilts
0 Tartan Tins of Shortbread
0 Red squirrels
---
---
---
E n d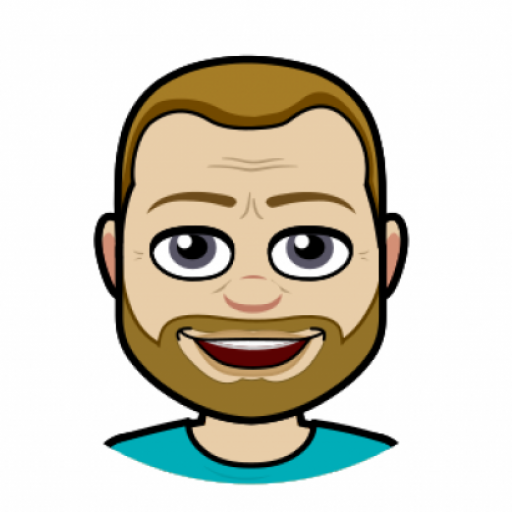 I got into blogging quite late in life, not publishing my first post until 2004 – well into my 40s!  My lifelong love of technology and communication (in all its forms), together with a fondness for the art of writing seemed to be the perfect combination to contribute a few words to the online community. But I'm no Samuel Pepys! If you're looking for deep and meaningful comments on a variety of subjects, then you've arrived at the wrong site! I only pen for pleasure! On average, my posts appear about twice per month, covering family & friends, cinema visits, eating out, holiday experiences and techy stuff. Oh, and as this is my hobby, there are no sponsored links nor adverts here – it's all done with love!
I hope you find it enjoyable, interesting and occasionally, even helpful!