Reading time:
5
minutes...
Day 12 – Monday, 30th May
Morning, lover of quality literature!
And welcome to my Blog! 👍. It's our first full day in Melrose. We arrived yesterday afternoon and we're staying at Burt's Hotel in Market Square.
The weather forecast for today is rubbish (wet AND cold!) and so we're exploring super-local destinations.
11 down, 2 to go! (click here)
After enjoying breakfast in the Bar, we made our plans to avoid the damp stuff – Easy! Outside in the morning, inside in the afternoon, with everything either walkable, or a short drive away.
The Market Square/High Street
10.05am: It's raining ever-so-slightly, so let's hope it doesn't get any worse whilst we're outside! 🤞. We decided to have a wander around the local shops and picked up a few bits and pieces at an Arts & Craft shop 'The Gallery'.
Priorwood Garden
10.26am: Our first cultural stop of the day was National Trust for Scotland's. Priorwood Gardens. It's still raining but we soldiered on! No policing of membership here, just an honesty box for non-members.
It's Scotland's only garden that used to be dedicated to dried flowers (no chance today then!!!!) 😕. Most of the flowers and herbs grown here are for that purpose. There is also an orchard containing historic apple varieties as well as plums and pears. Finally, it sports an 'untamed wild garden' – but that was a bit racy for us at 10.30 in the morning, so we stuck to the 'tamed' part! It's not particularly large, but worth a look. In previous times, it was home to brothers: James Curle, Alexander Curle and George Macdonald – the 'big three' of Roman Archaeology in Scotland in the late 1800s.
…and it's still raining! 😟
Melrose Abbey
English Heritage members get a discount here! We got in for a total of £3.50. 👍👍
10.36am: Like a lot of historic buildings up here, Melrose Abbey is closed to the public, whilst ongoing inspections determine the risk of the stonework falling and injuring its visitors! So, although you can't go inside, you can wander around its perimeter and admire the sheer scale of the construction – and later, the archaeological findings. The significance of Melrose Abbey is that it was the first ever Cistercian monastery in Scotland. Founded in 1136 by King David I of Scotland, it was one of a number of Abbeys that he set up in the Borders to show both his piety and his power over this, then, contested territory.
Blurring the line between myth & legend and fact & fiction, the Abbey also houses the heart of Robert the Bruce.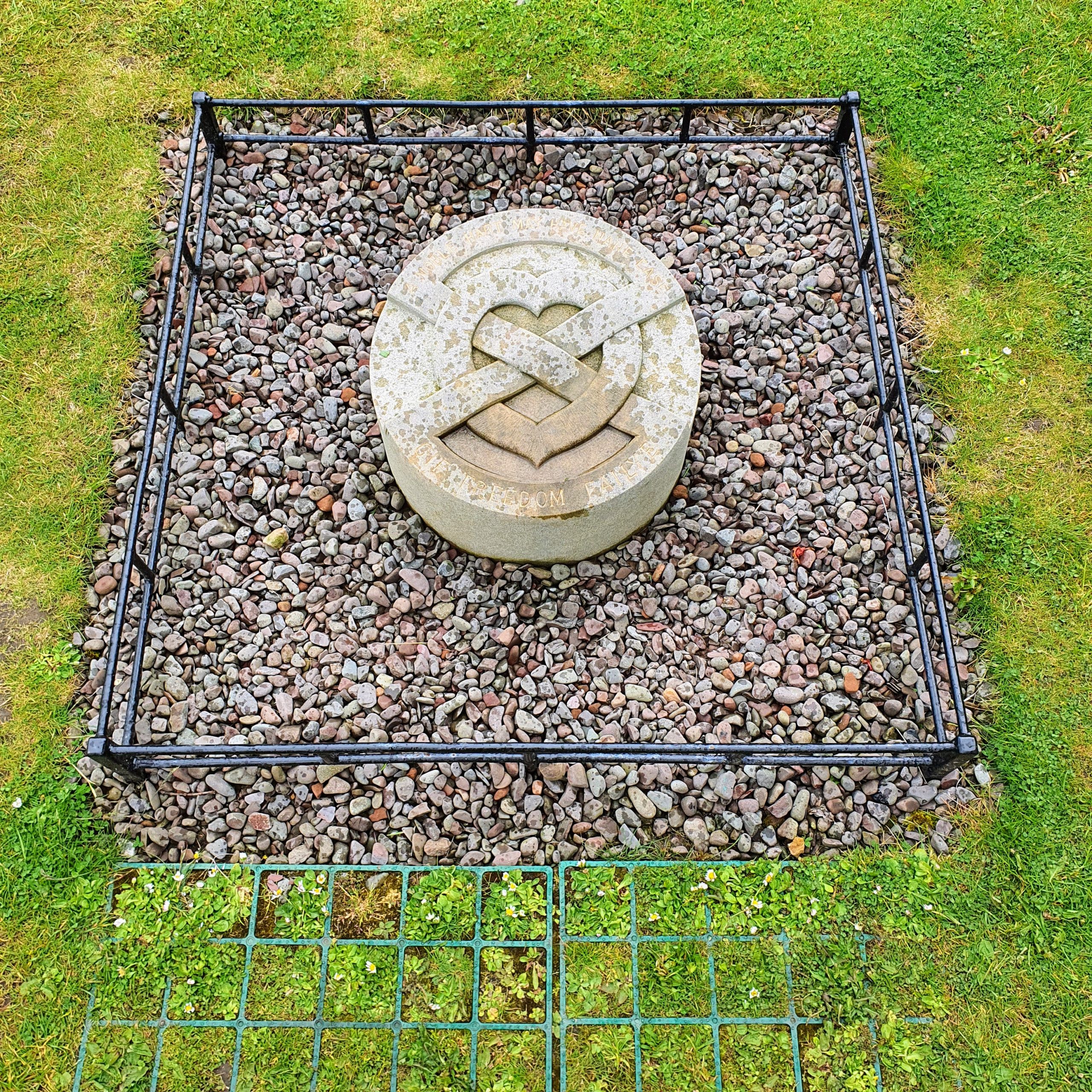 And if essential organs from ancient Scottish heroes aren't your thing, there is always the local drainage system to admire!
Or not! Next stop, the Abbey Museum.
The Abbey Muuseum
11.01am: The Abbey Museum lies adjacent to the Abbey itself and is well worth a visit.
Just follow the drainpipes! The building itself is the old Commendator's House and lays claim to having the largest collection of medieval artefacts on display anywhere in Scotland.
Spread across two floors, there was certainly a lot to see here! (yes, it was still raining outside).
I think we all know a little about the Romans and how they set their sights on England, but I hadn't fully appreciated the Roman's impact on Scotland! What did the Romans ever do for us? 😁😁
Harmony Gardens
11.15am: Literally a few minutes' walk away was Harmony Gardens and briefly, the Sun came out! The Gardens here boast three acres of manicured lawns and scented borders. There is also an impressive looking property adjacent to the Gardens but guess, what, it's closed to the public for visiting, but you can book it as a holiday home. Again, no checking of National Trust membership – in fact, there was nobody from NTfS here at all.
Trimontium Museum
11.26am: Perfect timing as we took the short walk to the Trimontium Museum (right next to our Hotel!). This was an independent Museum so it doesn't have the financial backing nor the resources of say, National Trust for Scotland nor Historic Environment Scotland. Trimontium is of international importance as the largest Roman fort and settlement north of Hadrian's Wall. It is also the site of one of the largest concentrations of Roman military-related finds in the British Isles. The mystery of this great cache found in 117 pits and wells remains unexplained – the debate continues!
The tiny entrance hid what was to come – in short, a really impressive series of displays in a shiny new building (they'd received a Lottery Grant in recent years and moved from their previous 'shoebox' nearby!). The weather forecast is coming true and it's raining quite hard now!!! I'm glad we're going inside. 😁😁
There were many Roman artefacts to admire here, but two particularly caught my eye: A full Roman Helmet (in incredible condition) and 228 Roman coins unearthed by a local Detectorist.
Personally speaking, we found all the staff incredibly enthusiastic and passionate about what they had on show and that gave the Museum a very personal, non-corporate feel about it! 🙂🙂
Abbotsford House
12.25pm: Our next, and final stop for the day was Abbotsford House. As every schoolboy and schoolgirl knows, this is the home of Scottish poet and author: Sir Walter Scott. We couldn't walk it (it was raining!) even though it was only about three miles. 😟
Clearly a lot of money has been spent here. There's a massive Visitor Centre (with its own cafe) and a VERY impressive display about the history of this Scottish icon. I always knew Sir Walter Scott for his books – Ivanhoe, Quentin Durward and Rob Roy etc, but I wasn't aware (or I simply forgot) that he was an accomplished poet too! 🤔
He was apparently, also famous for introducing some well-known phrases (that we still use today) – every day a school day, ehh?!?!
I also thought that he was universally acknowledged as a hero up here, but their comprehensive exhibition of his life presented another side – especially his later life – and I came away with a less 'black and white' view of how he impacted on Scotland. Our visit was quite timely, as last year and in 2022, they are celebrating 250 years of the man.
1.05pm: We'd learned about the man, now it was time to see his famous residence – Abbotsford House. Scott was already in residence in 1811, even before the paperwork had been signed and he wasted no time in putting his stamp on the place. Originally, the property was called Newarthaugh on the deeds, but was known by the locals as Cartleyhole. He immediately renamed it Abbotsford, after the ford across the Tweed below the house used in former times by the Monks of Melrose Abbey.
To our eyes, it was certainly an impressive place to live – both externally and internally. Looking out of the window revealed that the rain had n ow returned with a vengeance! 😟. Perfect timing then, on our part!
It had all the latest technology for the time, including full gas lighting.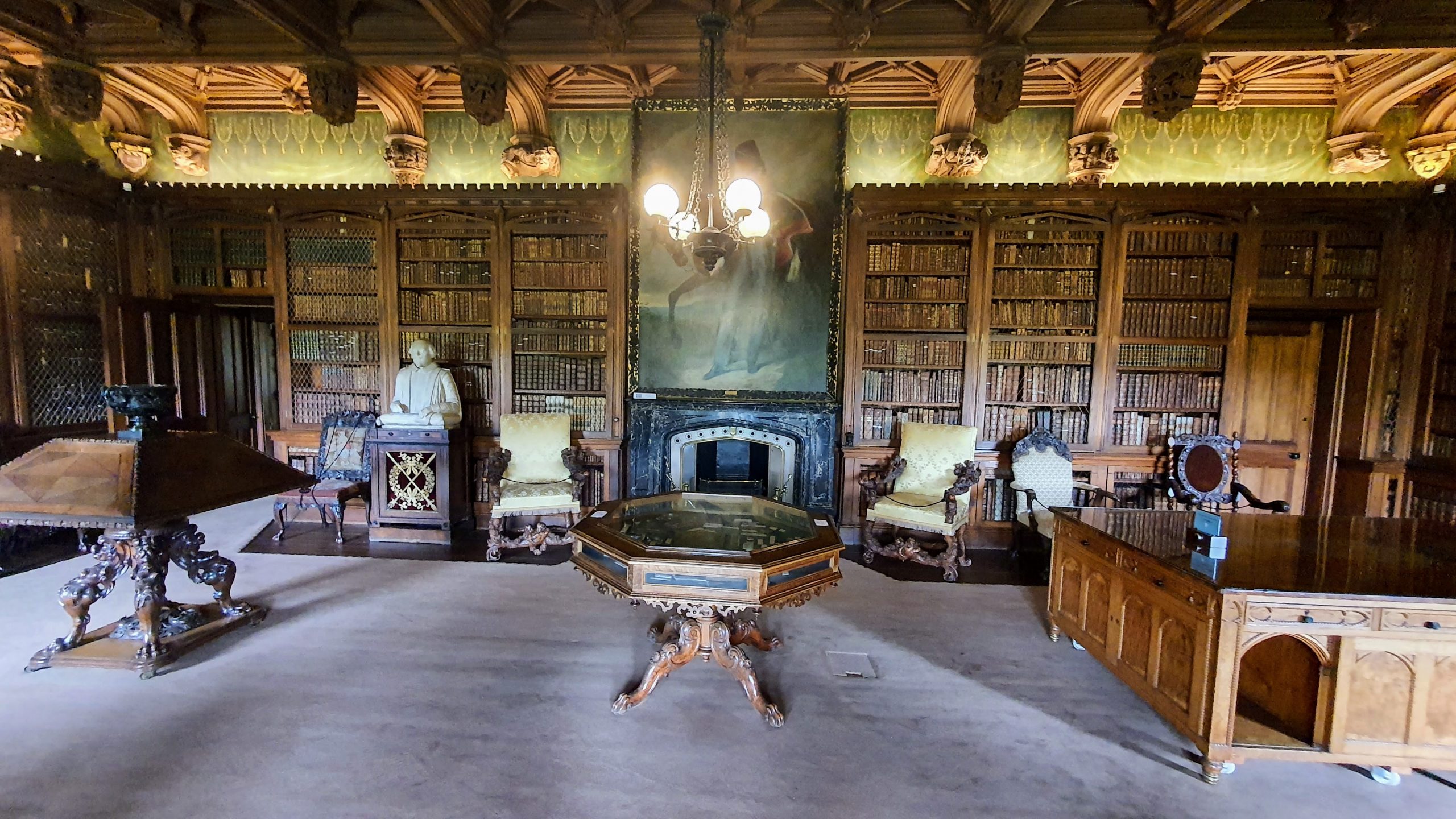 In fact, history records that he spent so much money on the House, that he was already dipping into the advances he had been paid for future novels – even before he started writing them. It is perhaps no surprise to learn that he was writing right up to the time he died in 1832. To end on a positive note – the family continued to live in the house until 2004.
1.35pm: We took one last look at the House, we headed for the Gardens. By now, it was raining really hard and we were glad we'd dressed appropriately and brought an umbrella! Now where's that emoji for 'smug look'? 😖
The Gardens looked splendid!
1.55pm: Yes, it had been a very wet day – but an enjoyable one (educational too!) AND we dodged the showers pretty successfully, I'd say! 👍🙂.
Tomorrow is our last full day here and the end of the holiday. We're planning on visiting Jedburgh Abbey plus the Castle Jail and the Mary, Queen of Scots Visitor Centre.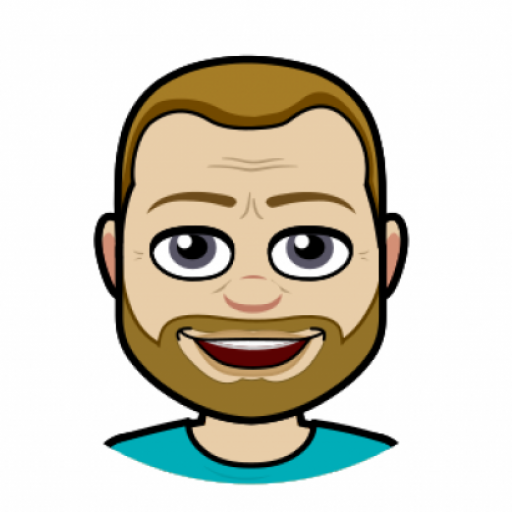 I got into blogging quite late in life, not publishing my first post until 2004 – well into my 40s!  My lifelong love of technology and communication (in all its forms), together with a fondness for the art of writing seemed to be the perfect combination to contribute a few words to the online community. But I'm no Samuel Pepys! If you're looking for deep and meaningful comments on a variety of subjects, then you've arrived at the wrong site! I only pen for pleasure! On average, my posts appear about twice per month, covering family & friends, cinema visits, eating out, holiday experiences and techy stuff. Oh, and as this is my hobby, there are no sponsored links nor adverts here – it's all done with love!
I hope you find it enjoyable, interesting and occasionally, even helpful!