Reading time:
4
minutes...
Day 10 – Saturday, 28th May
Howdy Folks. Day 10, and our last day here in Gartocharn (pop c680 + 2 drowned rats). Today, we're off to soak up the scenery, taking in Loch Lomond National Park in Balmaha, Queen Elizabeth Forest Park in Aberfoyle (and as many other areas as we can!).
So, here's hoping the weather behaves (it hasn't so far!) 🤔
Our McStory so far… (click here)
Typical! On our final day here, the weather looks like it's going to be the best since we arrived! The (very wet) rain and the (very strong) winds to-date have given way to a gloriously sunny day!
We're off, but we've packed a variety of clothing in the back of the car, just in case! 🤔
Balmaha
10.02am: First stop was the sleepy village of Balmaha (No 14 on the map above).
There wasn't much to see here, but plenty to admire – beautiful views out across Loch Lomond and a memorial statue to Tom Weir (Climber and presenter of the long-running TV programme Weir's Way).
A perfect day for just wandering about! 🙂. At other times of the year, it obviously gets very busy here – the main car-park is massive (free to park but 50p to go to the loo!). If that is full (the car-park not the loo) there's another one a little further on, but that WILL cost you to park – £2 for an hour/£5 all day – and there's no loo! 🤔
Aberfoyle
11.02am: Next stop was Aberfoyle (No. 23 on the map). It was busier than Balmaha and featured the most expensive '99 with a flake' we've ever seen, sold via a mobile shop that only took cash – Kerrrching at £5.50!!! 😕😕
Seemed like a very pretty High Street, but not that many people around.
Plenty of independent shops (that seems to be 'the way' up here) and if you like sheep there's the Scottish Wool Centre selling a wide range of sheep woollen clothing. There's also the Trossachs Discovery Centre with some very helpful staff on hand if you're looking to find out more about the area.
More importantly, my ice-cream fetish was resolved in that there was another ice-cream shop in the High Street – The Wee Tablet Shop.
It not only stocked a wide range of flavours, but a wide range of cones too! – and it was cheaper!! 😀😀
A mature and restrained choice from Mrs P – Mint Choc Chip, whilst I opted for the XXL Cone with Double Strawberry & Double Cookie Dough (well, it has been an hour-or-so since breakfast!!) 🙂
11.43am: Having spoken to one of the staff in the Discovery Centre about 'the best views', we soon had a plan for soaking up the local(ish) scenery. So, for the next few hours, we headed off in a clockwise direction of points 22 and 21.
11.50am: as recommended by the staff at the information centre in Aberfoyle, we stopped off in the vicinity of Three Lochs Forest. After what seemed like an endless climb, we eventually arrived at the promised public viewpoint. It was worth it, just for the spectacular views across the Park.
12.12pm: We then drove to Trussocks Pier and the Sir Walter Scott Steamboat. Another busy car-park, but disappointingly, there was no steamboat to be seen (apparently it's now on life support and under heavy restoration). They offered boat trips around the Loch using more modern means, but we decided that we'd rather carry on driving to soak up the rest of the gorgeous landscape. The roads were in good condition, but were very twisty/turny and quite narrow in places – I think it would have been more fun on a motorbike, but EVie coped well throughout.
12.33pm: Again, there were many spectacular views along the route, but it was often difficult to park and record the moment. The shot above is typical of our route today – and of course, looked even more spectacular on a sunny day like today!
12.48pm: Time for our picnic! We pulled into an official picnic area, aggressively named Kilmahog. Luckily, no pigs to be seen and even more luckily, no dead pigs!!! 🤔
1.21pm: On our way to our final destination (more about that in a moment) we drove through the town of Callander. (pop. c3080). Compared to everywhere else we've been to up here, it was by far the busiest – and then some! People and cars everywhere! Lovely to see a town really 'buzzing' – and the shops enjoying the trade. If the High Street is dead, then someone forgot to tell Callander!
1.36pm: They say, leave the best until last and we certainly did today. Our last stop was to be Bracklinn Falls. Think Niagara Falls on a much smaller scale, in a different country, with less water and you'll get some idea.
Seriously though, this was beautiful, and well worth the fifteen-minute walk from the carpark to get there. Disappointingly, the 'circular route' that took in a full 360-degree view of the Falls and the Gorge below was somewhat challenging in that the 'new' bridge (installed in 2004?) that replaced the failing original had also been removed, making it impossible to walk the circuit. No explanation anywhere, which was a tad frustrating, but I read that a replacement should be in place by the end of 2022!
Wow! What a view! 👍👍
1.58pm: Time to head back to Basecamp, charge up EVie and get ready for our departure tomorrow.
2.40pm: The day turned out just as we planned. We spent most of it soaking up the wonderful scenery – and what scenery it was!!! 👍👍👍👍👍. Now that the kinder weather has arrived, it'll be a real shame to leave – especially our neighbours!
Now, we just have the boring (but necessary job) of re-packing for our departure tomorrow morning! Next stop, Melrose. See you Sunday!! 🙂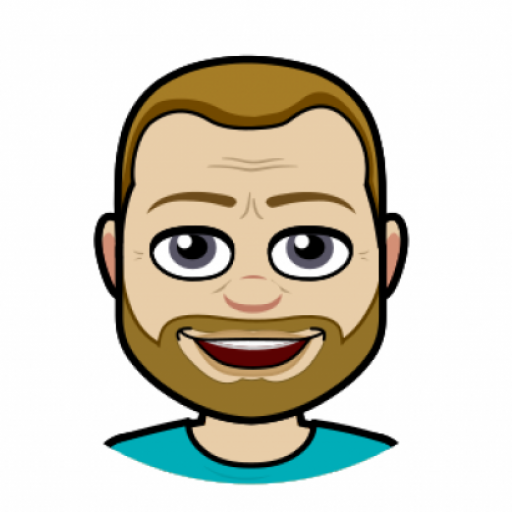 I got into blogging quite late in life, not publishing my first post until 2004 – well into my 40s!  My lifelong love of technology and communication (in all its forms), together with a fondness for the art of writing seemed to be the perfect combination to contribute a few words to the online community. But I'm no Samuel Pepys! If you're looking for deep and meaningful comments on a variety of subjects, then you've arrived at the wrong site! I only pen for pleasure! On average, my posts appear about twice per month, covering family & friends, cinema visits, eating out, holiday experiences and techy stuff. Oh, and as this is my hobby, there are no sponsored links nor adverts here – it's all done with love!
I hope you find it enjoyable, interesting and occasionally, even helpful!