Reading time:
4
minutes...
The BBC first released a one-minute clip on Twitter on Saturday, 2nd April revealing the next Doctor Who 'Special'. It's been a while since anything Who-related has been marketed and this was an important episode for a number of reasons: First, it will be Jodie Whittaker's penultimate appearance as our time-travelling hero. Next, we see the return of an old foe – the Sea Devils – last seen in the episode Warriors of the Deep way back in the early 70s (when Jon Pertwee played the Doctor).
Official Trailer
Set in 19th-century China, the episode went out on Sunday, April 17th at 7.10pm and ran for 50 minutes.
Context
Jodie Whittaker's time in the role has been divisive for many fans (that's an understatement!). I know of one long-standing Who-fan website that closed down immediately after hearing the news that Peter Capaldi's Doctor had regenerated into a WOMAN! (Christmas Day, 2017). It seemed that an alien could travel through space and time in a spaceship that resembled a Police-Box, but it was inconceivable that the Doctor couldn't switch genders!!!
Jodie Whittaker's Episodes (click to open)
For me, after JW's first series, it's fair to say I WASN'T a fan. Nothing gender-related – simply that the stories were just too lightweight and simplistic. I think Series 11 will go down in (my) history as the weakest Who series ever! – and I've been watching it since the beginning! It couldn't possibly get any worse, could it? Could it??
Series 12 started well – especially the opening two-parter 'Spyfall' but then we had a turkey of an episode like 'Orphan 55' thrust upon us!! I think I eventually got to the point where if the next series didn't pull a miracle then I'd be saying goodbye for good!
Fast-forward to the next series and shock horror!, because I actually began to enjoy Series 13.
But it all went downhill from episode 4 and by the final episode 'The Vanquishers', it was all a massive letdown and a disappointing anti-climax (see my TWO-STAR review HERE!)
Things improved a bit with the New Year Special in 2022 – "Eve of the Daleks" – where it proved that even with Covid restrictions limiting the scope of the story and the character count, it WAS possible to recreate the 'Who magic' – I gave it 4½ stars!?
I know my negative views aren't shared by a lot of my close Who-friends, but it wasn't the acting – JW gave it all she had (and some!) – it was down to poor writing and its lightweight tone! Let's hope these final two episodes can pull it around for me!
OK, back to the latest episode and the monsters…
In the intervening years, the Doctor's nemeses, the Sea Devils have now had a significant visual upgrade for 2022. They still look as scary as ever (or is that just me?), but now, we see them wearing some sort of protective armour, whilst, on top of that, they've retained their vest made of what looks like fishing nets.
The Sea Devils first appeared in two previous stories: The Sea Devils: Episode One (1972) and Warriors of the Deep: Part One (1984). Did I mention they're really scary?? More details HERE about their origins, courtesy of Radio Times. Did you know they're cousins of the Doctor's other foes – the Silurians (everyday a Who-Schoolday ehh?).
Official Synopsis
The Doctor, Yaz and Dan travel to 19th century China, where a small coastal village is under threat from both the fearsome pirate queen Madame Ching and a monstrous force which ('that' surely: ED) she unwittingly unleashes.
Ooo err missus!
Worth watching?
There are still quite a few questions that fans are hoping for answers to before JW hangs up her key to the TARDIS. When exactly will regeneration take place and how? How will the blossoming relationship between the Doctor and Yazz play out? Well, at least one of those questions gets an answer in this episode!
What the Cast and Crew said…
If you're craving more detail on how the episode was made, here is a good article HERE courtesy of the BBC.
The Verdict?
A good story with outstanding special effects (probably the best I've seen in a Who episode), plenty of action and great acting all-round! So, I'm not sure why I came out the other side feeling completely unmoved -especially after THAT revelation! One for completists I think, and not an episode that's going to earn a space in my DVD collection.
Straight after, the internet was going wild about the news of a 'different' sort of regeneration scene in the final episode. The rumour is that it's going 'old school' with the iconic scene taking place OUTSIDE the Tardis. JW has already commented that it was shot in sequence meaning her regeneration was literally the final scene that she filmed. Tears all around the set apparently!
To finish on a slightly more positive note, the excerpt from JW's exit looks very intriguing. The return of the Doctor's greatest enemies plus some familiar allies including two companions from quite a few years ago (rhymes with 'Face' and 'Vegan') will all be part of JW's final story.
Unusually, no clue as to exactly WHEN the above episode will be transmitted. All we know is that it's part of the BBC's Centenary Celebrations "later this year". Time for a deep-dive on the Interweb for some clues!!!
---
---
---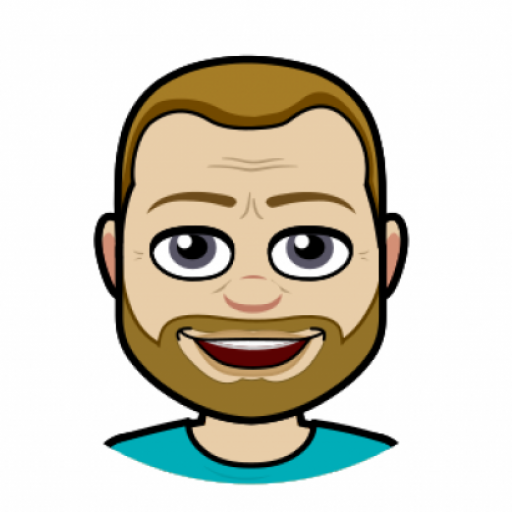 I got into blogging quite late in life, not publishing my first post until 2004 – well into my 40s!  My lifelong love of technology and communication (in all its forms), together with a fondness for the art of writing seemed to be the perfect combination to contribute a few words to the online community. But I'm no Samuel Pepys! If you're looking for deep and meaningful comments on a variety of subjects, then you've arrived at the wrong site! I only pen for pleasure! On average, my posts appear about twice per month, covering family & friends, cinema visits, eating out, holiday experiences and techy stuff. Oh, and as this is my hobby, there are no sponsored links nor adverts here – it's all done with love!
I hope you find it enjoyable, interesting and occasionally, even helpful!