Reading time:
4
minutes...
Sunday, March 27th
Welcome back, and a happy Sunday to you, dedicated reader. This is our fourth day here in Oman. 👍👍
What you might have missed (click to open)
I hope the Sun is shining where you are. The grill is already 'full on' here at '27' – and it's only 7am! Somewhat predictably, it's forecast to hit the mid-30s again today! Thanks heavens for air-conditioning. 😋
9.06am: First stop, of course, once we were up and about, was the short walk to The Kitchen for breakfast. I think it's fair to say that I overdid the eating last night at the European Buffet. That old joke about the seafood diet (that doesn't quite work when typed) means I've no appetite at all for brekky – and I've no-one to blame but myself. ☹️. It's a tough life ehh???!!!
9.44am: You can't say we don't like living on the edge. And so, after breakfast, we left the safety of the hotel perimeter and actually took a walk outside the immediate confines of the hotel walls. It wasn't exactly The Truman Show or The Prisoner with just more of the same really – immaculate buildings, litter-free streets, friendly locals and the occasional taxi waiting for a fare!
Our 'breakout' mission was to try and find the Countdown Lounge, another of the hotel's suite of eateries. This one was aimed at the 'yoof' offering fast food.
Warning: Victor Meldrew moment! Dress code at the Countdown Lounge is apparently 'casual', and it'll be interesting to see how that's interpreted out here. Since we arrived, we've noticed that 'SMART casual' (required by the majority of the other Hotel's eateries) has been interpreted by few of the guests as baseball caps turned around (with the peak at the front) together with flip-flops. There's just no point in having a dress-code if nobody is enforcing it! Yeesh!!
10.45am: For me, this holiday, has in part, been about catching up with my increasing backlog of reading. Having polished off The Worlds of Gerry & Sylvia Anderson since we arrived, I'm now moving on to something more weighty (in every sense): Music Theory (Fourth Edition). Stay awake at the back!!!
Naturally, I've chosen the 'for dummies' version but even that weighs-in at a mighty 300+ pages. In truth, I had already made it to page 22 some months ago before finding some convenient displacement activity that achieved its sole aim!
Why bother? I've got a Summer School coming up later this year, where I've chosen 'Piano for Beginners' as one of my subjects. I've always fancied 'tinkling the ivories' but even with 'Beginners' in the title, I thought I'd attempt to get away from my world of technology and pursue something (even) more challenging!
Anyhoo, you didn't come here for my reading habits, you want more stuff about this holiday, don't you? (don't you?)
Returning to the now-familiar Cascade Pool area, where just like yesterday it enjoyed the benefit of a gentle cool breeze, we settled into our favourite spot. It might have 'only' been 33℃, but without that breeze, it would have felt more like 133! 🥵
One of the nice things about the Cascade Pool is that it's always quiet (apart from the birds and the cascade waterfall) – but today, it was just TOO quiet! Our resident Coolbox Co-ordinator (who had been 'on the case' within a blink-of-an-eye on our previous visits) was clearly on a day-off and where, in spite of two requests by phone for some iced-water, our request fell on deaf ears. Third time lucky though!
1.45pm: Yes, it had turned out to be another super-scorcher today, and we decided not to overdo things in the Sun. We headed back to the room for our daily siesta.
6.06pm: With batteries recharged, it was time for our short walk to Amwaj Lounge for our regular supply of free canapés and fizz.
6.53pm: Since we arrived we've already eaten at many of the Hotel's restaurants. We've tried the Indian, Bukhara (excellent!) and The Kitchen (again, excellent). Time for a change as we headed, as planned, for the unchartered territory of the Countdown Lounge for tonight's main meal.
Clearly aimed at the younger clientele here (banks of TV screens, showing multiple sports feeds/beer at a tenner a bottle) the dress-code was casual (whatever that means these days) and the menu, 'informal'. On offer were tacos, burritos, steak sandwiches, wings, burgers and salads – and bizarrely, that good ol' staple – Shepherd's Pie!!!
Ann chose the Steak Sandwich whilst I opted for the Spicy Beef Burritos. It was all super-tasty and well presented. As for the 'yoof'? None to seen anywhere unless you count the toddler in a highchair a couple of tables away! – the customers were mainly like us!
7.45pm: Our final stop for the night was a return to the Amwaj Lounge. The 'Canapé Clubbers' had long-since departed and our favourite rest-area now had a quieter, more chilled feel about it. With some very gentle Arabic music playing, we ordered a couple of hot chocolates (happily, someone had fixed the 'Velvetiser' since we were last here!) sat back and enjoyed the atmosphere. A great way to spend a Sunday evening!
It's been another day in Paradise here (apart from the mis-step when trying to locate someone to find us some iced water). We won't let that single event taint our overall impressions (that continues to be excellent!). It's not been much of a day for photo opportunities, but as you can see (hear?), I have now worked out how to upload AUDIO to my blog-posts!
9.15pm: All that excitement today has worn us out! Looks like an early night is beckoning (again!)
Tomorrow, it's our last full day here – see you then! 😁
---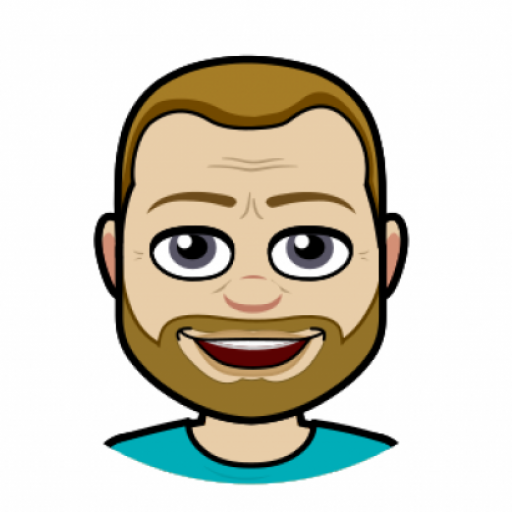 I got into blogging quite late in life, not publishing my first post until 2004 – well into my 40s!  My lifelong love of technology and communication (in all its forms), together with a fondness for the art of writing seemed to be the perfect combination to contribute a few words to the online community. But I'm no Samuel Pepys! If you're looking for deep and meaningful comments on a variety of subjects, then you've arrived at the wrong site! I only pen for pleasure! On average, my posts appear about twice per month, covering family & friends, cinema visits, eating out, holiday experiences and techy stuff. Oh, and as this is my hobby, there are no sponsored links nor adverts here – it's all done with love!
I hope you find it enjoyable, interesting and occasionally, even helpful!